Did you, too, make some brand new, New Year's Resolutions? Is reading books one of them? But, oh boy, you are confused about which one to pick? Then you can safely assume that this is a customized post exclusively designed for you.
8 Books To Add To Your Bucket List If You Are A Die-Hard Literature Fan
All About Love: New Visions
We are the generation who worships death. We are the generation who gets hooked on despair. Our despair doesn't speak from experience, and it is just natural to us. 
I bet you relate to it but guess what, not anymore. This book by the exemplary author bell hooks would completely change the entire narrative of how you see life in general, and it would take you back to nothing but love.
The Other Side of Silence
We live in the times when Hindutva politics gripped society to its very roots. The consequence of it is for everyone to see a deeply divided society. 
Urvashi Butalia, in this book, would take you back to the history of partition and lay bare the monstrosity of ideologies propagated without reason. A must-go for those who believe history repeats itself!
In Custody
When Manzoor Ahmed said, jo dil ka haal hai wahi Dilli ka haal hai, you won't stop pondering what beauties Delhi, the capital city, has to offer that made him adorn the city in poetry. This book would take you there, the narrow lanes of Chandni Chowk with its mouth savoring delights. It is not just a story, and it's pure nostalgia about the ruins of Delhi and the cultural capital that this city holds, with the language Urdu residing at the core. 
From Russia With Love 
Are you a Money heist fan? Yes. Then this book is for you. Thrill, action, guns, and of course our very own James Bond with a little bit of romance forms the heartbeat. This book would surely be a wild ride to unknown territories with detective 007 accompanying you in that. 
Things Fall Apart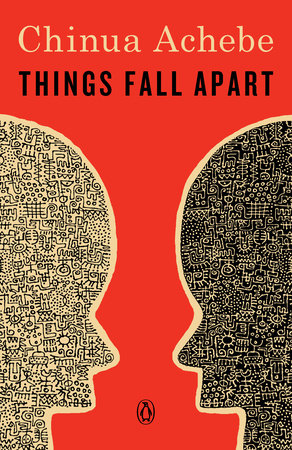 An Afro-centric point of view to the ideology of Imperialism. We have been habituated to read accounts of the events from the master's point of view. Ever wondered what happens when the subjects choose to speak? Does the entire narrative go topsy-turvy? 
Read it to know an entirely new culture, customs, and belief systems. Because, obviously, a slight change of POV never hurt anyone.
Chronicle of a Death Foretold
Set in a small Latin American river village off the coast of the Caribbean, it is a story about the murder of Santiago Nasar, who was accused of taking Angela Vicario's virginity. It is an investigative story where there is too much of a time loop to give you the sense that time is dying upon itself. This is just the right amount of trigger for arousing your curiosity that you would shout, oh-please-tell-me-what-happens-next almost midway. But, you would be proud of your patience once you realize the gravity of the issues it deals with. 
Heart of Darkness
Do you remember the movement, #blacklivesmatter? I am sure you do, but if you want to know all, then no book but this one is the right book for you. The mood is gloomy here and equally dark, but then the entire process of racism has been like that. Read it to know it to understand it!
Mrs. Dalloway
Virginia Woolf is a masterpiece on her own. For starters, this book might be a little difficult to read because it deals with purely psychological issues. But, once you reach the point where you can rea-a-lly understand it, you will appreciate its beauty like no other.
Septimus Smith in the story is Clarrisa's double, the protagonist of the story. He dies by suicide; he hears voices, and Clarrisa, on the other hand, organizes parties to stay put.
Someone has to die to enable the other to live. Yes, it can get as dark as this. Read this if you like that genre that makes you think, think and think.
So, That's All, Folks. Let us know in the comments how you found the list. 
Also, Read: