We can't possibly talk about movies and not discuss Bollywood love story movies that left us in awe. Bollywood is known for its dreamy, fairytale love stories, soulful romantic tracks, dancing in the rain, and heart-touching endings.
Some of these movies, over the years, have not only set standards for the genre but have made us take an emotional ride with them. We have learned to fall in love and adore some friendships because, after all, "Pyaar Dosti Hai." If you haven't watched this genre in a while, this list of Bollywood love story movies will help you pick what to watch next.
Irresistible  Bollywood Love Story Movies That Will Live In Our Hearts Forever
Dilwale Dulhania Le Jayenge (1995)
One of the most iconic Bollywood love story movies, DDLJ set a benchmark for the romance genre. The story revolves around Raj and Simran, who fall in love while on a trip and struggle to be together. This film has given us some of the decade's most memorable songs and is known to be the longest-running movie ever.
DDLJ still runs at the Maratha Mandir, over after 25 years of its release. With its fairytale love story, fantastic chemistry between Sharukh and Kajol – one of Bollywood's favorite on-screen couples, and a perfect story, DDLJ remains relevant even today. So, "Jaa Simran Jaa" and give it another watch.
Kuchh Kuch Hota Hai (1998)
Featuring SRK and Kajol in lead roles along with Rani Mukerji and Salman Khan, K2H2 is a movie about friendship, love triangles, and happy endings. Being a perfect Romantic comedy, this became the year's highest-grossing movie. With songs that are still hummed after two decades and a touching story, the movie remains a perfect watch for a lazy evening.
It also gave us subtle lessons in love and friendship, like "Pyaar Dosti Hai," and taught us how to say goodbye to our favorite person – "Tussi Jaa rahe ho? Tussi na jao."
Fanaa (2006)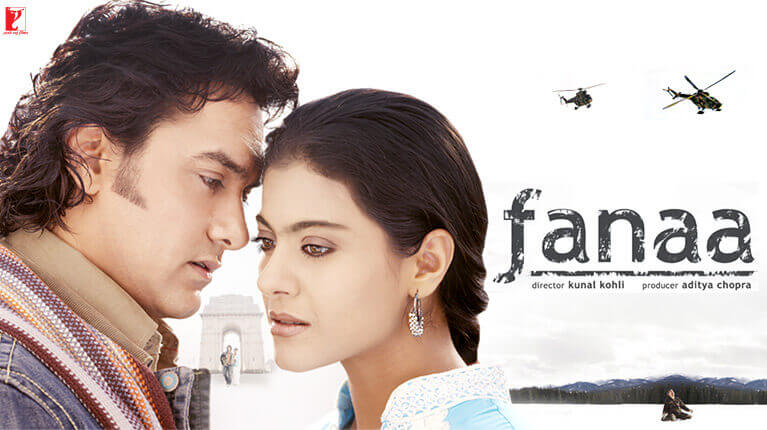 A Romantic Thriller starring Aamir Khan as a Tourist Guide and Kajol as a Blind Kashmiri Woman, Fanaa will make you feel all kinds of emotions and keep you on edge. One of the most memorable Love story movies in Bollywood in the 2000s, it features engaging character expositions, gripping plot points, melodious Sufi tracks, and commendable performances by the actors. This is your call if you want to look at serene mountain scapes and enjoy a beautiful Bollywood love story movies.
Ishaqzaade (2012)
The debut movie of Parineeti Chopra and Arjun Kapoor, Ishaqzaade, is a commentary on how society perceives inter-faith love even in the 21st century, with incidences that take inspiration from the classic Shakespearean Novel, "Romeo and Juliet."
The movie is very relatable with its portrayal of taboo surrounding pre-marital sex, the concept of honor killing, and the condition of various social groups – such as the widows in a family system or sex workers. If the week makes you "Pareshaan" and disconnected, you can fall back on this movie.
Aashiqui 2 (2013)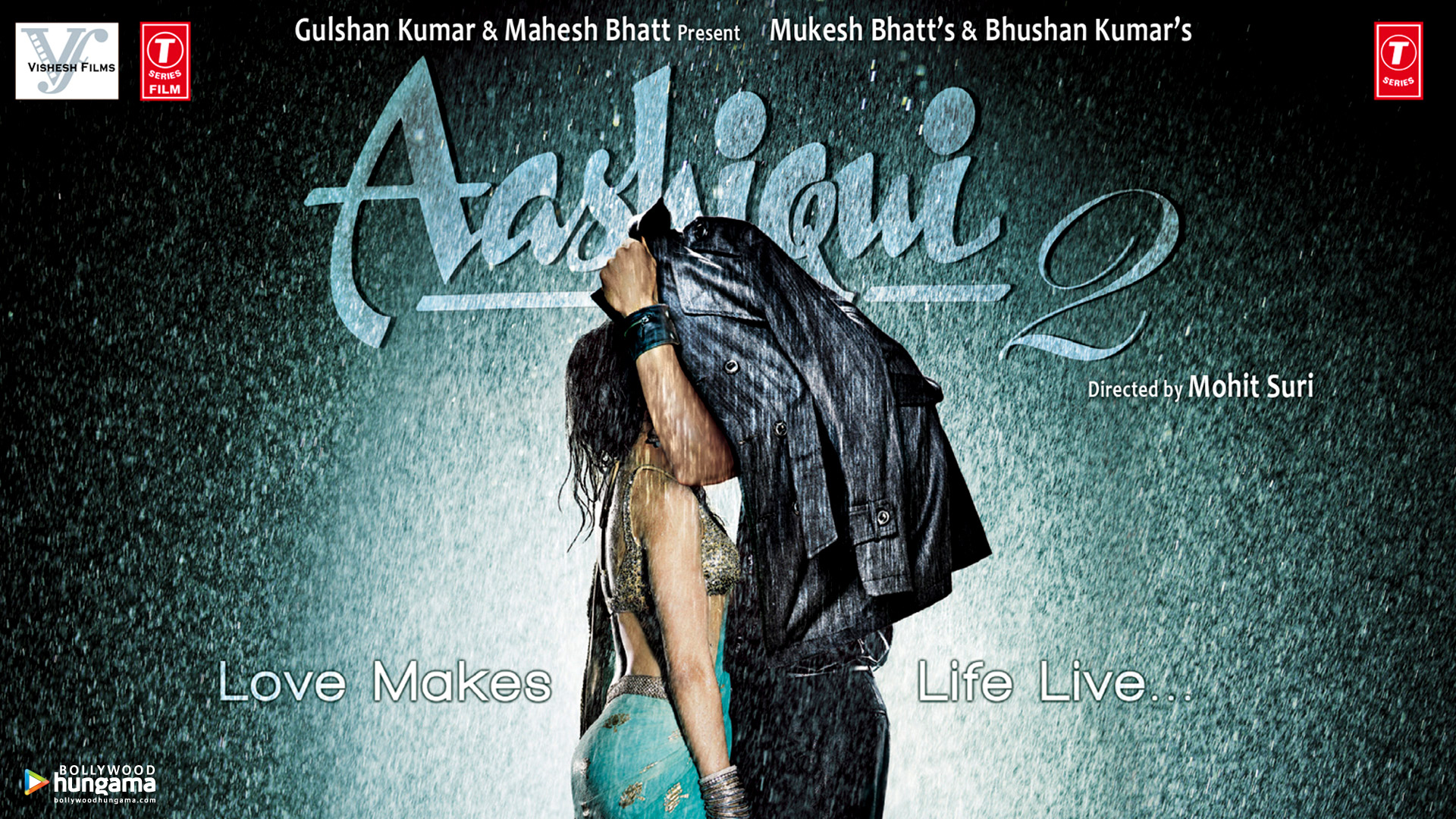 A remake of the 1937 movie 'A Star Is Born,' this is a classic Bollywood love story movies to come out of Bollywood. The movie tells the story of A famous Singer who falls in love with a woman who sings at a bar and helps her accomplish her dreams. A commentary on love, life, and one's shortcomings – It has all the things you might want from a Romantic Drama – extraordinary performances by the leads, a great story arc, and a super memorable album.
Aashiqui 2 became the year's highest-grossing movie, and its music topped various charts. If you are someone who cries a lot while watching movies, you better keep the tissues ready.
Raanjhanaa (2013)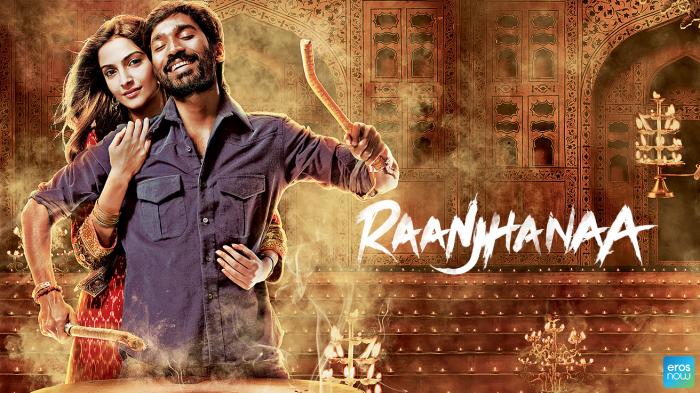 A story about seeking an unrequited love, Raanjhanaa provides us with an engaging storyline and great delivery by Actors like Sonam, Dhanush, and Abhay Deol. Although the movie hasn't particularly aged well, it continues to be one of the superhit Bollywood love story movies from the 2010s. The plot spans almost a decade – beautifully represented through the frames and is enriched with profound tracks composed by A.R. Rahman. 
Goliyon ki Raasleela: Ram Leela (2013)
Commonly called Ram-Leela, this is a romantic tragedy inspired by the Classic Romeo and Juliet written by William Shakespeare. Based in Gujarat, it showcases love, rivalry, and revenge with picturesque frames, great dialogue deliveries, and memorable character expositions.
This film also has great tracks like "Laal Ishq" and the upbeat song "Nagada Sang Dhol." You would fall in love with the chemistry between Ram and Leela and get lost in the rugged yet colorful universe that Sanjay Leela Bhansali manages to create. 
Lootera (2013)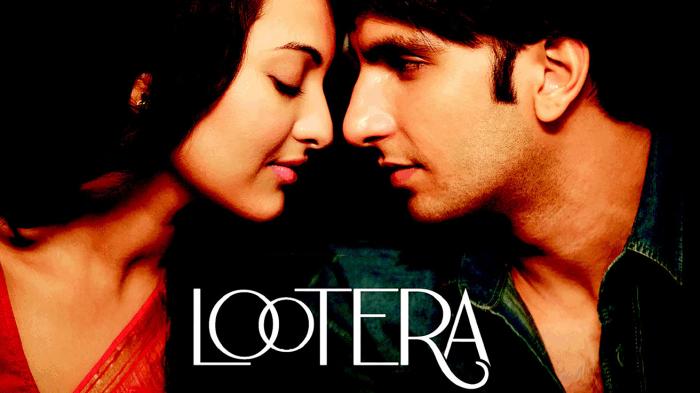 Lootera is a blend of historical fiction, set in the period when Zamindari was being abolished and loosely inspired by O.Henry's short story "The Last Leaf." This is a beautiful story of the daughter of a Bengali Zamindar and a young archaeologist who fall in love.
The movie will leave you in awe with heartfelt music and well-developed character arcs. If "Bengal and its un-finished love stories" was a separate genre, this would make it to the top three.
Sanam Teri Kasam (2016)
Probably one of the most underrated Bollywood love story movies, this movie is an absolute treat. If you are someone who likes books, this story is a modern take on a 1970 novel called "Love Story." The plot revolves around the blossoming love between a traditional librarian looking for a suitor and an ex-convict.
The expositions are beautifully portrayed as we go deeper, and the conflicts become super gripping. A classic Romantic Tragedy, Sanam Teri Kasam is the perfect movie for a good cry session.
Shiddat (2021)
As we step into another decade, still dealing with the pandemic and hungover from the love stories Bollywood has offered so far, Shiddat is a rather fresh take. With some appealing conflicts and pleasing plot twists, Shiddat will make sure you are completely engrossed in the story. It is a story of love, life, dilemmas, and much more. The modern love story doesn't fail to touch our hearts. The peppy music by the duo Sachin-Jigar is an add-on too. 
What are your favorite Bollywood love story movies? Let us know in the comments.
For more such interesting content, follow us on Instagram and Facebook.
Also, read: