Among all genres, comedy seems to fantasize the directors in Pollywood a lot, and we have scratched out the best Punjabi comedy movies for you. And when we say 'best,' we back our words with IMDB Ratings. 
We all know about Punjabis' light-hearted behavior and sense of humor. And the same is portrayed most of the time in the movies. Just like any other movie industry in India, Pollywood is progressing at its own rate, and we have been served with some really good stories.
So, let's dive into the list of laughter, jokes, humor, witty replies, quirky dialogues, and stories of Kalolan. Here are some of the best Punjabi comedy movies you must watch for a good laugh.
10 Best Punjabi Comedy Movies That
Leave You ROFL
Carry On Jatta:
IMDB Rating – 8.3
Released in 2012, Carry On Jatta is an Indian Punjabi comedy movie starring Gippy Grewal and Mahie Gill in lead roles and directed by Smeep Kang. The movie is about a man falling in love with a woman who wants to marry someone who doesn't have a family, just like her. And in pursuit of love, the comedy of errors begins and brings so much and laughs to the audience. This movie also got a sequel, Carry On Jatta 2, released in 2018.
Gippy Paaji ne agg lai hoyi aa.
Chal Mera Putt:
IMDB Rating – 7.9
With star cast as wide as Amrinder Gill, Simi Chahal, Iftikhar Thakur, Nasir Chinyoti, Akram Udas, Rup Khatkar, Hardeep Gill, and Gurshabad, Chal Mera Putt made people laugh and emotional through its plot. Six illegal immigrants working in Birmingham, United Kingdom, are constantly ducking immigration and, on the course, develop a friendship. When two of them found themselves behind the bar, all came together to get the problems solved. The movie was released in July 2019, and you can watch it on Amazon Prime.
Mahaul Theek Hai:
IMDB Rating – 7.7
This Punjabi language comedy movie was released back in 1999 and is still considered one of the best Punjabi comedy movies. Mahaul Theek Hai takes a dig at the corrupt operational system in the Police Department and the Politics through a base of love story while keeping the audience high on laughter. The movie was directed by Jaspal Bhatti, who also acted in it, and you can enjoy this piece of cinema on MX Player for free.
Bambukat:
IMDB Rating – 7.6
Ammy Virk entered as a singer but has also proved his worth in acting and has now become one of the directors' most sought-after choices as a hero. Bambukat is a romantic comedy that will also tickle you with emotions. Channa's love for mechanism and motorbike will push him through a really hard time and power him to his wife's second marriage just in time. This Punjabi rom-com movie was released on July 2106 and was directed by Pankaj Batra.
Jatt & Juliet: IMDB Rating – 7.5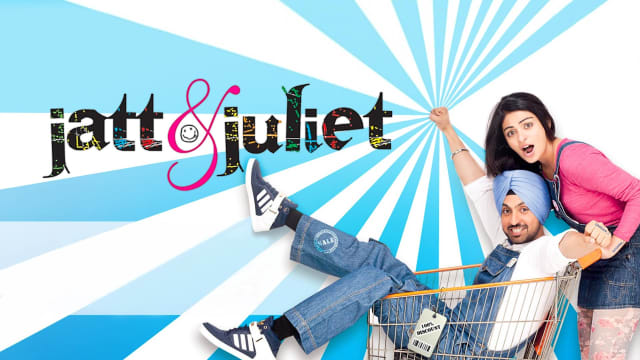 The comic timing and the depth of acting knowledge keep Diljit Dosanjh apart from the rest, and Jatt & Juliet is one of his commercially respected movies. Neeru Bajwa has performed so well, just like always. It is a story of two Indians flying to Canada for different reasons and falling in love on the course of unplanned meets, again and again. Jatt & Juliet was released in 2012 and has won a Best Film, Best Actor, Best Actress, and Best Director award at PTC Punjabi Films Awards. Enjoy this one of the best Punjabi comedy movies with a burst of a great laughter on Hotstar.
Kala Shah Kala:
IMDB Rating – 7.3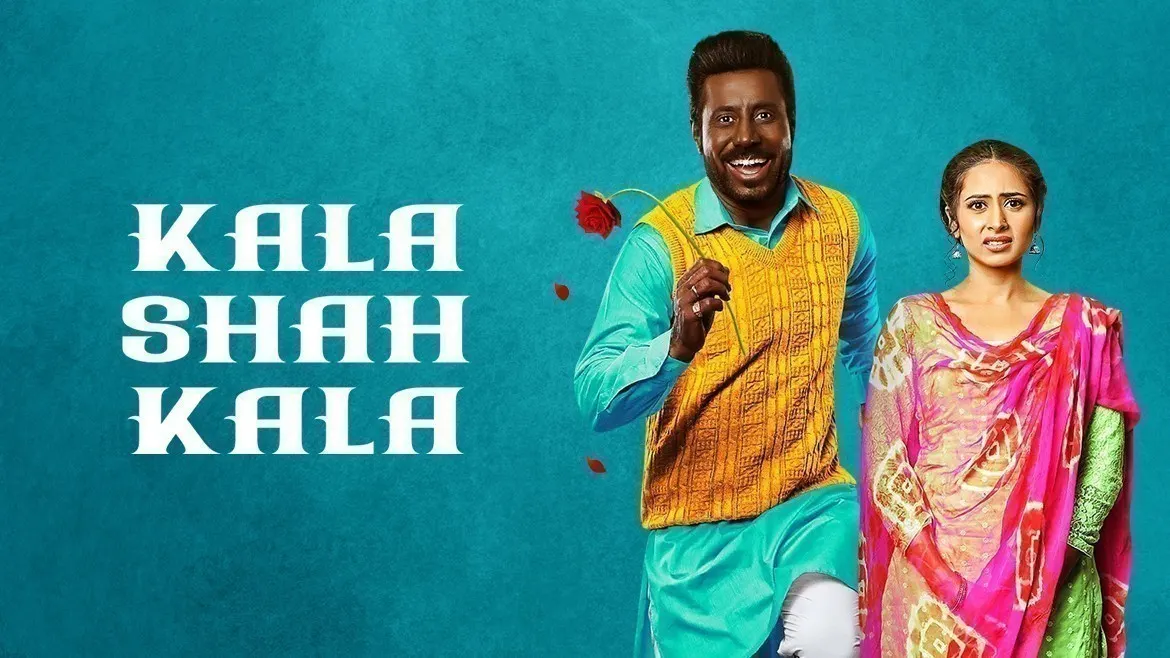 Starring Binnu Dhillon, Sargun Mehta, and Jordan Sandhu in lead roles, Kala Shah Kala is a story of a guy who struggles to find love and get married because of his dark skin complexion. This Punjabi romantic comedy movie is also a satire on society's unfair norms. From the first day of its theatrical release, Kala Shah Kala received positive word of mouth. Written and directed by Amarjit Singh, the movie was released on 14 February 2019.
Honsla Rakh:
IMDB Rating – 7.3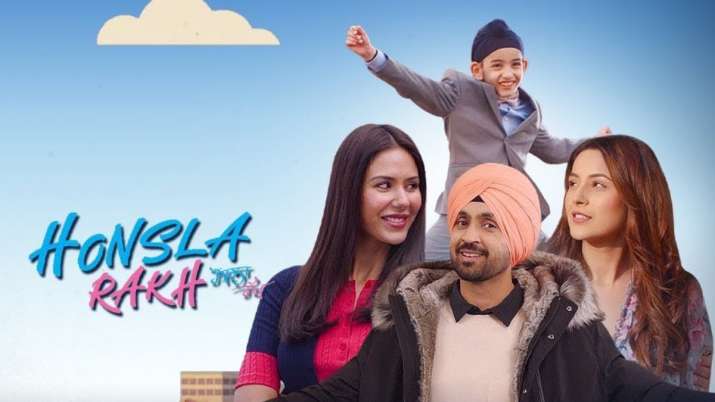 Even though the movie is star-studded by Sonam Bajwa, Shehnaaz Gill, and Diljit Dosanjh, Shinda Grewal (son of Gippy Grewal) steals the show with his born-with acting skills. Honsla Rakh is one of the best Punjabi comedy movies released recently. The story of a divorced father raising his son on his own ends with a complete family while taking the audience through the course of amazing comic timing, perfectly landed jokes and a balanced dose of romance. 
Jihne Mera Dil Luteya:
IMDB Rating – 7.3
Gippy Grewal, Binnu Dhillon, Diljit Dosanjh, & Neeru Bajwa braced the story with their great performances, and Jihne Mera Dil Luteya served some amazing music tracks along with full-on entertainment in the romantic comedy genre. The antagonists are carefree souls and neighbors with an old long fight between the families. Both fell in love with the same girl, and that's where the Kalolon begins. The movie made history, claiming the biggest opening day, weekend, and week in Punjabi movies.
Yaar Anmulle:
IMDB Rating – 7.3
Three university students bonding over a great friendship being roommates and deciding to have a great time looking for the perfect love partners is the base plot of the movie. In the course of the movie comes laughter through twinkled situations, and everything ends well. This Punjabi comedy movie stars Arya Babbar, Yuvraj Hans, Harish Verma, Jividha Sharma, Kajal Jain, and Jenny Ghottra in lead roles, and you can watch it on MX Player for free.
Manje Bistre:
IMDB Rating – 6.5 
Nobody is pushing the limits like Gippy Grewal in taking Indian Punjabi Cinema to the next level, and Manje Bistre is one of his finest productions. The movie's plot is set in the backdrop of a traditional Punjabi village wedding where our hero falls in love with his sister's friend. The title 'Manje Bistre' makes sense as people used to help the family have a wedding celebration with blankets, cushions, and Desi Bed in good old Indian culture. The Punjabi movie was released in 2017, and the sequel 'Manje Bistre 2' was released in 2019. 
Which of these Best Punjabi comedy movies are you planning on starting with?
For more such interesting content, follow us on Instagram and Facebook.
Also, read: