Today, the gaming industry has evolved but can't take the place of the games we used to play as a kid, i.e., 90s kids games. It is the 21st century, and the 90s kids, to our knowledge, don't seem to have emotionally detached themselves from this phenomenon of video games that was a major source of entertainment for almost everybody in that time. One would study hard to manage certain hours of playtime on their respective video games and finish the level they couldn't do the day before.
Here's a list of such childhood games from the 90s that sold like hotcakes at that time and account for our major nostalgia.
8 Exciting & Memorable 90s Kids Games
Super Mario
This was one of the famous 90s kids games. Super Mario games were typically set in a fictional Mushroom kingdom with plumber Mario setting out to rescue Princess Peach. He was often joined by his brother Luigi as Player 2.
The childhood game from the 90s was first released in 1985 by Nintendo Entertainment System (NES) and had several spin-offs and sequels. It is a never-ending time-based game where Mario encounters various enemies and gathers several powers, like throwing a fireball and increasing size.
Battle City-Tank
A Namco-developed game with the Arcade gaming genre, Battle City, first launched in 1985. Initially, this 90s kids game had 35 levels where two or even one players (tank) had to eliminate the opposition of 20 tanks in one level and protect the phoenix-like symbol, which was like a captain of a base, protected by walls.
Contra
One of the most popular 90s kids games was Contra. Launched in 1987 by Konami, Contra was another run-and-shoot game where the hind screen moves along with the soldiers (players 1&2), and on the way forward, you are supposed to shoot all the menaces that come to block your way. Special ammunition came your way as assistance against strong troops to keep the players going. It was one of the most revered childhood games from the 90s.
Roadrash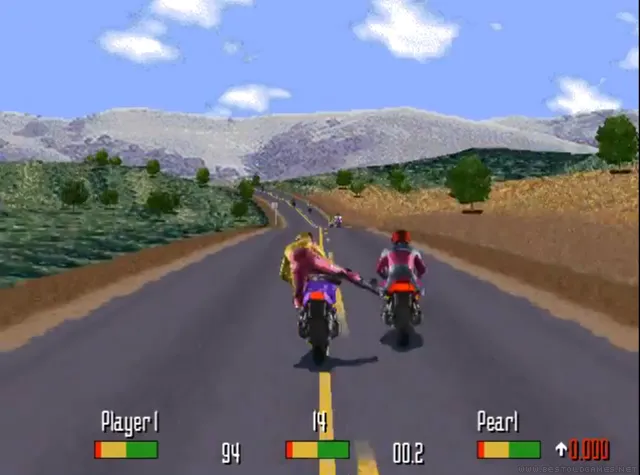 A foul and violence-loaded bike racing game by EA was launched in 1991 and is still played across the globe as a source of enthralling entertainment. Roadrash, pretty much like a MotoGP, required you to finish a race, but on the go, there were no traffic rules whatsoever. Yes, that means you could bash a cop too! But, while riding your bike.
Adventure Island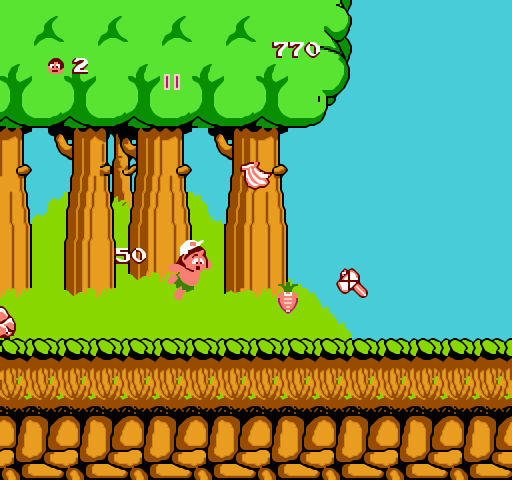 Pretty much like Mario, Adventure Island, this childhood game from the 90s was set on an Island setting where the protagonist has to rescue Princess Tina and cross 32 stages for the same, crossing certain hurdles in a level like snails, etc. Adventure Island, too, was one of the most popular 90s kids games. 
Tekken
Released in late 1994, Tekken was a hand-to-hand combat game that included blocks, throws, escapes, and ground fighting. It was first developed by Bandai Namco and later got a couple of sequels to its name as well. If one had frustration issues, this was the game to play and bash your opponent and the game remote simultaneously.
Duck Hunt
Duck Hunt was a simple shooter game developed again by NES and launched in 1984, whereas a first-person player was required to shoot onto the flying ducks and earn points. The fascination with this simpleton game came from using a toy gun instead of a console. It really elevated the gameplay at that time.
Excite Bike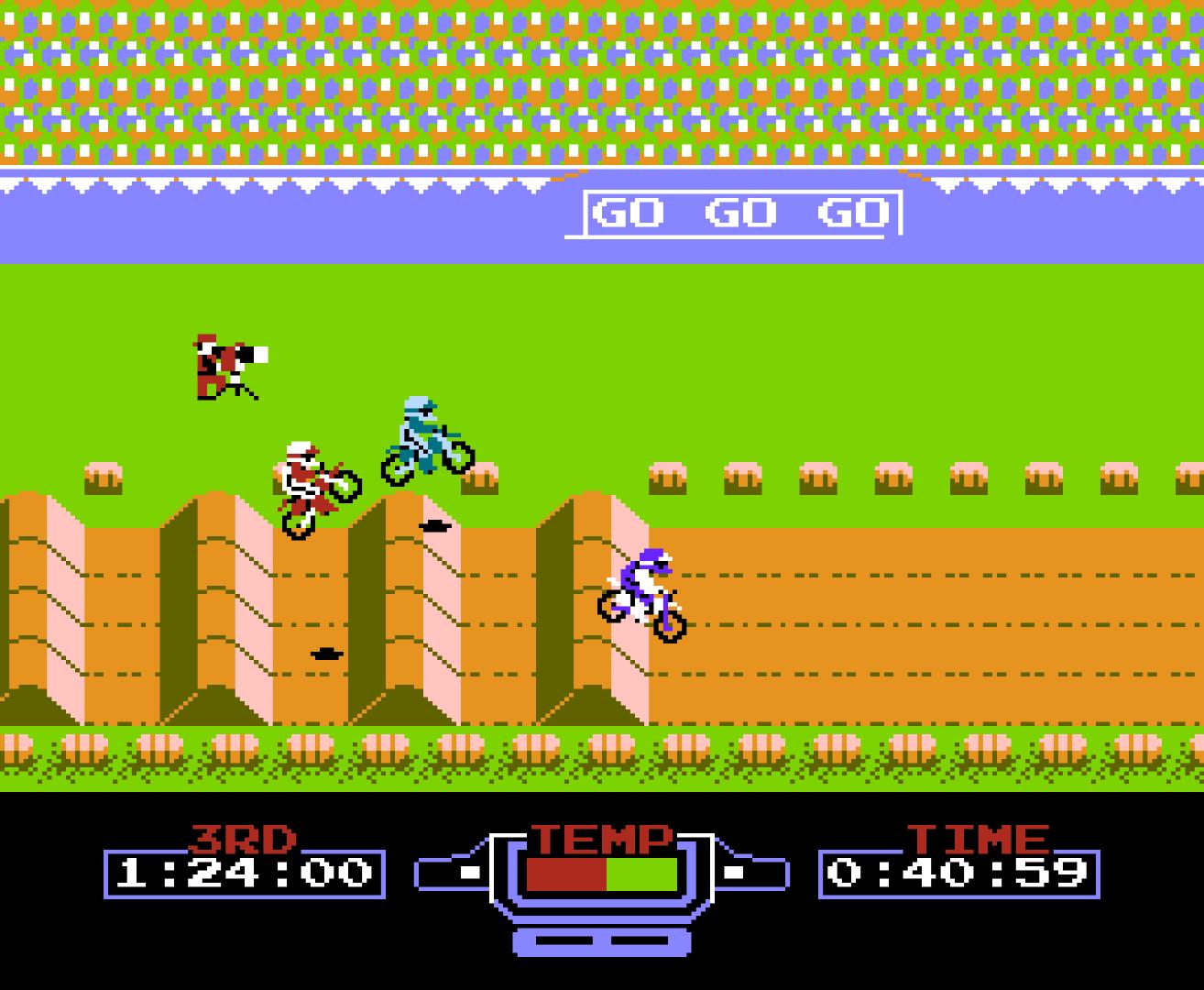 Owing to its origins in the Japanese Nintendo again, Excite Bike was launched late in 1984. The awe of the game began when the players could design a race track with 19 types of hurdles in it. Again a side-screen scrolling gameplay-based game required the player to win the first race by coming 3rd or higher in the position board to qualify for a championship race. It also featured a turbo boost to enhance the bike's speed for a limited period.
Conclusion on 90s Kids Games or the
childhood games from the 90s
It is safe to say that these 90s kids games have stayed with us for a long time. There have been gradual upgrades with the money going in and hi-tech coming up. Still, nothing, absolutely nothing can take anything away from the fact that if A Mario, a Roadrash, or Tekken for that matter is plugged in in a TV set, one from the 90s and even early 20s would leave out their chores and sit glued to either play or watch the same on the television sets.
Let us know which childhood games from the 90s are your favorite of all time and the ones you still play.
For more such interesting content, follow us on Instagram and Facebook.
Also, read: