Here's summing up the week with some of the top news from India and around the world.
PM Modi to bring home 157 artifacts and antiquities handed over to India by the US.
The Modi government is known for bringing precious antique possessions back to India. This is yet another time that Prime Minister Narendra Modi bags the opportunity to bring home 157 artifacts and antiquities handed over to India by the US during his visit. The antiquities largely belong to the period of 11th CE to 14th CE and historic antiquities such as the anthropomorphic copper object of 2000 BC or the terracotta vase from the 2nd CE.
Some 45 antiquities belong to Before Common Era. Amongst many are a diverse set of items ranging from the one-and-a-half meter bas relief panel of Revanta in sandstone of the 10th CE to the 8.5 cm tall, exquisite bronze Nataraja from the 12th CE. Many of these also antiquities signify Hinduism. PM Modi and President Joe Biden seem extremely happy with this cultural exchange and further promise to strengthen efforts to eradicate theft, illegal trafficking, and trade of cultural objects.
Activists worldwide mourn the death of renowned women's rights activist, poet, and author Kamla Bhasin.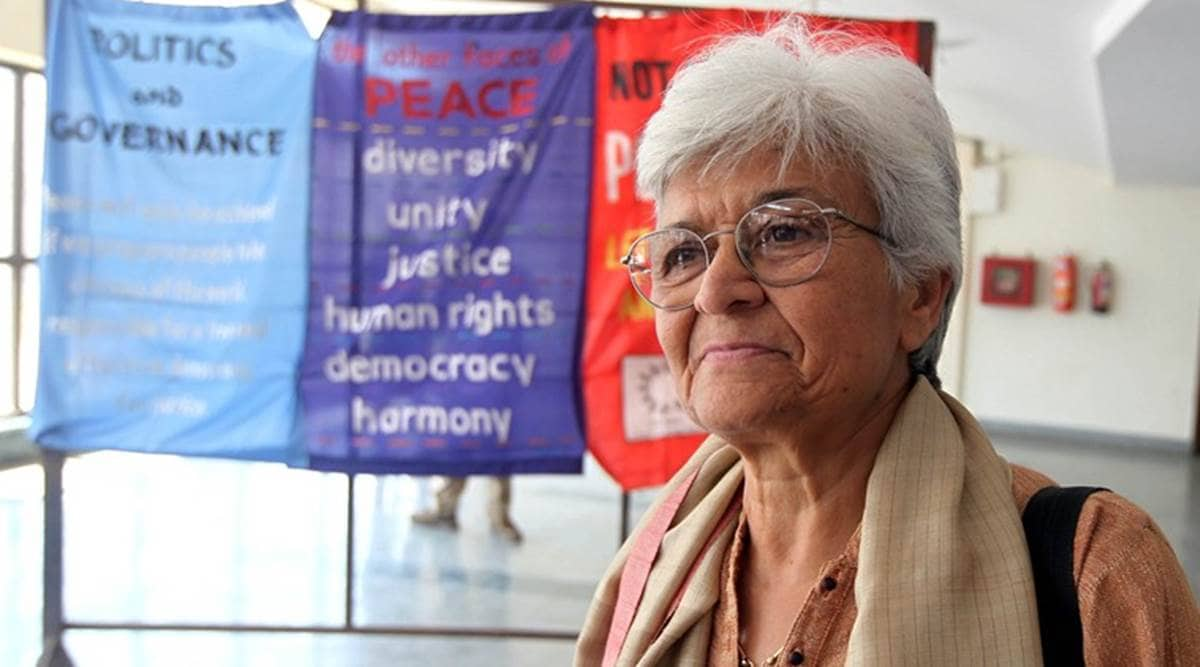 Kamla Bhasin took her last breath on Saturday. She was 75 and was diagnosed with cancer a few months ago. Social Media accounts of many were seen flooded with her work and pictures as each one of them expressed grief on her death. Kamla Bhasin was a name that won't be forgotten in years to come as she was a radical feminist and led many movements for peace and rights for Indian and Pakistani women.
She was the voice behind the strong statement, "Hum Bharat Ki Naari Hai, Phul Nahi, Chingari Hai." She was a fighter by birth, and it is rather unfortunate that she couldn't fight cancer. She fought for equal rights, peace, and women's safety all her life. She is also a renowned writer and has written many insightful books on feminist movements, understanding gender, and patriarchy.
Work From home officially ends for big tech companies like Wipro, TCS, and Infosys.
Owing to the Covid-19 pandemic, work from home substantially became the new normal that everyone gradually accepted and went forward with. But now, when conditions are better, and India is doing exceptionally great with the vaccination drives and considering many people have already been vaccinated, big tech corporations ask their employees to come back to the office.
Companies like Wipro, TCS, and Infosys are three among the many tech companies that have decided to get back to the work from office routine as soon as possible. These companies are stating that a hybrid system would be put into place for the comfort and safety of their employees who decide to come to the office, where they would be expected to work two days at home and three days at the office. 
Hundreds of women gather at London Vigil to pay tribute to Sabina Nessa, a 28-year-old teacher murdered in broad daylight.
A primary school teacher was killed a week ago while walking in Cator Park in Kidbrooke. Sabina was attacked while she was on her way to meet a friend at a bar, which was less than 10 mins away from her home. In the evening, she was walking in the park to get to the bar and was killed at the spot. Police have been on the hunt for the accused and have been putting all the efforts to catch the criminal as soon as possible.
Women across London feel extremely unsafe as they believe it could have been any of them. To pay tribute to the victim, women in large numbers gather at the vigil. A candle march followed the tribute, and prayers were said for her family and friends.
President Joe Biden hosts leaders across the world to conclude the Quad Summit.
The Quad mission is meant to establish peace and prosperity by uniting and taking on various challenges that exist in the world. Joe Biden hosted the first-ever in-person summit on September 24, where many leaders were present, including Prime Minister Scott Morrison of Australia, Prime Minister Yoshihide Suga of Japan, and Prime Minister Narendra Modi of India.
The leaders at the summit put forth their respective initiatives that will help in enhancing the ties between the countries and discussed ideas to advance cooperation of challenges faced by the 21st century, the biggest being the Covid-19 pandemic so far. During the discussion held, various demographics were shared as to how to increase the production of vaccines, enhance health infrastructure, and combat climate crises at the same time. 
Boxing fans were disappointed as Manny Pacquiao declared his retirement at the age of 42.
Manny Pacquiao confirmed his retirement in a recent tweet. He had also expressed his intention to run for the presidentship of the Philippines. The 42-year -old is a boxing legend as he is the only boxer in the boxing industry to hold the eight-division world title. He also won 12 world titles during his extraordinary journey of boxing.
He has given a statement for his early retirement at the Toni Talks show, where he said that his family insists on leaving boxing behind. Although passionate about sports, he will now have to quit boxing. During his interview, he promised always to support other boxers and hoped that he gets to see more champions again. 
Sneha Dubey, first secretary at India's UN mission, trends on social media as she makes India proud by raising her voice for all the right reasons.
On September 25, Indian diplomat Sneha Dubey left Pakistan speechless at the UN General Assembly. The young and bold IFS officer gave a raging speech at the biggest stage. In her speech, she asked Pakistan to vacate all areas that are occupied by it illegally immediately. Moreover, she also called out Pakistan by labeling it as an "arsonist disguising itself as a firefighter.
Sneha Dubey proudly used a 'Rights to Reply' against PM Khan's remarks and stated that J&K and Ladakh is and will always be India's, and no one in the world should eye them. Her befitting reply to PM Imran Khan has taken over the Internet. She is winning the hearts of many for her fierce and courageous nature. The world needs more young officers like her who know when to raise their voices in favor of their country.
For more updates, follow us on Instagram and Facebook.
Also, Read: