Here are some of the weekly roundups of top news stories from India and worldwide that you must checkout.
The Delhi High Court issued that RWA or Municipal Corporation must ensure no stray dog goes hungry or thirsty.
The Delhi High Court released directions that sought to tend for our four-legged canine friends on the streets. It said that since each dog is a "territorial being", it must be fed in that particular area, upholding the right to food of every stray dog. The court directed the Resident Welfare Association to take care of stray dog's nutrition and well-being. 
Indonesia becomes the new Asian hotspot for Covid-19 as its daily case count of 40,000 exceeds India's 33,000 daily cases.
Indonesia's daily Covid-19 cases skyrocketed in less than a month from 10,000 to 40,000, leaving behind India in its daily case count of 40,000. The country had experienced only 181 deaths per day a month ago but now that figure has jumped to 907 daily deaths. The delta variant is largely responsible for this situation in Indonesia. 
Netflix is set to disrupt the gaming industry by offering video games on its streaming platform within the coming year.
Netflix is seeking an expansion in the media landscape by venturing into video games after conquering the streaming market for cinema and shows. The streaming giant is expected to launch the video games on its primary streaming platform alongside its existing content. According to sources, Netflix will not charge extra for its gaming products and will continue the existing subscription rates.
PM Modi to launch Rs. 1,100 crore worth of projects in Gujarat, including a science city in Ahmedabad.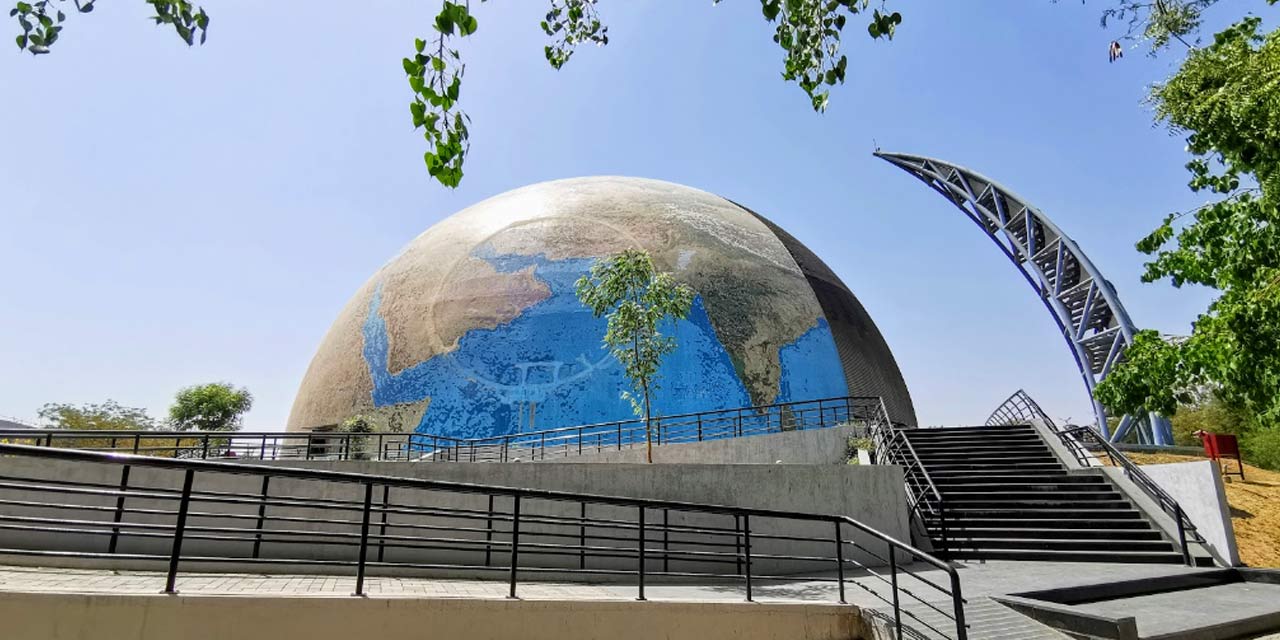 Image: Ahmedabad Tourism
Prime Minister Narendra Modi virtually greenlighted a "range of interesting works" worth Rs. 1,100 crore in Gujarat on Friday, July 16. These projects include not only a high-tech Gujarat Science City in Ahemdabad but also a revamped Gandhinagar railway station. The hefty amount also includes many other railway projects. 
Health complications claimed the life of National-award winning actress Surekha Sikri who had starred in hit projects like Balika Vadhu.
At 75, Balika Vadhu's daadi passed away due to a cardiac arrest. The three-time National Award-winning actress was battling with health complications that occurred during her second brain stroke. She had her first brain stroke months before filming for the hit film Badhaai Ho. The actress took her last breath in the presence of her family members. 
New Population Control Policy unveiled by the Uttar Pradesh government makes way for curbs on population growth.
On World Population Day, UP CM Yogi unveiled a Population Control Policy to regulate the growth and health of the population in Uttar Pradesh. The policy facilitates awareness and availability of contraceptives. It also emphasizes reducing the infant mortality rate in the state. The government has also drafted a law that creates a two-child policy benefiting those with two or fewer children. 
Richard Branson reportedly reaches the edge of space, but experts claim he did not.
British Billionaire Richard Branson boarded Virgin Galactic's rocket plane VSS Unity and reached the edge of space on July 11 in an "experience of a lifetime." However, astrophysicist Neil deGrasse Tyson contradicts Branson's achievement. The Karman Line, considered the edge of space, is 100 km above the Earth's surface. However, Branson and his crew could only go up to 86 km.
After Zomato issued its Rs. 9,375 crore worth IPO, Paytm filed for a whopping IPO of Rs. 16,600 crore.
Zomato launched its Initial Public Offering of Rs. 76 per share, open to subscription from July 14 to July 16. Although it had filed for Rs. 8,250 crores, it made the IPO of Rs 9,375. Following suit, Paytm also filed its papers for an IPO worth Rs. 16,600 crore. 
Pulitzer Prize-winning photojournalist Danish Siddiqui renowned for drone shots of Covid-19 funeral pyres died in a clash in Afghanistan.
Indian photojournalist Danish Siddiqui died in Afghanistan during a clash between the Taliban and Afghan Taliban forces. The incident occurred in Kandahar where he was posted with the Afghan forces to cover the rising conflict in the country. The journalist is renowned for covering the 2020 Delhi Riots and the Covid-19 pandemic.
Images: Wikipedia