Here's summing up today's news report with some of the top news from India and around the world.
As the Taliban takes over Afghanistan, people worry about women, minorities, and human rights being taken away from the country that was once known for its progressive

history.

You've probably already heard that the Taliban took over the freedom of Afghanistan overnight. The ongoing humanitarian crisis terrorizes innocent people in Afghanistan. Images and videos of thousands of people fleeing to Kabul, hoping for safety, have circulated on the internet. 
Crowds at the airport are seen trying to escape by making desperate attempts at clinging to the plane, and many are seen falling off mercilessly from the sky. Women in the country feel threatened and unsafe as everyone worldwide calls for Global and Local aid to be provided to Afghanistan with immediate effect to support its people in this crucial time.  
The beautiful Taj Mahal opens again for night viewing, allowing only 50 people per slot.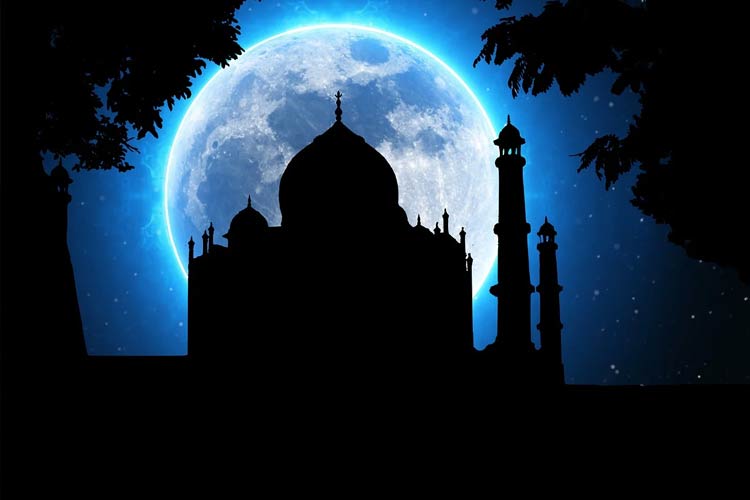 One out of 7 wonders of the world, the Taj Mahal, built by Shahjahan for his beloved wife Mumtaz Mahal, is opened again for night viewing after 16 months of closure due to Covid -19. Tourists have had the privilege to visit the site for so many years, but because of covid in 2019, tourists were prohibited from visiting the monument for more than three hours.  
RJ Malishka gets heavily trolled for her interview with the Olympian winner Neeraj Chopra for her unprofessionalism and objectification of the young talented athlete.

Visuals are being shared over the internet from Malishka Mendonsa's studio, where she is seen dancing and grooving to Bollywood songs during her interaction with 23-year-old Neeraj Chopra as he watches her through the screen. Neeraj Chopra is seen getting uncomfortable with Malishka's amusing behavior. In the clip, she's heard asking Chopra for a jadoo ki jhappi (a hug) through the screen. Social media users feel disappointed and call her out for her unprofessionalism and objectification of the young talented athlete.
The government led by Yogi Adityanath recently sent another proposal to the Centre to rename Aligarh to Harigarh.

Many BJP legislators have meant to change the name of several districts, cities, and towns. The names of many cities and railway stations in Uttar Pradesh have already been changed. The government led by Yogi Adityanath recently sent another proposal to the Centre to rename Aligarh to Harigarh and is demanding the change with immediate effect ahead of the 2022 UP Assembly elections. The final decision to rename is yet to be taken by the state government.
COVID HORROR: 66 Delta plus patients found in Maharashtra so far.
Covid is not ready to leave us as of yet. Every time the cases lower, a new even scarier variant arises, which is even riskier than the previous. Today, the Delta variant has been reported in more than 96 countries and is expected to spread. It has been slowly taking over India as well. On Friday, Maharashtra health said that as many as 66 people had been infected with the Delta plus variant of Covid-19 in the state so far, adding five of them have died. 
Supreme Court finally ordered women to sit for the upcoming National Defence Academy (NDA) examination.

Gender discrimination has been the root cause for women not being able to grab opportunities in defense. But things are surely improving in India as women candidates will now be permitted to sit for the exam scheduled for September 5 (now rescheduled for November 14) and added that their admission would be subject to the court's final orders. Lawyer Kush Kalra filed this petition for equal opportunity for women at NDA and the Indian Naval Academy. This Indian Army will facilitate equal service opportunities for men and women in the country's armed forces.
Technology is about to reach unimaginable standards as Tesla promises to build a Human-Robot.

Tesla is the world's biggest robotics company, and very recently, the CEO of the company, Elon Musk, has promised that Tesla will branch out from building electric, self-driving cars to produce humanoid robots designed to "eliminate dangerous, repetitive, boring tasks" and respond to voice commands from their owners. Tesla also announced an AI-optimised, custom computer chip called D1, which it uses to create a supercomputer. This machine is said to process vast amounts of camera and sensor data from Tesla cars and train the neural networks behind Tesla's self-driving technology and create history. 
India moves to ban single-use plastics from 2022.

As the efforts to raise environmental consciousness worldwide increase, a decision stating that single-use plastic items must be banned based on an index of their utility and the rate at which they impact the Central Government has made the environment. Environment specialists worldwide have encouraged this big move as it is a step in the right direction to avoid climate change and control global warming. A new draft will be formed that will replace the existing, and by 2022 new rules might be proposed to prohibit the manufacture, import, stocking, distribution, and sale of certain single-use plastics from January 1, 2022.
For more updates, follow us on Instagram and Facebook.
Also, Read: