On Instagram, Sidharth Malhotra unveiled the new Shershaah review poster. The couple is shown holding hands on the poster. Kiara is dressed elegantly in a white suit, while Sidharth is dressed casually in a shirt. The filmmakers indicated that the Shershaah release date in theatres is July 2, 2021.
View this post on Instagram
On Sunday, the makers of Sidharth Malhotra's upcoming war drama Shershaah movie released a new poster for the film, which shows Sidharth Malhotra and Kiara Advani's romance in the movie. Sidharth plays captain Vikram Batra in the Shershaah movie, who perished in the Kargil War and was posthumously awarded the Param Vir Chakra. On the other side, Kiara Advani plays Sidharth's wife in the film.
Sidharth Malhotra wrote in the post's description
The best kind of promises are the ones that are kept, throughout time. This was, is, and always will be one such. 
#ShershaahOnPrime releasing on 12th August!
Fans of the couple reacted positively to the new image, leaving heart emojis in the comments area. Actress Jacqueline Fernandez, among others, commented on the photo, writing, "Awesome Sid."
Sidharth Malhotra released the first look poster of his character from the film yesterday. An over-the-shoulder view of Sidharth Malhotra, who is clad in Army uniform, is captured.
View this post on Instagram
About The Movie: Shershaah New Release Date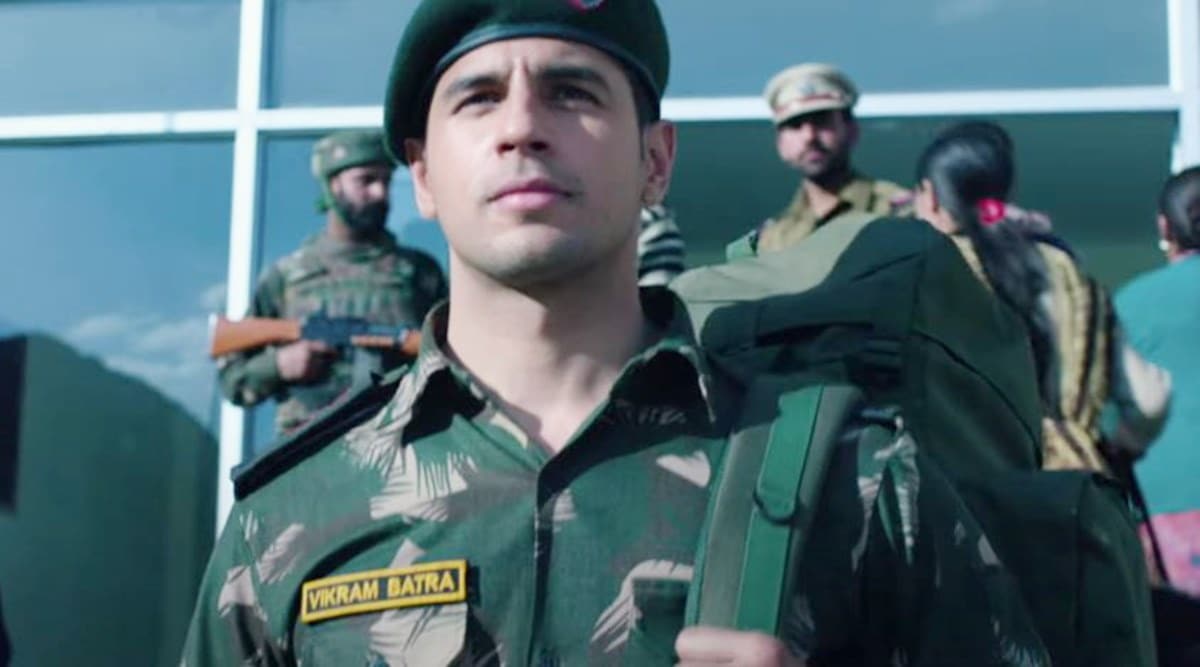 Vishnuvardhan directed the Shershaah movie, which Karan Johar's Dharma Productions produced. The film, which was previously intended to be released in theatres, will now be available on Amazon Prime Video. The movie will be released on the OTT platform on August 12.
The second wave of the Covid-19 pandemic halted several industries, particularly in the entertainment industry. With intensive vaccination campaigns underway and positive cases on the wane, the country is on the verge of resuming normalcy. However, the threat of a third wave remains huge. Since the situation is not under control yet, it will take some time for movie theatres to reopen.
OTT platforms became the ultimate releasing medium for movies that were shot and ready in the absence of theatres. Many films that did not want to wait for the reopening of theatres premiered on the internet instead. Many filmmakers continue to choose the digital premiere over the traditional theatrical release.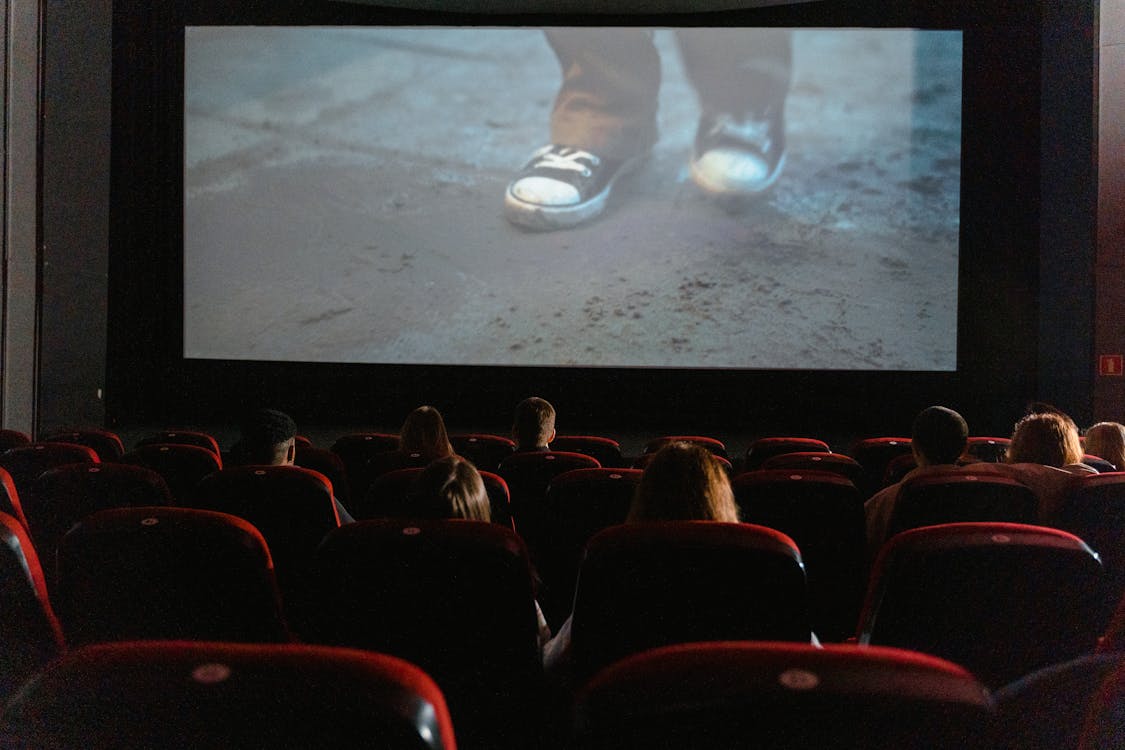 Shershaah, the next film from Sidharth Malhotra, is the latest to join the worldwide web premiere bandwagon. When things looked normal in February, the filmmakers indicated that the Shershah release date in theatres is on July 2, 2021, but they have since chosen to forgo it and release it directly on OTT.
The producers have opted to skip the cinema release because of the current situation, which is becoming more uncertain by the day.
A source said.
The filmmakers and Amazon Prime Video arrangement is thought to be nearly finalized, and the announcement will be made as soon as the paperwork is completed. The filmmakers are thinking of releasing the film next month.
Shershaah, directed by Vishnuvardhan, would feature Sidharth Malhotra in dual roles as Vikram Batra and his identical twin brother Vishal Batra. Kiara Advani, Javed Jaaferi, and Shiv Pandit are among the cast members.
Shershaah Release Date
Vishnu Varadhan will helm the film, which will be produced by Karan Johar's Dharma Productions and released on Amazon Prime. The biopic of Kargil hero Captain Vikram Batra, starring Sidharth Malhotra, will be released on Amazon Prime Video on August 12, according to the streaming portal.
The film was supposed to be released in July of last year, but it was delayed owing to the coronavirus outbreak.
The film will be released on Amazon Prime Video as a direct-to-digital distribution during the second wave of the pandemic. On their official Twitter account, the streamer announced the film's release date. The tweet stated
With love, pride and happiness in our hearts,
we bring you the story of #ShershaahOnPrime ❤️ starring @SidMalhotra and @advani_kiara, directed by @vishnu_dir
Releasing on 12th August 🇮🇳 pic.twitter.com/LwVLRj2kw7

— amazon prime video IN (@PrimeVideoIN) July 15, 2021
Shiv Pandit, Raj Arjun, Pranay Pachauri, Himanshu Ashok Malhotra, Nikitin Dheer, Ankita Goraya, Anil Charanjeett, Sahil Vaid, Shataf Figar, and Pawan Chopra all play important roles in "Shershaah movie."
Hiroo Johar, Apoorva Mehta, Shabbir Boxwala, Ajay Shah, and Himanshu Gandhi are among the film's co-producers. The Hindi film "Shershaah" isn't the only one to arrive during Independence Day week. The movie "Bhuj: The Pride of India," starring Ajay Devgn, will be available on Disney+ Hotstar VIP on August 13.
Cast and Acting:
Vishnu Vardhan, who has previously worked in Tamil films such as Sarvam, Arrambam, and Arinthum Ariyamalum, makes his Bollywood debut with Shershaah.
"Shershaah movie is based on the life of Captain Vikram Batra and is a narrative of heroism, love, and sacrifice (PVC). The film honors his heroic spirit and his priceless sacrifice during the Kargil War in 1999. Captain Batra's heroic fight and ultimate sacrifice, faithful to his codename 'Shershaah,' was vital in India's victory," the film's writers claimed in summary.
On Thursday, producer Karan Johar shared the video with fans, writing,
An ordinary man's extraordinary journey of courage and valour. Extremely honoured, thrilled & excited to present #ShershaahOnPrime, releasing on 12th August only on @primevideoin.#Shershaah @SidMalhotra @Advani_Kiara @vishnu_dir @apoorvamehta18 pic.twitter.com/k2KHrAI9ny

— Karan Johar (@karanjohar) July 15, 2021
In a statement, producer Karan Johar said that the film "celebrates the tenacious spirit of a military hero whose narrative will serve as an inspiration for future generations." "Shershaah is the true story of a military hero whose unwavering spirit and bravery led to our country's victory. His sacrifices are priceless, and his life will serve as an inspiration to future generations," Karan said.
"We are incredibly delighted to have found a home for what I believe is a true cinematic marvel, in Amazon Prime Video, and are excited to mark the beginning of a new chapter in our partnership with them," Karan said of Shershaah review on Amazon Prime Video. Shershaah is our tribute to our warriors' valor, and I hope that every viewer's heart swells with pride as they see it."
In conclusion
Shershaah release date: August 12, 2021
Shershaah release date on Netflix: July 3, 2021
Shershaah release date on amazon prime: August 12, 2021
Shershaah new release date: August 12 instead of July 2
Shershaah release platform: Netflix, Prime
For more such interesting content, follow us on Instagram and Facebook.
Read more:
Shershaah – Official Trailer | Vishnu Varadhan | Sidharth Malhotra, Kiara Advani | Aug 12
For more such interesting content, follow us on Instagram and Facebook.
Also, read: