Lupin, streaming the television series, is a French crime thriller that is enwrapped with mystery, drama, and a lot of suspense. Aired on the Netflix platform, dated 8 January 2021, the series has been created by George Kay and Francois Uzan.
Based on Arsene Lupin by Maurice Leblanc, the series comprises a total number of ten episodes with the first five released in January 2021 and the rest of the episodes released on 11 June 2021. The most exciting and overwhelming Lupin reviews have paved the path for a third part, renewed by Netflix.
Crimes, thrillers, and mysteries have always been an enchanting and enriching genre for millions. Apart from the comedies, tragedies, romance-comedies, and the like, this particularized field of dread, thrills, and suspense focuses on a different sort of idea altogether.
It is the horror coupled with the intensifying suspense and the urge to know more about the ending and the high nerve impulses to the climax that mesmerizes the public.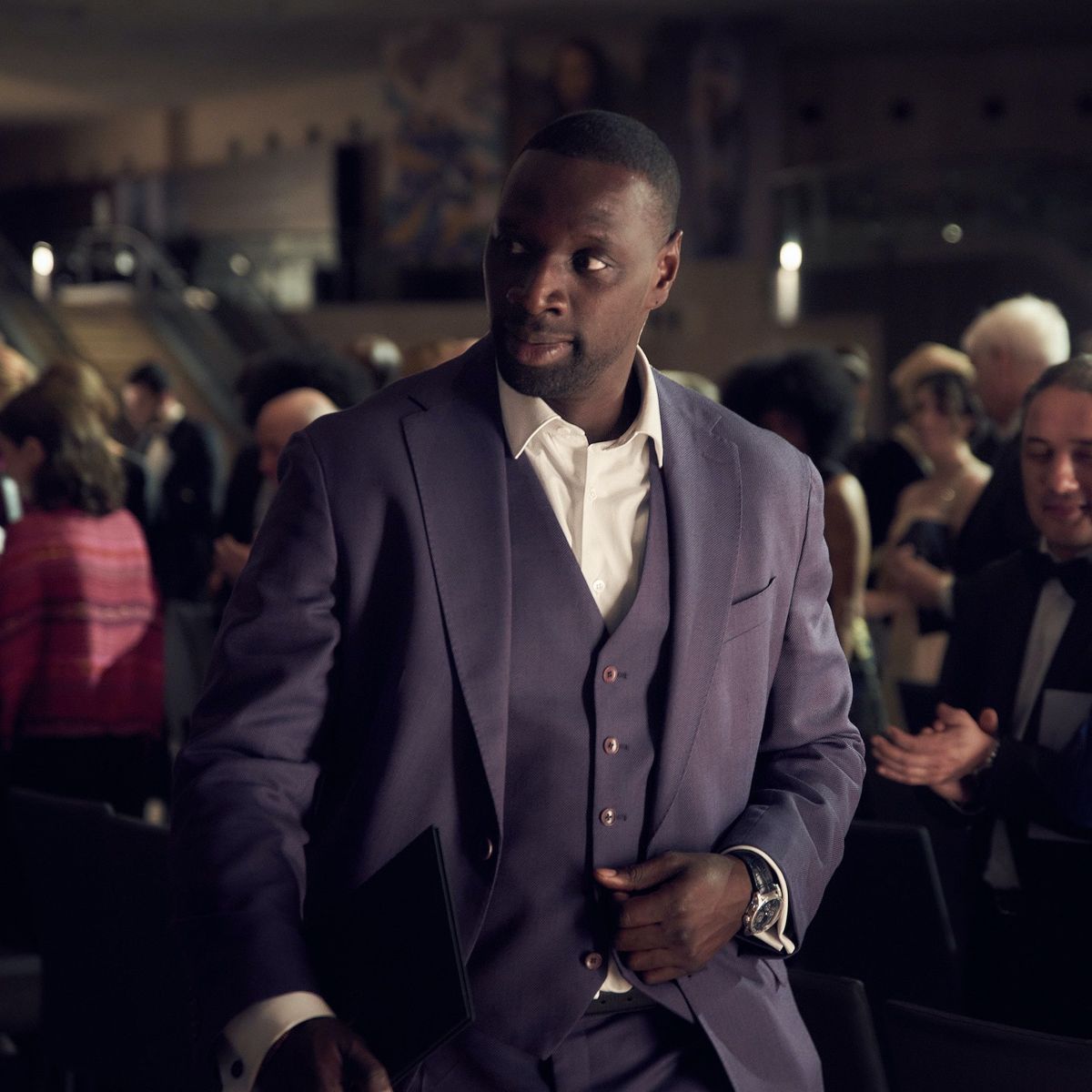 It is this that inclines the audience to this genre and makes them crave for more. The Lupin reviews have furthermore raised the bar of its capabilities to pour joys and interests amidst the millions of audiences who long to watch more of Lupin and more such genres.
With five episodes, the first portion of the series has been titled Dans l'ombre d'Arsène, (In the Shadow of the Arsene), that which hints at the inspiration of the primary character.
Lupin has turned out to be the most-watched series on Netflix, with about 70 million public watching the show and in turn, skyrocketing the bar of the Lupin reviews to a whole new level.
The Main Cast of Lupin
Omar Sy as Assane Diop is a gentleman thief who styles himself after Arsene Lupin and vows to avenge his father's death.
Mamadou Haidara as young Assane Diop
Ludivine Sagnier as Claire. She is Assane's estranged wife and mother of his child, of whom she has full custody.
Ludmilla Makowski as young Claire
Clotilde Hesme as Juliette Pellegrini, the daughter of a very rich entrepreneur, Hubert Pellegrini.
Léa Bonneau as young Juliette Pellegrini
Nicole Garcia as Anne Pellegrini, Hubert's wife.
Herve Pierre as Hubert Pellegrini, an unscrupulous business tycoon, employed Assane's father, Babakar.
Antoine Gouy as Benjamin Feral, Assane's best friend since the early days of childhood, currently working as an antiquarian.
Adrian Valli de Villebonne as young Benjamin Ferel
Fargass Assandé as Babakar Diop, Assane's late father, was falsely accused of having stolen the Pellegrinis' diamond necklace.
Soufiane Gouerab as Youssef Guédira. He is a detective who uses his knowledge of the Arsène Lupin books to track Assane's activity.
Vincent Londez as Captain Romain Laugier, a police captain tasked with retrieving the Pellegrinis' necklace.
Shirine Boutella as Lieutenant Sofia Belkacem, a lieutenant detective.
Vincent Garanger as Gabriel Dumont, the commissioner of the Paris police department.
Johann Dionnet as young Gabriel Dumont
Etan Simon as Raoul, the son of Assane and Claire.
The Supporting Cast of Lupin
Anne Benoit as Fabienne Bério. She is a disgraced former journalist who came close to exposing Hubert's misdeeds.
Adama Niane as Léonard Koné, an ex-convict and assassin employed by Hubert.
Nicolas Wanczycki as Pascal Oblet, an undercover police officer who works closely with Hubert.
Stefan Crepon as Philippe Courbet, a young stockbroker who is not all he seems.
Episodes of Lupin:
Part One:
Episode 1: Chapter 1- Le Collier de la Reine.
Episode 2: Chapter 2- L'Illusion
Episode 3: chapter 3- Le Commissaire Dumont
Episode 4: chapter4- Volte-face
Episode 5: chapter 5- Etretat
The original release date for all the episodes stands as 8 January 2021.
The first three episodes have been directed by Louis Leterrier and the last two episodes are directed by Marcela Said.
The first episode has been written by George Kay, the second by George Kay and Francois Uzan, the third by Francois Uzan, the fourth by George Kay, Francois Uzan, and Eliane Montana, and the last has been written by George Kay and Francois Uzan.
Lupin Part 2
Episode 1: chapter 1-
Episode 2: chapter 2-
Episode 3: chapter 3-
Episode 4: chapter 4-
Episode 5: chapter 5-
The first two episodes have been directed by Ludovic Bernard and the last three by Hugo Gelin.
All the episodes have been written by George Kay and Francois Uzan.
The original release date for every episode is 11 June 2021.
Quick Links:
Lupin Review: Is Lupin based on a true story?

The Lupin reviews stand at a percentage of 97 at the Rotten Tomatoes and an average rating of 7.7/10 with a total of 44 reviews. The critical consensus of the site states the following, "Omar Sy effortlessly hits every mark in Lupin, an engrossing espionage thriller that lives up to its source material and then some."
The Lupin Reviews has been positioned at a 7.5/10 by the IMDb.