Indian Web Series on Netflix offers a diversified aura of various personalities in a cross-section from every corner of society.
These Hindi web series on Netflix not only give us an insight into the modern culture in society but also on the moral grounds that everyone stands starting real incidents to the fantasy world we could create in our environment from the resources at the disposal of our country.
Breaking new grounds with exceptional acting skills of our beloved actors in front of our screen that too in our screen for as long as we want to watch has made Hindi web series on Netflix the most-watched section in our country.
Here is the list of a few very famous Hindi web series on Netflix:
● Delhi crime
● Bombay Begums
● Sacred Games
● Mismatched
● Jamtara
● Ghoul
● Typewriter
● Masaba Masaba
● SHE
● Ray
● Taj Mahal 1989
These web series do not pertain to a single genre but rather to a very diversified genre where we find ourselves overwhelmed with sorrow and happiness from the stories that we are represented
with such dedication in front of us when we certainly don't always get to choose to be entertained in news all the time but rather perceive from the act of it.
The Netflix web series list Hindi happens to give us a glimpse of the very society that we happen to exist in but do not always live in.
It helps in changing the perspective of every individual with its way of making it conceivable for everybody in society.
Sacred Games: What is interesting?
One of the most talked-about Indian web series on Netflix is the Sacred Games as it was one of the best for many reasons.
This particular Hindi web series on Netflix created by Anurag Kashyap and Vikram Aditya Motwani was categorized as the best because of its marvelous script that was made so lively by the extremely talented actors through the journey keeping the audience in absolute awe as it took the audience to the deep core of its morale very quickly.
This Hindi web series on Netflix followed the enthralling journey of the cynical police officer Sartaj Singh starring Saif Ali Khan and an intelligence officer Anjali Mathur starring Radhika Apte where
Sartaj is tipped off or rather warned by the very member of the web that encircled around a powerful criminal overlord Ganesh Gaitonde starring Nawazuddin Siddiqui so that he could try to save his city
from this unknown plan yet known to be pretty dangerous at its outcome that might destroy everyone in the city. It flawlessly showcased the intriguing story with 2 seasons that made it worth watching for a majority of the audience at one sitting.
Bombay Begums: Explore the Reformation!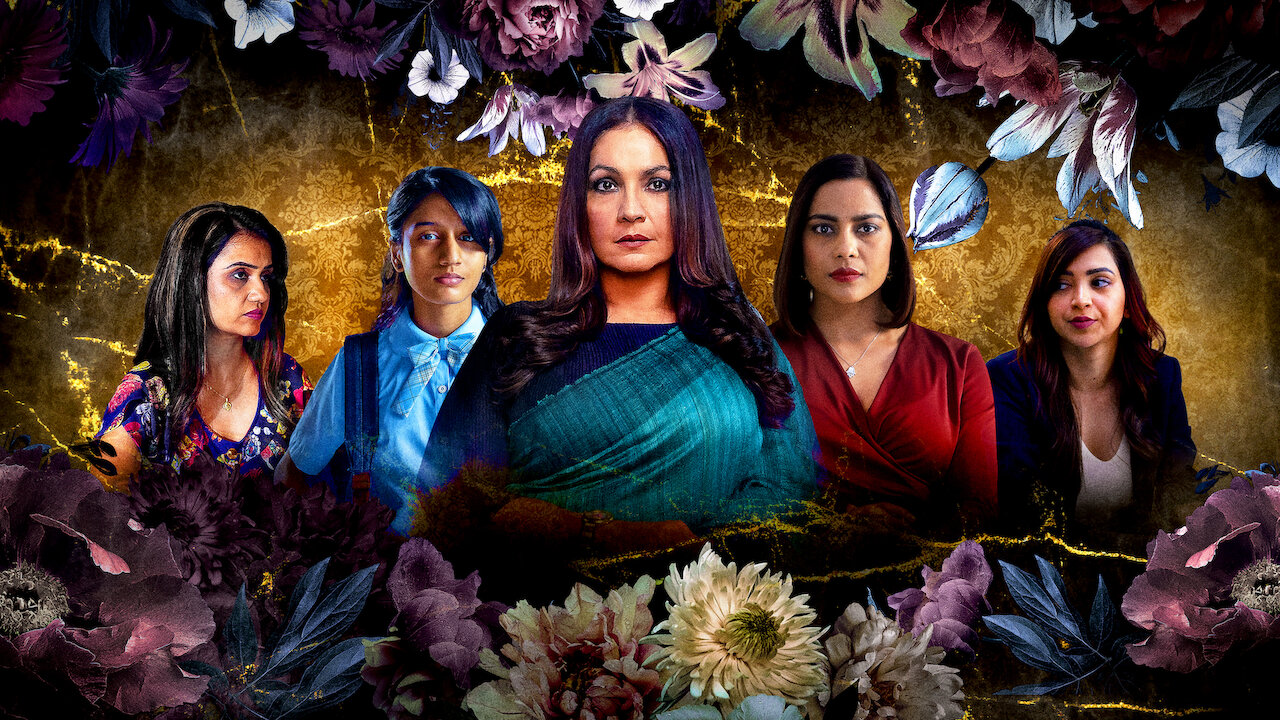 Next, the script of Bombay Begums, created by Alankrita Shrivastava has been a controversial Hindi web series on Netflix which is not a true story yet showcases the very life of people from day to day
that they face in the commercial to-do world where not everything is as glamorous as it seems from outside. The Bombay Begums IMDb rating stands as 4.9/10.
The first episode of Bombay Begums IMDb, individually, has offered a 5.0/10. The story revolved around five characters among which a woman struggling in the world of stardom where everyone is trying to pursue their dreams.
In this Best Indian web series of Netflix, we find a certain truth that people from other strata of the society choose to ignore or are rather deceived by the glamour of these corporate societies.
Bombay Begums with one power-packed season of six episodes navigates through the lives of five very ambitious women in modern-day Mumbai.
These women from varied fields and walks of life in Bombay Begums Netflix web series, scan through their even varied desires, dreams yet to be achieved, each of which is coupled with and spiced through their set of disappointments and failures that bow and drag them down before themselves and the society at large.
Woven into a single strand, these five stories and five women unite into one single plot and soul in their desires and disappointments that keep recurring throughout and hold them together, into whatever they are and whatever they will strive to be.
Released on the 8th of March, 2021, Bombay Begums not just highlights the triumphs of the contaminated society and the societal incarnations of the monstrous beings but also encapsulates
the five beautiful stories of the five beautiful women who emerge into not what is a victory but into being themselves.
As individuals and more importantly as gendered women, they are compelled to be lost in a world that only opens its monstrous mouth wide to engulf the feminine souls to the dreaded sphere of torture and violence that flames high to victory.
Bombay Begums Netflix series, being an Indian Drama, not just finds an altogether different sort of comfort and understanding with regards to the public but it also, surprisingly as well as evidently, finds a unique kind of relatability with the audiences.
A reality of their kind. The reality in their confrontation with the disappointments and the long stretch of dreams that follow along with. It is not just the stage of dreaming for the desired, the 'unattainable' as the society claims it to be but to 'attain' it all as well.
Sayan Ghosh of The Hindu claimed, "Director Alankrita Shrivastava's ability to navigate through various layers of suppressed anger and the emotional volatility of her characters make for a most engaging watch".
Delhi Crime: Know the story!
Moving on to Delhi Crime which was considered to be the Best Indian Web Series on Netflix released till then is because of its auto-activating story based on the Nirbhaya case, created by Richie Mehta.
Seldom a country is ever shocked by the heinous crimes that their species can commit when they are universally made of flesh and blood.
But this gang rape that took place in Delhi shook the entire country and the investigation was led by a woman police officer named DCP Vartika Chaturvedi who made it her mission to find out about the scavengers of this particular crime.
It has been unbelievably portrayed to the society by the cast starring Shefali Shah, Rasika Dugal, Rajesh Tailang who did an excellent task of portraying themselves in the best of their possibility showing us at best that how the worst lies in our society scaring us off our abilities of what might be considered of us as human beings.
This Hindi web series on Netflix has a vigorous passion for doing something right after what the monsters in the society unveil upon the common people.
Betaal: Enjoy the ecstatic horror…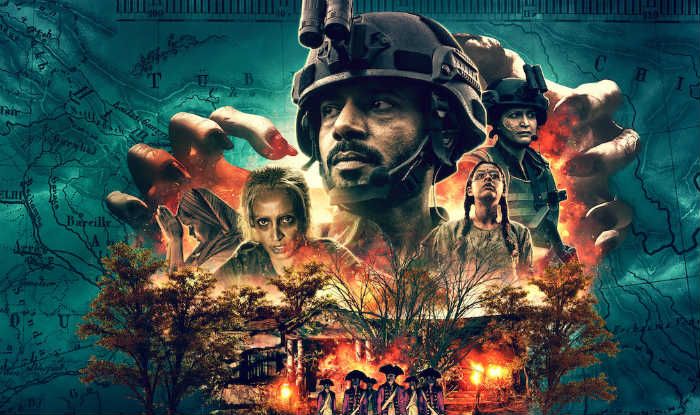 Following the list, yet another important Hindi Web series is Betaal. Starring Vineet Kumar Singh and Aahana Kumra in significant roles on Netflix, this series is thrilling.
Produced by Blumhouse Productions and Red Chilies Entertainment, the Betaal web series received appreciation for its spectacular performances and dynamic use of mythology and zombies.
The Betaal web series or more precisely, Betaal, a streaming television series, is an Indian-based zombie horror.
A remote village serves as the locale for the Betaal web series, more appropriately offering the battleground between the East India Company officer Lt. Col John Lynedoch, along with his battalion of the zombie redcoats from the Indian Rebellion of 1857, and the fictional CIPD force.
Terror and danger provide scope for the development of the plot and the thrill that follows, paves the path to either an unbelievable resolution or leaves the audience in a state of perplexity.
While comedies, tragedies, and romances might interest some, the others choose to be willingly baffled and dreaded by scenes and episodes of horror, myths, dread, and thrill. Thus, the Betaal web series serves as a perfect fit for those who remain perpetually inclined to such a genre.
The most striking feature of the series is its focus on the particularized genre. The sphere of horror and dread is an end and means in itself. Written and directed by Patrick Graham and co-directed by Nikhil Mahajan, the Betaal web series streaming on the platform of Netflix has become the second most thrilling collaboration between the production house and Netflix.
Netflix has provided this production with a series order that was declared on the 15th of June, 2019. Written and directed by Patrick Graham, it has been co-directed by Nikhil Mahajan and aptly co-written by Suhani Kunwar.
The casting has been done by Parag Mehta. Produced by Red Chilies Entertainment, the shooting schedule for the series was wrapped up by August 2019. Rahul Desai from the Film Companion stated that "Betaal, for much of its four episodes, is a brilliant homegrown spoof on the zombie-folk horror genre.
However, the Betaal web series failed to achieve an overall positive review in general due to its lack of proper editing and sufficient addition of thrill to the flow of the plot. In all, the reviews stand to be negative with several scopes for betterment.
Often, the concluding scenes offer nothing at all and the audience are left dumbstruck with a question that haunts them all through. The zombies are utterly useless, spending their time knocking on closed doors and being butter-fingered flesh eaters."
Mismatched: To know more, scroll down!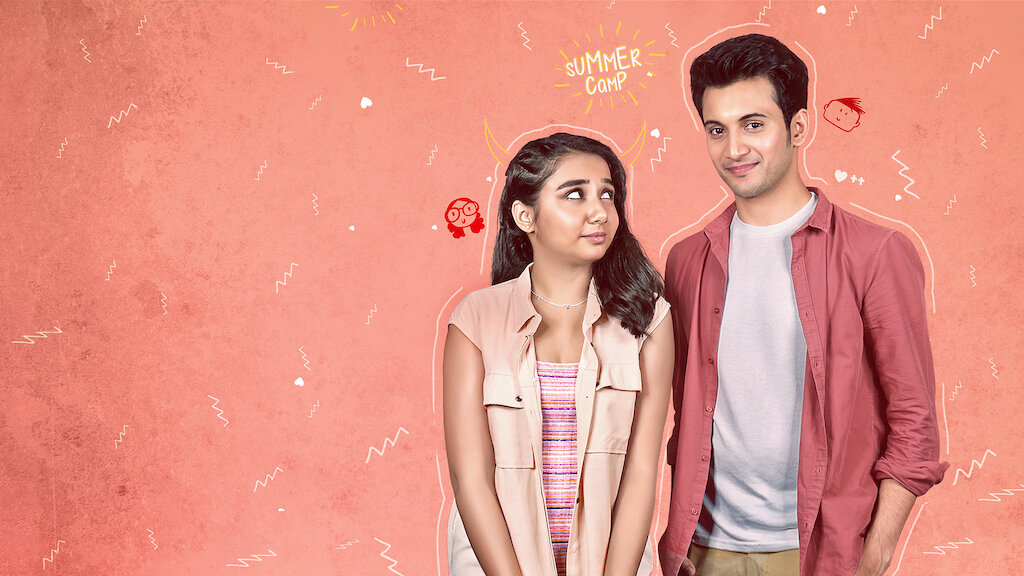 After all this, there is another Hindi web series on Netflix known as Mismatched which is from a different genre from the other three that we have discussed before as it is a fictional romantic web series but not without its challenges.
It is an adaptation from Sandhya Manon's bestselling author of "When Dimple met Rishi.
" It is nothing as brainstorming as the other crime genre in Netflix web series list Hindi yet a heart-warming and quite often noticed high school teenage drama that most of us go through.
It revolves around the typical shortcomings that we face as teenagers because we all want to prove something to our fellow mates starting right from our lifestyle to the capabilities of our brain and we are not just considered with ourselves because no matter what
we do it is back at home that some of the guardians do not help but make us feel how incompetent we are in this society because of our beauty because of superstitious beliefs when on the other side people encourage their children to fulfill the dreams of their parents and so many other issues that concern them in their specific strata of the society.
This web series on Netflix got close to the heart of various sections of the society as it is a mind relaxing drama web series and also something that makes people nostalgic after going through a mundane routine. Thus, making this Hindi web series on Netflix among one of the Best Indian Web Series on Netflix.
Why do we love watching Jamtara?
Significantly, another highly acclaimed Hindi web series on Netflix is Jamtara, created by Soumendra Padhi which was written by Trishant Srivastava.
It is a fictionalized true story based on the incidents that were taking place in the village of Jamtara where a portion of the youth decided to run a practice of phishing scam to fulfill their purposes.
Out of all the heinous crimes that we hear about, phishing is something we often don't come across but it is a method where one deceives the other to perceive their personal information.
The Netflix web series list Hindi made a hype because of the fraudulent cases they committed being dropouts from school in a village and on top of that sitting back at home just committing a crime by
bringing in information from none other than the elite society that made the cases so troubling as it also later involved some politician who is as corrupt as it is in the society by giving false hopes to
people was not happy enough that he further wanted a share of this job which was finally investigated by a police officer to know or have an idea as to how such young group out kids from a
village could be able to contact and fabricate their system in getting their hands in the elite section of the society and bring them under speculation.
This Hindi web series on Netflix not only made all those people who are overconfident of their power in the society warned of how vulnerable their resources can be in the hands of wrong people but also made the country so attached to media these days aware of phishing.
The plot of this crime drama has been seen to seamlessly disseminate information in their intricate handlings with not just one crime but also that connect them to other cartels as they are both powerful and vulnerable in their position.
"SHE": Emancipating women
The Netflix web series list Hindi brought in a new Indian crime drama in 2020 named, SHE, written by Imitiaz Ali and Divya Johri and directed by Arif Ali and Avinash Das.
The plot of this drama centered on a woman who was a simple constable in a police station with a drunk husband that she was trying to get off her batch by divorcing him as also her mother was not keeping healthy and she being the only earning member goes under the practice of a certain task as an undercover while in the journey she empowers herself to her true potential.
It is often found that no matter how much we educate ourselves in this world still certain faction of the society has a stereotypical belief about how any gender or sex is to behave in society.
Saying that it is more evident in cases of girls and women who are subdued by the patriarchy and still wish to someday succeed and move in this world on their own and more so the women who are forced to earn their living for better or for worse in their situations.
Similarly, here the woman SHE while trying to save herself from all brutalities of her shelter also manages to discover her worth by becoming an undercover agent in a city like Mumbai where almost every corner has a secret door to the dark world.
She proves herself worthy of what she deserves and gets on her path of duty. It shows how a woman's body can be well controlled in every surrounding amongst all the objectification and body shaming they go through to unveil society's garbage
Quick Link:
Thus, the Hindi web series on Netflix that all got listed for the best web series on Netflix does not poke around the same spot but is rather fragmented into various sections of the society
disseminating all feelings and threats that surround us in our day-to-day lives making us believe in something that is not true or sometimes just too good to be true.
It not only shares its concerns with society but helps us to navigate through the roads seamlessly by the engulfing acts of our actors who despite the crucial exposure to the brutality of human intentions do their best to enlighten us with facts.