Your favorite reality shows Dance Deewane season 3 is coming on air on 27th February 2021, And I know you might have questions like When did dance deewane season 3 start? Who win the dance deewane 2021?
This reality show helps rejuvenate those faint snippets of our past, the images of reliving our passion. It gives immense joy to watch people taking a step ahead in fulfilling their passion for dance.
Dance has never been merely the movement of hands and legs to produce something fun to watch. It is a lot beyond for several people- dance as their religion, dance as a means to gain an identity, dance as a medium to prove themselves, and dance as their life.
Hence, dance is never just 'dancing'. How this form of expression can be a life-changing force for numerous people from varied age groups is what Dance Dewaane Season 3 places before their audience.
About Dance Dance Deewane Season 3
Dance Deewane Season 3, signifying the Dance Lovers or the public crazy for dance, is an Indian dance reality show that streams on Colors TV.
With the presence of multiple dance forms by various performers, this reality show is loved and watched by the audience at large. This show features various talented dancers, showcasing solo to duo performances, as well as, dance groups of multiple dance forms and styles.
Each contestant or group of contestants compete for an enormously precious prize, the winner who gets to own it. The wide range and variety of talent on this dance platform perplex the whole gamut of the audience.
The previous season of Dance Deewane aired from 15 June 2019 to 28 September 2019. Thereafter, on 27 February 2021, Dance Deewane Season 3 was aired on Colours TV, hosted by Raghav Juyal initially and then, followed and continuing by the couple, Bharti Singh and Haarsh Limbachiyaa.
Truly, it is perfect comic timings and commendable work by the hosts that keep the level of the show high and the ecstatic beauty of the ambiance and performances, worth watching.
Judged by the charming Madhuri Dixit and the extremely talented choreographers, Dharmesh Yelande and Tushar Kalia, the show maintains the authenticity of the performances.
This is because their feedback on all the performances is properly judged and analyzed. They do not hesitate to criticize the performers when they underperform and do not fail to recognize their efforts when they win the hearts of everyone present on the set through their outstanding performances.
Why do we love Dance Deewane Season 3?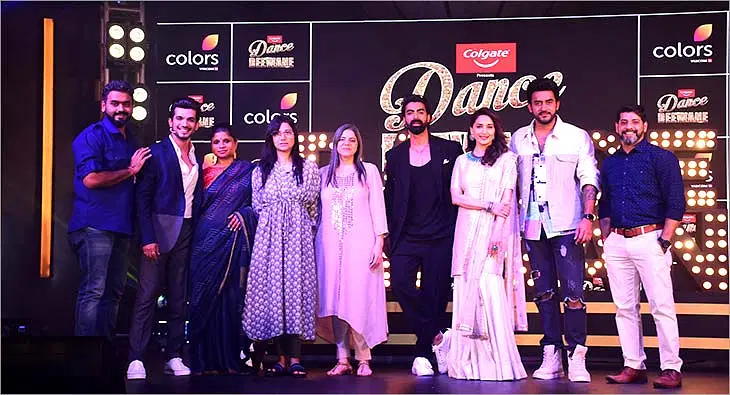 The most fascinating fact about this reality show is that it provides a fair opportunity to everyone who aspires to either achieve a career at the dance or to those who have throughout their life longed for an opportunity to offer a platform to their passion but has never really been successful.
Dance Deewane Season 3 includes contestants from three respective generations:
The first-generation category- This category of dancers is the kids. With a renewed sense of concepts, movements, and expressions, this category of performers dances in a way that always meets the peak expectations of the judges.
Clubbed with extraordinary dance forms and concepts, their performances perplex the audience and judges in their abilities to produce more and more, new and renewed.
The second-generation category- This group of performers includes the young contestants, the youth.
Mostly studying, married, or working, they have set themselves free from the stereotypical notions and offered a golden chance to what they desire and have desired for a long time but never been able to fulfill owing to pressures emerging from work, duties, or roles assigned to them.
With an unnerving urge to do the impossible and the new, this group of dancers presents the unique and the authentic.
The third-generation category- The seniors fall into this category of performers. 'Old' as they are called and already aged, this group proves how they are not 'old' after all. Their dance style, capability, and hard work break the stereotypes and considerations of their age.
With their unique dance forms and attitude to never give up, they do not set their age as an excuse to not achieve the desired. Determined and talented, they choose to move forward with their passions and gift a chance to themselves.
Dance Deewane Season 3 Top 10 Contestants
Pallavi Tolye

Aman Kumar Raj

Gunjan Sinha

Arundhati Garnaik

Piyush Gurbhele

Saddam Sheikh

Soochana Chorrge

Sohail Khan
Dance Deewane Season 3 Eliminated Contestants
Creative Dance Crew

Uday Singh

Presha Shah

Sahil and Anjali

Papai-Antara

Jamna

Panvelkars

Yogesh Asawale

Ajay- Shilpa Phalke

Somansh Dangwal
Also, Read
unak Tunak Tun Lyrics English – Tunak Tunak Tun Lyrics
Who wins the dance deewane 2021?
Season 3 of Dance Deewane is currently at the top ten stages, and it's difficult to pick a winner because all of the contestants are doing well and competing fiercely.
The winner of Dance Deewane 3 is predicted to be Mumbai's Arundhati Garnaik. She is a talented dancer who impressed the judges and earned a spot among the top competitors. Despite suffering from a spine injury, she was able to reach the top because of her passion for dance.
During the show's Grand Premiere, Remo D Souza appeared as a guest judge, praising Arundhati's unique dancing abilities and promising to cast her in his future dance production.
Arundhati's outstanding performance prompted Madhuri Dixit, the star dancer, to whistle for her. Madhuri also mentioned that dance is in Arundhati's blood, and she gave a magnificent performance.
TusharKalia, a celebrity judge on the show, appreciated Arundhati's dancing abilities and danced on "AngLaga De."
In Dance India Dance Season 4, Arundhati was one among the top six contestants. She had to quit the performance owing to a catastrophic spinal cord injury she sustained while rehearsing.
Arundhati is a top performer who has wowed everyone with her incredible dance abilities; we feel she will be crowned Dance Deewane Season 3 winner.
Continue to vote for your favourite contenders to help them win the competition.
A Special Moment at Dance Deewane Season 3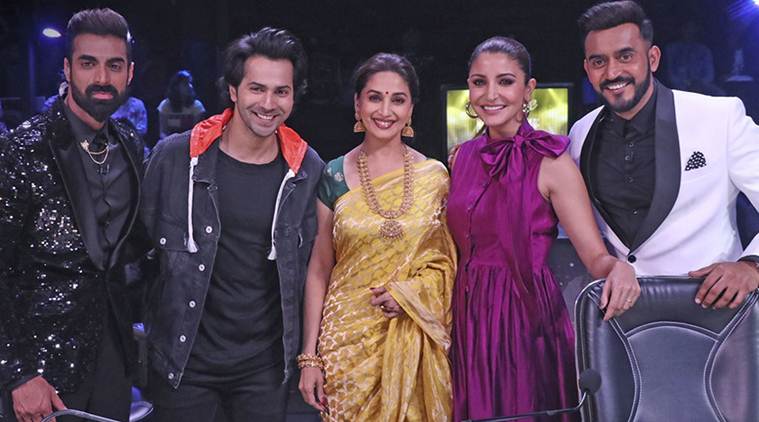 At Dance Deewane Season 3, especially, at the 'love special' episode of this dance reality show, judge Madhuri Dixit and Tushar Kalia grew extremely emotional on watching a particular dance performance.
This performance concerning the relationship of love, care, and trust between a beggar and his dog gets the judges wiping tears off their eyes.
Not only this, this beautifully inspiring and sensitive performance by Rupesh Soni and Saddam Sheikh reached out far and wide to the audiences. Even Bharti was found with tears in her eyes on watching this heart-whelming dance performance by the duo.
Indeed, dance is not just restricted to the sphere of only 'dancing' but expressing as well. This form of art is unique in the sense that it offers the scope to express the real, the original, and the felt.
Dance reality shows and particularly, Dance Deewane Season 3, presents episodes and performances by the contestants who dance not only for the sake of winning a prize and gaining fame and a name, but simultaneously, express either their real-life incidents or snippets of general lives that are life-changing and inspiring.
Do not go about the 5.8/10 rating on IMDB. Give yourself and your minds a chance to explore the new beautiful through a medium of art of expression, through Dance.