Bombay Begums: What is so inspiring and so life-changing about this series? Let's discover together!
Bombay Begums is an Indian drama streaming web series for Netflix that captures the life and every bit that enwraps this gyre of the existence of a woman.
Written and directed by Alankrita Shrivastava and Bornila Chatterjee and co-written by Iti Agarwal, the Bombay Begums Netflix series is produced by the Los Angeles-based Chernin Entertainment and Endemol Shine Group.
Bombay Begums has been narrated by Aadhya Anand and composed by Anand Bhasker, along with the theme music composed by Sunny Dutta.
Overall, the entire composition upholds the combination of both an outrage and valuable lesson to offer to not just every woman and man in particular, but a message that is united in its outlook and idea to be rendered to the society in entirety as well.
Bombay Begums with one power-packed season of six episodes navigates through the lives of five very ambitious women in modern-day Mumbai.
These women from varied fields and walks of life in Bombay Begums Netflix web series, scan through their even varied desires, dreams yet to be achieved, each of which is coupled with and spiced through their individual set of disappointments and failures that bow and drag them down before themselves and the society at large.
As individuals and more importantly as gendered women, they are compelled to be lost in a world that only opens its monstrous mouth wide to only engulf the feminine souls to the dreaded sphere of torture and violence that flames high to victory.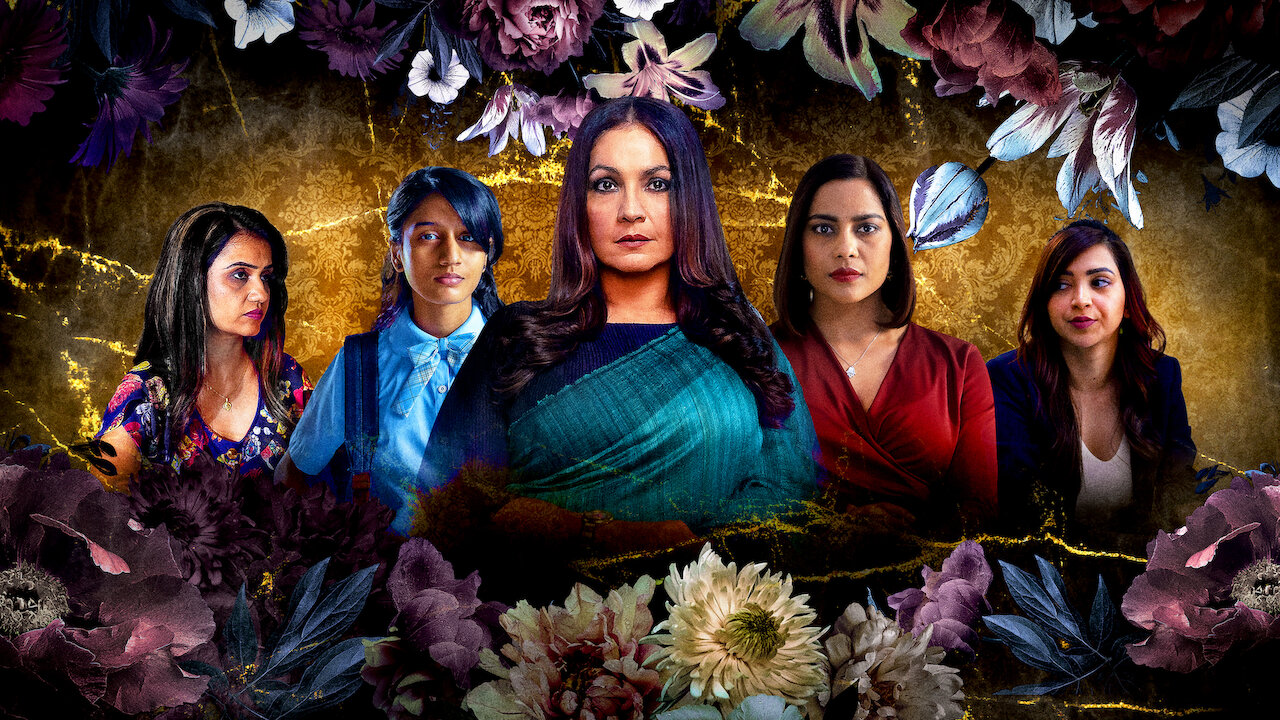 Released on the 8th of March, 2021, Bombay Begums not just highlights the triumphs of the contaminated society and the societal incarnations of the monstrous beings but also encapsulates the five beautiful stories of the five beautiful women who emerge into not what is a victory but into being themselves.
Woven into a single strand, these five stories and five women unite into one single plot and soul in their desires and disappointments that keep recurring throughout and hold them together, into whatever they are and whatever they will strive to be.
Bombay Begums Netflix series, being an Indian Drama, not just finds an altogether different sort of comfort and understanding with regards to the public but it also, surprisingly as well as evidently, finds a unique kind of relatability with the audiences.
A reality of their own kind. The reality in their confrontation with the disappointments and the long stretch of dreams that follow along with.
It is not just the stage of dreaming for the desired, the 'unattainable' as the society claims it to be but to 'attain' it all as well.
The Cast of Bombay Begums Review:
The main cast of Bombay Begums Netflix:-
Pooja Bhatt as Rani Irani, CEO of Royal Bank of Bombay
Shahana Goswami as Fatima Warsi
Amruta Subhash as Lily
Plabita Borthakur as Ayesha
Aadhya Anand as Shai
The secondary cast of Bombay Begums:
Manish Choudhary as Deepak Sanghvi
Rahul Bose as Mahesh Rao
Imaad Shah as Ron
Vivek Gomber as Arijai, Fatima's husband
Danish Husain as Naushad Irani, Rani's husband
Nauheed Cyrusi as Piya
Vivek Tandon as Cyrus Dastur
Deepak Soni as raj Parkar
Episodes of Bombay Begums Netflix:
Each episode in Bombay Begums has been titled to suit the content and all that goes on with every step of the life of the women depicted: –
Episode 1-
This episode has been titled 'Woman who run like the Wolves'. Directed and written both by Alankrita Shrivastava, the original release date stands as 8th March 2021. In this episode, the very Newly appointed bank CEO, Rani attempts to thwart a potential scandal. While on the other end, a promotional offer has Fatima torn, while, Ayesha attempts to forge ahead after committing a fault.
Episode 2-
Titled as 'Love', this episode has been directed and written by Alankrita Shrivastava and co-written by Iti Agarwal. Released on the 8th of March, 2021, the episode focuses on how helping Lily towards her goals, Ayesha appears to come to terms with her own unspoken desires. Rani and Fatima clash over the business while in the process, surfing through their deeper demons.
Episode 3-
This episode has been named 'The Colour Purple. Directed and written by Bornila Chatterjee and co-written by Alankrita Shrivastava, this episode has been originally released on the 8th of March, 2021. This episode yet again reveals another strand of the entire story- new layers of Rani's complicated marriage are brought to light. On the other end, Fatima juggles tough personal and professional decisions and issues while Ayesha's home hunting takes a detour.
Episode 4-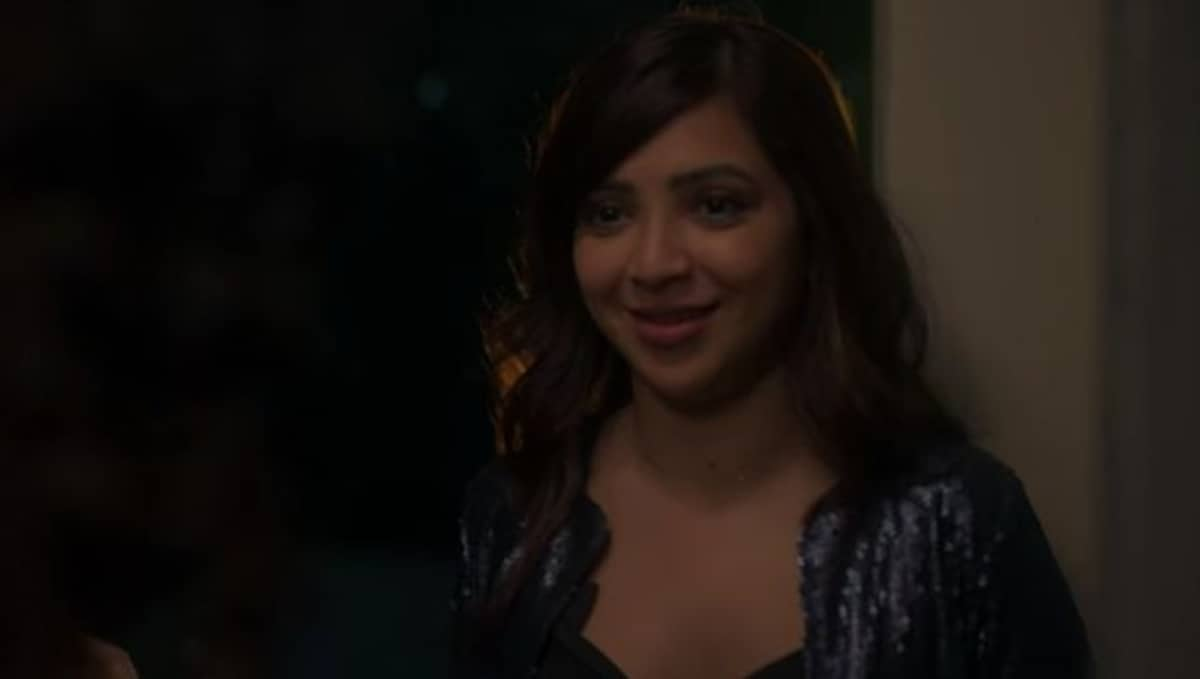 Titled as 'The Bell Jar', this episode centers around the incident after how an unwanted advance, Ayesha is conflicted about the next steps. A leaked video positions Rani in a terrible state of crisis. An enemy blocks Lily from starting her factory and puts her in grave trouble. Directed and written by Bornila Chatterjee and co-written by Alankrita Shrivastava, this episode was also originally released on the 8th of March, 2021.
Episode 5-
This episode of Bombay Begums, released originally on the 8th of March, 2021, has been titled, "The Golden Notebook". Directed by Bornila Chaterjee and written by Iti Agarwal and Alankrita Shrivastava, this episode reveals yet another strand. Ayesha speaks her truth but is met with troubling reactions as an outcome of her honesty. A stifled Fatima continues to seek solace. Another setback disrupts Lily's brief respite and attempts, shattering her to the unknown.
Episode 6-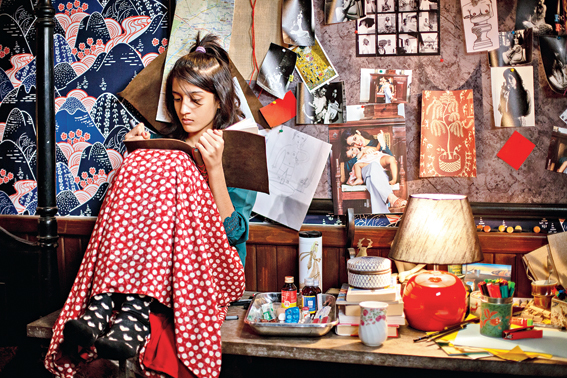 The final episode of Bombay Begums has been named 'A Room of One' Own' wherein Betrayals, confessions and shattered illusions propel Rani, Ayesha, Fatima, Lily, and Shai to assume hold and reins on their lives and make some big, life-changing decisions. Indeed, the room of each of the five women contains secrets that not just shatter them and their desires but build them into who they are and they would wish to be. Directed and written by Alankrita Shrivastava, the Bombay Begums Netflix ends on this very realistic and obvious note of the lives of all women.
Release of Bombay Begums:
Even before the declaration of the Bombay Begums Netflix Original on 3 March 2021, the first poster of the series was released by the team on 10 February 2021.
On 18 February 2021, the official trailer was revealed, and finally, on 8th March 2021, International Women's Day, Bombay Begums was out on Netflix.
Indeed, the right occasion and the appropriate day to celebrate the formation, creation, and development of this web series to inspire and at the same time, open a confrontation with reality to millions.
Quick Link:
Bombay Begums IMDb ratings and Critical Responses:
Sayan Ghosh of The Hindu claimed, "Director Alankrita Shrivastava's ability to navigate through various layers of suppressed anger and the emotional volatility of her characters make for a most engaging watch".
The Bombay Begums IMDb rating stands as 4.9/10. The first episode of Bombay Begums IMDb, individually, has offered a 5.0/10.
Shubhra Gupta of The Indian Express mentioned, "The most powerful element in Alankrita Srivastava's films is the recognition of women's desire, and how its absence can create permanent hollowness."