HBO's Euphoria is filled with performances and storylines worth multiple Emmys and has rightfully taken the world by storm. But some important issues have been raised by multiple watchers like, Is it correct to depict minors like that?
The Internet has called out the excessive and unnecessary nudity in the show and the over-sexualization of minors, especially Cassie. Should minors have been the foundation for a show like Euphoria or would it have been better to change the plot and have them be young adults in college?
Read on to find out how true is Euphoria in the portrayal of minors.
Real Age and Reel Age
The cast of Euphoria are in their late or mid-20s and are adults portraying minors. The scenes are consensual and appropriate for them but when you see them as minors, some of them can be seen as extremely illegal.
Unnecessary Nudity
The show is very liberal with nude scenes but the setting is what makes it uncomfortable. These characters are supposed to be minors and the scenes are leading to over-sexualization.
Cassie Speaks Out
Even Sydney Sweeney, the actress playing Cassie, has mentioned how she pushed against multiple topless scenes which she saw as unnecessary.
Oversexualisation
Some say the show is commenting on the over-sexualization of minors but, it can be seen as a misstep as it has led to further sexualization.
Dress Code Violation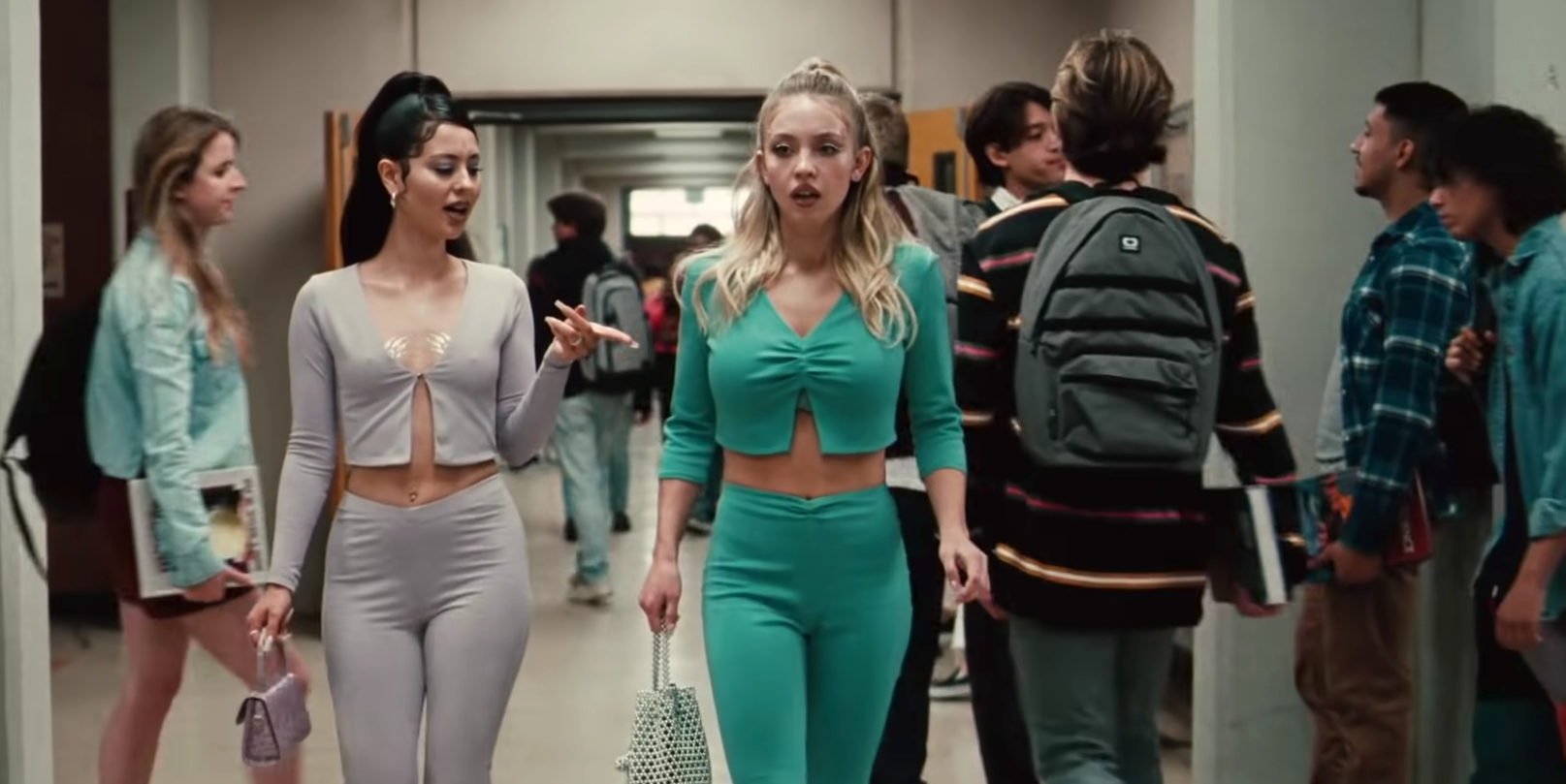 The way some of the characters dress can be termed provocative and not following USA dress codes. Maddy is played by an actress in her 30s, but her character is still a school-going minor.
Underage Drinking
The amount of underage drinking in Euphoria also raises eyebrows, in some cases, those playing adults even encourage minors into taking alcohol.
Would College be a better setting?
Many viewers have shared that they feel uncomfortable due to the overly sexual portrayal of minors and would have preferred for the show to be in a college setting.
A college setting would result in some major plot changes but would make the depiction age-appropriate. What are your views?
Images: Euphoria/HBO