Pune is a city brimming with the most beautiful and best Cafes. From cute and quaint Cafes to luxurious ones, the city has it all. Today, we've covered our favorite Cafes in and around the city of Pune. Here's a curated list, of the 8 best Cafe To Visit In Pune! especially for you and your loved ones we have compiled a list 
List Of Famous And Best Cafe To Visit In Pune In 2021
1. Café Kathaa
View this post on Instagram
Located in the heart of Pune, Café Kathaa is an awe-inspiring place with its beautiful decor and ambiance. Some of the must-try dishes include iced tea, exotic pizza, pasta, and different varieties of coffee. Being a book café it also offers some of the best books and novels to read. It's a perfect amalgamation of good food, ambiance, and vibes.
2. The Irani Café
View this post on Instagram
Bun Maska with Irani Chai is a breakfast staple at the Irani Café. Apart from this, you must try Kheema Ghotala, Cold Coffee, and Caramel Custard. The pretty ambiance is brought alive by people sitting and chatting just the way they do in a typical old-school Irani café. This modern version is a success and we definitely recommend it to you.
3. Waari Book Café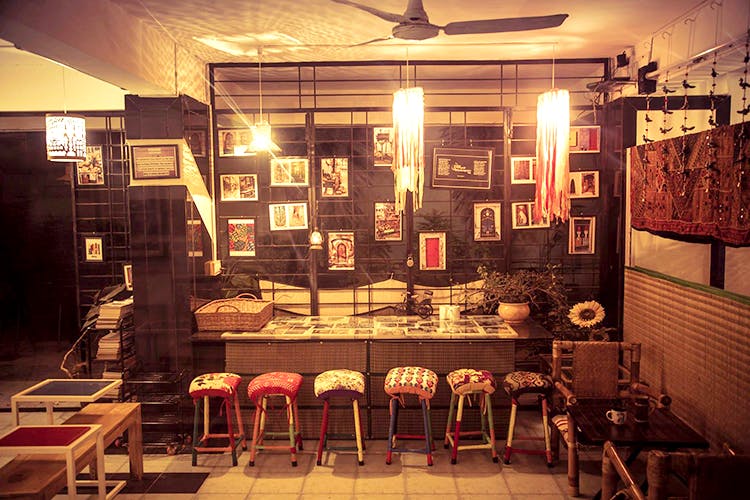 Image: LBB
Pune hosts some of the most beautiful book cafés. We believe that great literature paired with delicious food is a top favorite. Waari Book Café is popular for quick bites and its variants of coffee. Indeed, a cuppa coffee is essential while reading a special piece of literature.
4. Zen Café
View this post on Instagram
Classy and an ideal option for 'Work-from-café', Zen Café has various cuisines, including continental, Italian, amongst others. Hummus, Mocha Chocolate, Pizza, Pasta, and a lot more are served on elegant plates here. Ambiance and food accompanied by a joyful company make the experience worth it.
5. Chafa Café and Studio
View this post on Instagram
If you're looking for organic and healthy food, Chafa Café and Studio in Koregaon Park should be your go-to for food and snacks. The interiors are lovely and so is the service. Chafa Detox and Choco Avocado Smoothie are popular drinks. If you're a bowl fan, they also offer Smoothie bowls that are healthy and tasty.
6. Vohuman Café
We can't ever have enough culinary delights from Vohuman. This place is magical and an integral part of Pune's culinary heritage. The food is delicious and you'll feel hungry as soon as you enter. Well, on that note can we have some double egg cheese sandwiches, omelet, and Bun Maska? Let's hog.
7. Words and Sips Book Café
View this post on Instagram
Sip on a cold coffee as you read a thick book written by James Patterson. Immerse in the world of reading with a veg burger and fries from Words and Sips Book Café. It's a quaint and cozy café with comfortable seating. Remote working becomes easier from this cutesy place.
8. Café Goodluck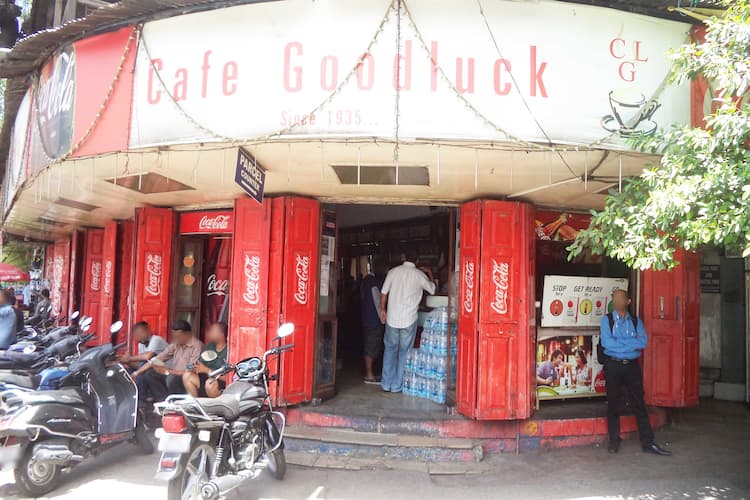 Café Goodluck is a nice place for a quick breakfast. Kheema, Chai, Bun Maska, and of course, Caramel Custard served here is set to win your heart. From elderly men to college-going students, this legendary café has all kinds of visitors. The Café has constantly focused on improving food quality while preserving tradition and heritage.
9. 11 East Street Café 
View this post on Instagram
London-style interior and decor, 11 East Street Café is the best Café for continental cuisine in Pune. Places with mesmerizing themes are rare and Pune hosts quite a few of them. Must-try delicacies include Fondue, Nachos, and Italian cuisine. To experience a royal European feel, visit and relish a dinner with friends or go on a date.
Also, read
8 Best Cafés to Visit after Lockdown in Mumbai
Cafés to Visit in Delhi After Lockdown: A Guide To Our Personal Favourites 
Which café will you visit after everything gets back to normal? Let us know in the comments section below.