This article will mention all Vivek Agnihotri movies you can watch if you like this filmmaker's work. 
Ever since the COVID-19 pandemic, south Indian movies have had newfound popularity amongst the Indian masses. After the theatres opened, these movies continued to pull audiences, whereas Bollywood struggled to even give an above-average movie, except for a few, one of them being The Kashmir Files. Directed by Vivek Agnihotri, The Kashmir Files struck a chord with the audiences and thus entered the 200 crore club, finishing the dry spell for Bollywood and paving the way for other movies to do the same. 
Spending more than seventeen years in Bollywood, Vivek Agnihotri is known for making offbeat movies deeply rooted in the struggles an individual or a community faces fighting against an authority figure to seek the truth and/or justice. Vivek Agnihotri movies consist of strong characters walking on a difficult path, seeking answers. 
Vivek Agnihotri Movies Over The Years
The Kashmir Files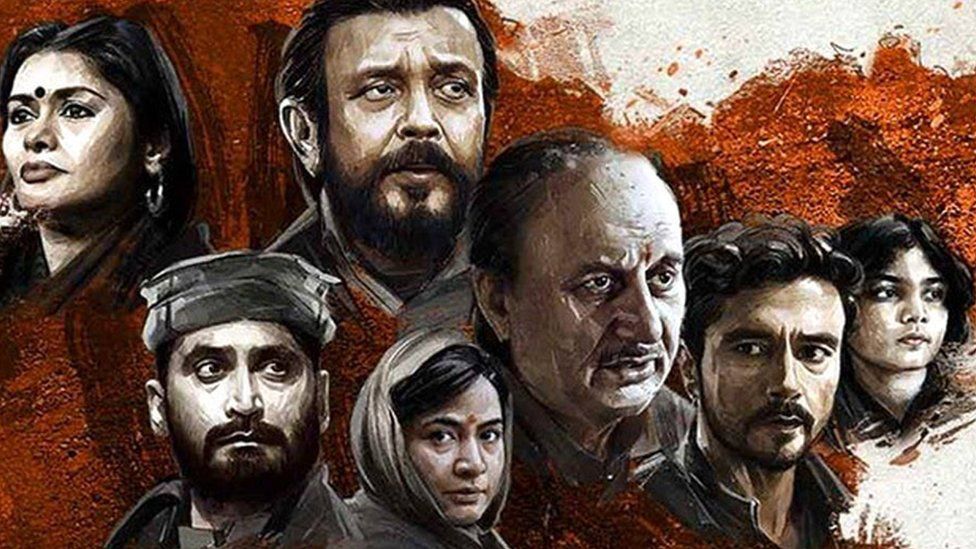 A movie that always is on any Vivek Agnihotri movies list is the 2022 drama about the 1990s exodus of Kashmiri Hindus. Following a non-linear narrative, the movie switches between 1989-90 and 2020. Acclaimed for its acting and cinematography, though the screenplay garnered mixed reviews, The Kashmir Files can be called one of the most profitable Vivek Agnihotri movies.
Made on a budget of around Rs. 15 crore – 25 crore, it has earned more than Rs. 340 crores worldwide and became the second highest-grossing Bollywood (Hindi) movie of the year. 
The Kashmir Files is Available on – ZEE5
The Tashkent Files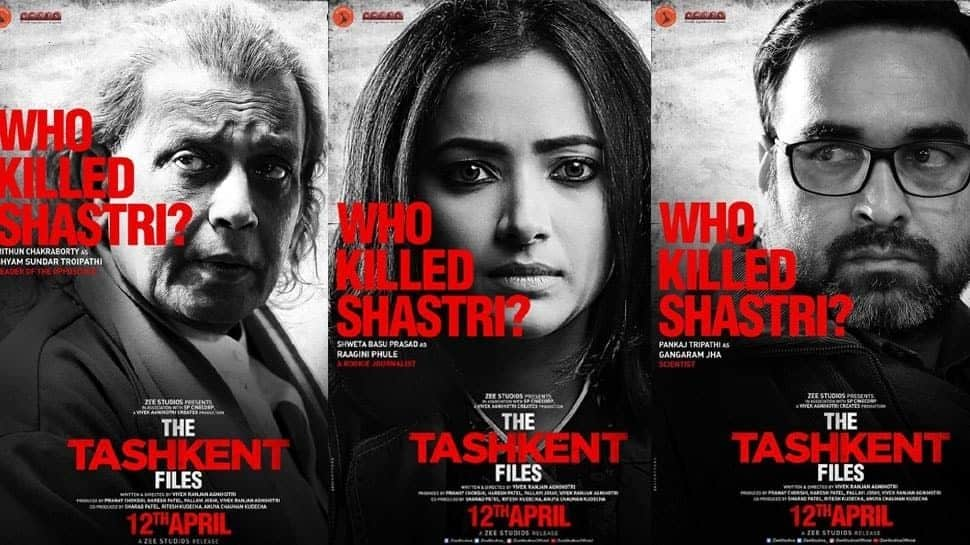 The predecessor (thematically) to The Kashmir Files was this 2019 thriller drama that revolves around the death of our former Prime Minister, Lal Bahadur Shastri. Raagini Phule, a young journalist, receives a clue about the mystery surrounding Shastri Ji's death, leading to the formation of a panel that investigates and debates to find the truth.
Starring veteran actors like Mithun Chakraborty, Naseeruddin Shah, Pallavi Joshi, Mandira Bedi, Vinay Pathak, and Pankaj Tripathi, it received widespread critical acclaim from critics and audiences alike and became a sleeper hit. It also has won two national awards.
The Tashkent Files is Available on – ZEE5
Chocolate
Any Vivek Agnihotri movies list must include the movie through which he made his debut. Chocolate is a 2005 crime thriller movie that revolves around five Indians that are wrongfully arrested in London, and two of them are implicated in a bomb blast, where an Indian lawyer is assigned to bail them out.
A remake of the superhit The Usual Suspects, the movie received mixed reviews. In contrast, the stellar cast of Irrfan, Tanushree Dutta, Anil Kapoor, Emraan Hashmi, Sunil Shetty, and Arshad Warsi received praise. 
Chocolate movie is available on – YouTube 
Dhan Dhana Dhan Goal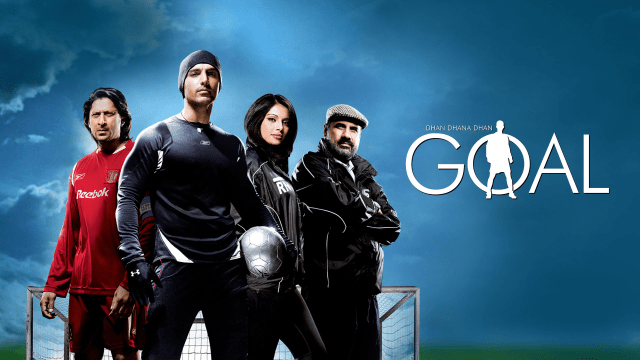 His next venture and the next Vivek Agnihotri movies on the list is this 2007 sports drama about the South Asian community living in the UK. The story is about a football team consisting of South Asian people and their struggles. Although fictional, it was inspired by the life of footballer Judan Ali, whose dream of entering English football was blocked by racism many times.
Starring John Abraham, Arshad Warsi, Bipasha Basu, Bomani Irani, and more, Dhan Dhana Dhan Goal premiered at the 2007 Cannes movie festival. Consisting of a hit music album, this movie beautifully depicts the problems faced by the South Asian community living in the United Kingdom. 
Dhan Dhana Dhan Goal is available on – Netflix 
Hate Story
A different movie from the rest of Vivek Agnihotri movies, Hate Story, is a 2012 Erotic thriller about a woman who is hell-bent on seeking revenge and fighting the man that betrayed her. What went on to become the first installment in the Hate Story series, it received much praise from the critics for its screenplay, acting, and direction and became a commercial success.
The movie stars Paoli Dam, Nikhil Dwivedi, Gulshan Devaiah, and more and is the first erotic thriller entrant in Vivek Agnihotri movies list.
Available on – MX Player 
Zid
Another erotic thriller in the Vivek Agnihotri movies list is the 2014 movie titled Zid. Starring Karanvir Sharma, Mannara Chopra, and Shraddha Das in the lead roles, it revolves around a crime reporter who gets embroiled in a murder case and is stalked by Maya, who has fallen head over heels in love with him.
The movie showcases obsession, power, remorse, and true love themes. Although it was criticized, gathered negative reviews from critics, and was a commercial failure, the album, composed by Shaarib-Toshi, was praised. 
Zid movie is available on – Jio Cinema
Buddha in a Traffic Jam
Another Vivek Agnihotri movies that deal with the themes of politics and struggles of a particular group of people, Buddha in a Traffic Jam, is a 2016 Political thriller that showcases the struggles faced by a management student, Vikram, who starts to face problems after starting a social media movement that highlights the predicament of the poor in India.
Because of its subject matter, it met with controversy, although it garnered praise and became a stepping stone in Vivek Agnihotri movie list that deals with controversial political issues.
Buddha in a Traffic Jam is available on – ZEE5
Junooniyat

A different movie from all other Vivek Agnihotri movies, Junooniyat is a romantic drama about a couple who want nothing but to be with each other. Suhani, played by Yami Gautam, goes against her father's wishes and elopes to marry Captain Jahan Bakshi, played by Pulkit Samrat until a misunderstanding creates havoc and changes the life of these two characters.
With hits such as Mujhko Barsaat Bana Lo, Nachenge Saari Raat, and the title track, the album is by far one of the best albums in any Vivek Agnihotri movies. 
Junooniyat is available on – Prime Video 
The Delhi Files
Releasing in 2024, the upcoming Vivek Agnihotri movies and the next entrant in the "The files" franchise is titled The Delhi Files. The movie would be seemingly centered around the 1984 Sikh riots. Vivek Agnihotri has not confirmed the plot and cast yet. Still, just like his previous movie, The Delhi Files has already started to be scrutinized by the public over its sensitive and controversial topic. 
What is your favorite Vivek Agnihotri movie? Do let us know in the comments!
For more such interesting content, follow us on Instagram and Facebook.
Also, read: