Do you mindlessly scroll through different platforms, choosing a show to watch or a podcast to listen to while eating food? And how many times do you scrap it all off after 15 minutes of searching and play the shows you have already seen for the zillionth time?
Don't worry, this article will tell you amazing podcasts by our stand-up comedians that will accompany your meal and brighten up your day!
The internet said so (TISS)
The original SnG gang came back in 2019 to create this quirky podcast where they talk about "Random, interesting, shocking facts, stats, trivia, and their personal stories." With apt information, spontaneous jokes, and deep knowledge this podcast is a breath of fresh air!
30 questions with Rohan Joshi
A group of amazing guests getting interviewed by the amazing Rohan Joshi, where they talk about their journey and mention their favorite movies and books etc. This well-rounded podcast will make you laugh out loud and leave a huge smile on your face.
Binge o'clock by Sahil Shah and Rohan Joshi
What happens when two super cinephiles make a podcast wherein they recommend movies and TV shows to other cinephiles?! That's exactly what Binge o'clock is!
Hilarious, nerdy, and super entertaining, this podcast will shower you with recommendations of movies/TV shows of your favorite genres and will make sure that you are addicted to it!
Unpopular opinions by Sahil Shah
Ever wondered that your opinions differ from others and you don't have a place to share them or a person who you can talk it out with? 'Unpopular Opinions' is the place to be! The Host (Sahil Shah) asks the audience for their unpopular opinions regarding a topic and invites popular celebrities to talk it off. What it assures is a ride full of hilarity and joy that will stay with you for a long time!
Wake up with Sorabh Pant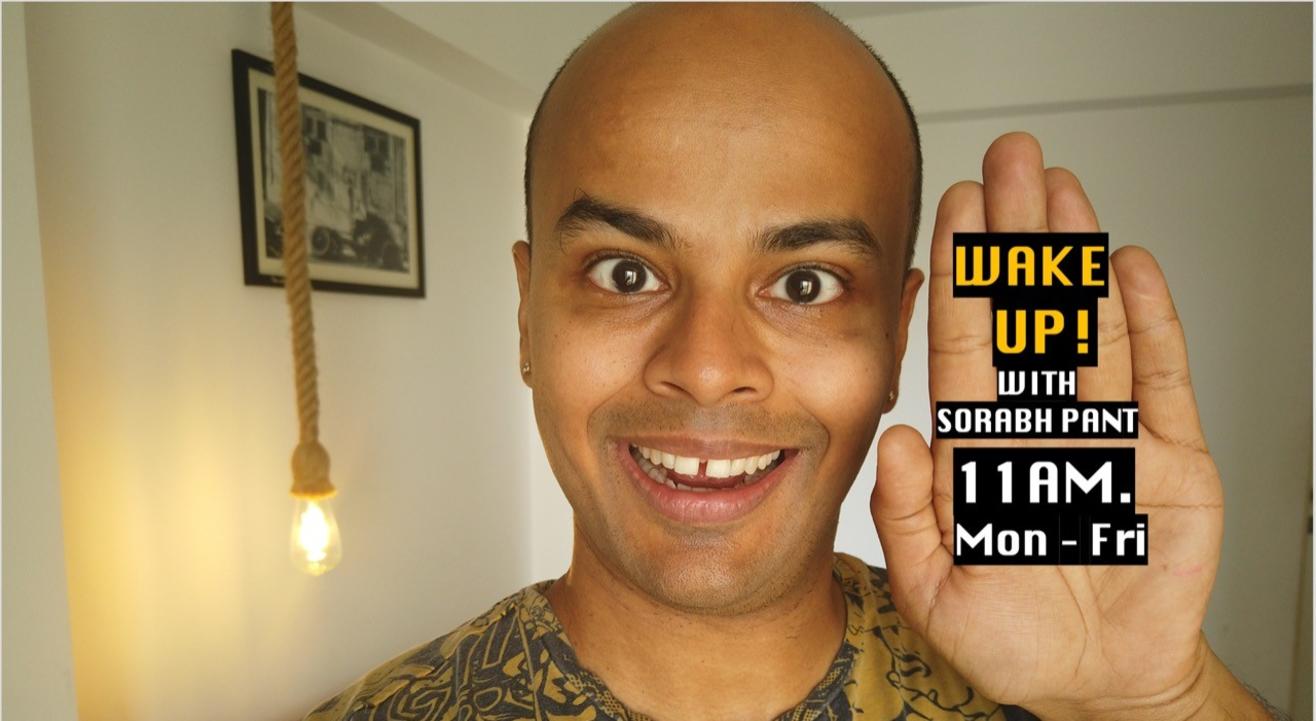 As said by Sorabh himself, this podcast revolves around "Cricket, comedy, history and a ton of nonsense". An episode wherein Sorabh discusses any of these topics with his guests will surely leave you in splits and ready for the next one. Wake up with Sorabh Pant is a ton of fun!
Random Musings by Kumar Varun
Moving a bit away from all the fun quizzes and reaction videos, Kumar Varun in Random Musings talks to a guest about life, the universe, and everything. A perfect podcast when you want to just listen to celebrities talking about general things that all of us go through at some point in our lives.
Simple Ken Podcast by Kenny Sebastian
Just like the host, Simple Ken Podcast by Kenny Sebastian is a really sweet and simple show about life. Covering topics like Self Doubt, Toxic Positivity, People-pleasing, etc. it has the potential to become your go-to podcast!
Journey of a joke by Abish Mathew
Switching his position from a performer to a listener, Abish takes the audience with them on a journey wherein he interviews stand-up comedians about how they came up with their most famous jokes and bits; A different experience for listeners as they get to know the efforts and ideologies that inspired their favorite comedians!
Honestly, neuroscience learning and clueless conversations by Tanmay Bhat
Financial management, the neuroscience behind simple yet complicated things, and absurd but funny conversations with his friends are all the topics that Tanmay covers in these podcasts. Explained simply, these podcasts will teach you everything that you should know about!
Let us know in the comments how you liked this post! And don't forget to mention your favorite podcasts as well.