With women telling their stories, we get to look at a more diverse, inclusive, and feminist perspective – even the regular things we forget to notice. However, it is unfortunate that we have only had a handful of women behind the lenses historically – no doubt they've either been under-represented or misrepresented in the movies for so long.
We have shortlisted 10 movies by some of the most talented women in film-making that left a mark in the industry.
Women Behind The Camera: 10 Timeless Movies
By Women Filmmakers
Parched – Leena Yadav
The story of four women from a rural society plagued with gender bias, inequality, patriarchal norms, and lack of education, parched is a window into a male-dominated world, where women are still second-grade citizens. The internalized misogyny and tiny negotiations with patriarchy are portrayed so poignantly that they'll give you goosebumps.
A child bride and her futile attempts for whatever freedom can be achieved, a sex worker who tries to reclaim sexuality in her own way, Survivors of domestic violence, and much more, this is a world where jargon like feminism, toxic masculinity, and equality hasn't reached yet. 
Parched has an ensemble cast starring Radhika Apte, Sumit Vyas, Riddhi Sen, and Tannistha Chatterjee and each one of them is spectacular to watch in their respective roles. If you're wondering, it's on Prime Video, and it's only 116 minutes long.
Margarita with a straw – Shonali Bose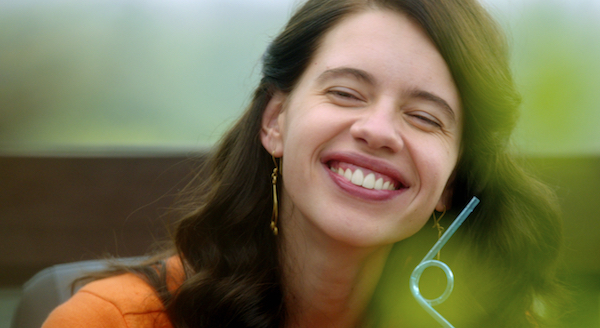 Margarita with a Straw is the story of a young girl – Laila and her journey of self-acceptance, love, and navigating in a world that isn't designed for people like her. Inspired by her own story and the life of Malini Chib, a disability rights activist and Bose's cousin, the movie showcases inclusivity and the crooked concept of normalcy. 
It isn't every day that we see movies with lead characters suffering from cerebral palsy, being bisexual, or both. The convincing roles Kalki Koechlin plays as Laila and Sayani Gupta as Khanum – a Blind girl of Bangladeshi-Pakistani descent – will leave you in awe as you laugh and cry with them. Amidst all the satirical, borderline insensitive, and often callously written characters from these communities, Margarita with a Straw is truly a breath of fresh air and of course, a must-watch.
A Death in the Gunj – Konkona Sen Sharma
Based on a short story by Mukul Sharma, A Death in the Gunj is a family drama and a mild thriller. A vacation goes wrong, and things turn dark quickly. Although there are no action sequences or jerky camera movements, the convincing acting and the stellar direction make it rather a gut-wrenching watch. It's the story of regular people, who are so meek and, well, nice, that we barely notice them and about little callous things that might turn into something grave in no time.
With a bunch of unexpected twists, this movie strikes the right chord. Vikrant Massey as "Shutu" is the character that will make you root for him, with his expressive eyes and aware movements. If you are looking for an engaging movie this weekend – this is probably it! 
Lipstick Under My Burkha – Alankrita Srivastava
While most of us might remember this movie from the controversies with the CBFC under its then-head Pahlaj Nihalani, who deemed the film as "profane and contagiously sexual", it is actually a powerful narrative of womanhood. 
The storyline of this movie is so close to home that it's almost impossible to ignore the characters' journey and their secret lives – where they search for some freedom. The four central characters are next-door people – an old lady known as Buaji, who owns a dilapidated mansion and is rediscovering a youthful passion through erotica, a woman who has to endure marital rape on a daily basis, who tries to earn a living behind her patriarchal husband's back, a college student wanting freedom to wear fashionable contemporary outfits, and a beautician exploring her sexuality in a world where its a taboo. Srivastava managed to spark some really important conversations through this one at the time.
English Vinglish – Gauri Shinde
Shashi is a middle-aged homemaker who runs a small business of her own, and struggles with English. This 2012 movie focuses on the problems not unknown to many of our own mothers and grandmothers, and the unnecessary hierarchical importance attached to the English language. A heartwarming tale in itself, Shashi's story is relatable to the feelings of inadequacy in one's own environment, alienized by family members, and being ridiculed for one's shortcomings, and eventually of self-love and acceptance. The story beautifully portrays two different worlds – the one Shashi has grown up in, and the one she sets out to explore. If you're in for a wholesome journey, English Vinglish is easily the perfect pick.
Irudhi Suttru – Sudha Kongara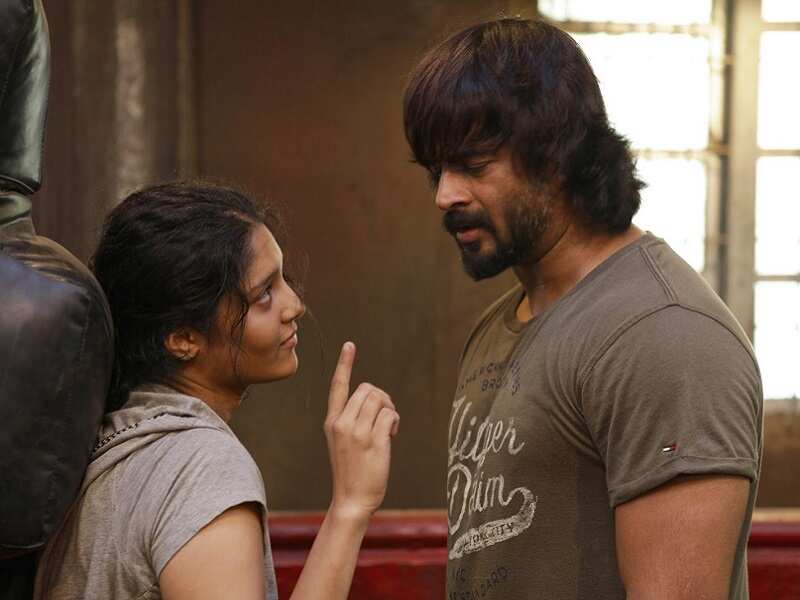 A sports drama film featuring an amateur boxer, Madhi, and a passionate but unique-in-his-ways coach. This movie is a mix of stereotypes associated with women's sports, the logistical problems that come along, and the background of some of these women. Being made in Tamil and Hindi (Saala Khadoos), this movie has won multiple awards – including the Best Director award for the year. 
Irudhi Suttru represents a manifold struggle – following one's passion, breaking free of social barriers and gender norms, and financial crises faced by many sportspeople in the country who aren't financially affluent yet. The road to reaching one's dream is steep and definitely comes with obstacles and a bunch of heartbreaks. If you liked Chak de India and Mary Kom, you're gonna love this one as well!
Soorarai Pottru – Sudha Kongara

A 2020 Tamil movie based on the founder of a low-cost Indian airline – Simplifly Deccan – G.R. Gopinath. Starring Suriya and Aparna, this is a poignant tale of a man whose dream is to start an affordable airline. The journey of course is filled with road bumps and is an engaging watch. Suriya is spectacular to watch as always and makes you root for his struggles, conflicts, and resolutions. 
With a great storyline, attention to detail, and some amazing acting, has bagged multiple awards including a national award for best actor by Suriya in the same year. It is a heartfelt story that would be a perfect watch for anyone who's into the genre. 
Sati – Aparna Sen
This 1989 movie by Aparna Sen is a moving take on women's social condition in 19th-century Bengal. The lead character is named after a Hindu deity – Uma. However, with a terrible horoscope – her fate is sealed – she is to become a young widow, and hence a sati. The lead is beautifully named after the reincarnation of Lord Shiva's consort. 
A take on regressive and frankly disturbing social norms that deprives women of basic rights, absurd practices, and the literally silent suffering of Uma, Sati is a heartbreaking tale. Aparna Sen, the first female director to explore gender issues and feminist perspectives in Bengali Cinema tells a wonderful story that perfectly captures the essence of the time. 
Bulbbul – Anvita Dutt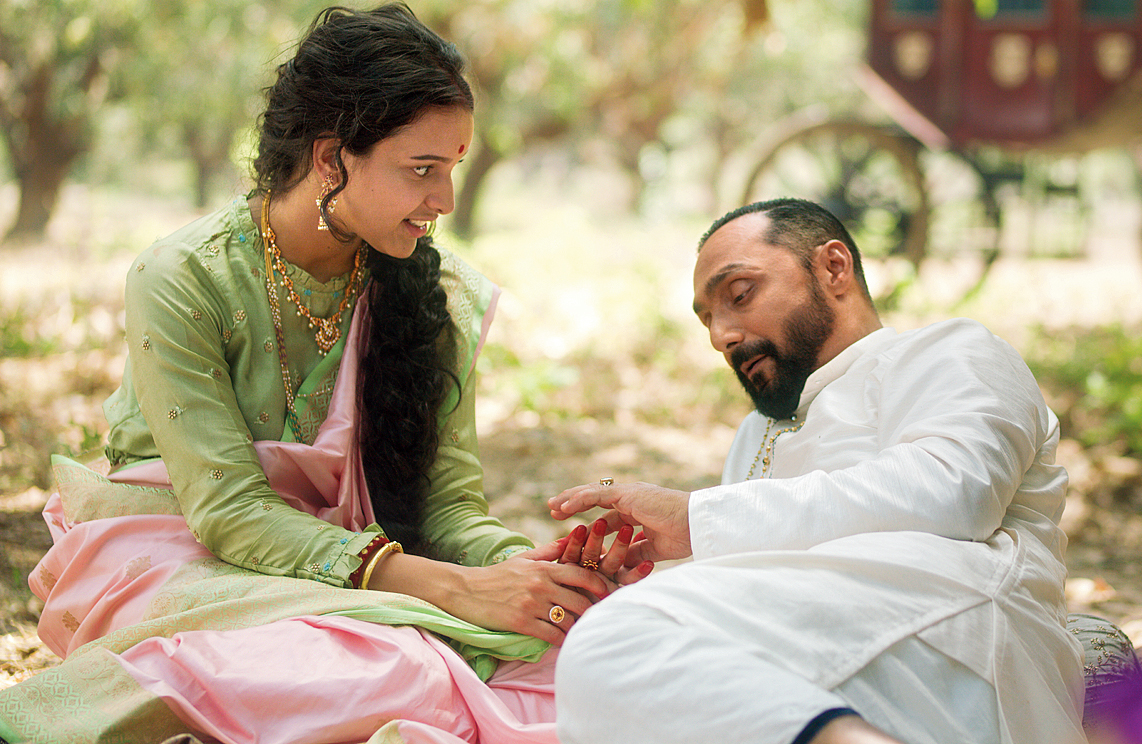 A supernatural thriller, swaying between magical realism and fantasy, is not a story of an ordinary Chudhail. It explores the traditional lores of these paranormal creatures and somewhere, in picturesque frames, blends it with the real world. The character arcs in this movie are just so well put, with Dr. Sudip being an absolute gem amidst all the patriarchy and oppression. 
The movie goes on to explore rather disturbing themes like child marriage, domestic violence, and sexual assault. The well-defined gender roles, purdah, and how women often carve their paths to just survive in a man's world are the crux of the story. The mystique color palette and the internal journeys of the characters would leave you in awe by the end of the movie!
Firaaq – Nandita Das
Set in the immediate aftermath of the 2002 Gujarat Violence, this movie explores the lives and internal dilemmas of different people. It has won multiple awards including two National Film Awards. The story features different people during this tumultuous time – victims, silent observers, and some perpetrators. The dialogue and some of the frames would send chills down your spine. Nandita Das and her poignant representation of how violence begets violence are enough for you to feel the emotions the characters are going through.
With an ensemble cast including the veteran Nasiruddin Shah, Deepti Naval, Paresh Rawal, and Nawazuddin Siddiqui, Firaaq is as relevant as it was in 2008.