It's been 14 years since the release of Jaane Tu..Ya Jaane Na, but the movie and its music have still not changed even a bit. Directed by Abbas Tyrewala, Jaane Tu.. Ya Jaane Na was a blockbuster movie that portrayed the story of four friends, their dynamic relationship, and a little bit cliche climax at the airport.
This Indian rom-com showcases the actual millennial lifestyle and their relationships, be it a failed relationship or a sibling's bond. While discussing this movie, one can never miss talking about the crazy college gang. The story still remains relatable to date. 
In a typical airport setting, a group of friends is waiting to welcome their college friends. Jignesh believes that his prospective girlfriend must listen to the adage romantic story of Jai Singh Rathore and Aditi Wadia. The plot describes an overture of a friend's group obsessed with the retro songs, 'Jaane Tu..Ya Jaane Na' from the 70's movie 'Aa Gale Lag Jaa.' 
This atypical Bollywood movie taught us a couple of lessons, making it one of our dearest films. 
Life Goals Ft. Jaane Tu..Ya Jaane Na
The sibling's relationship is ambivalent, yet pure
Relationships are complicated and unpredictable; the same can be experienced through Aditi and her brother's bond. Amit touched our hearts when he told Aditi, "We were friends earlier till you found new ones." Although a brother and sister's relationship is sensitive, they are the ones who can not survive without teasing each other. 
The movie portrays the perfect sibling relationship. No matter how dynamic their relationship was, Amit stood up for Aditi when her fiancé tried to misbehave. 
Everyone requires space
Be it your friends or your family, everyone needs space. Jay strives to take his girl on a date and plans to go for a movie. However, Aditi takes the entire group to the same movie and gets furious with Jay for not sitting with them. Although they are your best friend, that doesn't mean you need to be together all the time. One should respect the other's space. 
Break the stereotypes
The characters of both protagonists are portrayed in such a way that defies the stereotypes. Unlike other movies, Jaane Tu..Ya Jaane Na doesn't portray the female lead as submissive, sensitive, and shy. Instead, Aditi is rebellious and loud and is not afraid to kick off someone who tries to shame her. 
On the other hand, even being a Rajput, Jay doesn't possess even a single cliched trait of a macho man. Remember the fight between Aditi and the college bully, where Jai steps in to save his friend? Rather than entering into a physical fight, Jai uses his brain, not the force to calm the fight. 
A perfect family is an amalgamation of imperfections
Be it a single mother raising the entire family or a couple; each family has its own combination of perfections and imperfections. Aditi's parents, Pumpkin and Peachy, are indeed one of the most relaxed Bollywood parents. Jai's mother, Savitri, has a chilled personality. Both Aditi and Jai's parents support their children's romantic life. The bond Jai and Aditi share with each other's parents is pleasing. Remember the scene when Pumpkin, Aditi's father, scolds Amit for fighting in front of the guest while pointing at Jai, and Jai turns around thinking, 'kaun sa mehmaan?' 
Face your bullies fiercely
Aditi is the paragon of a strong female character who doesn't surrender to bullies. When the trusty's son calls Jay a 'coward' in the canteen, she confronts him and doesn't refrain from hitting him. 
A single parent can even raise a flawless child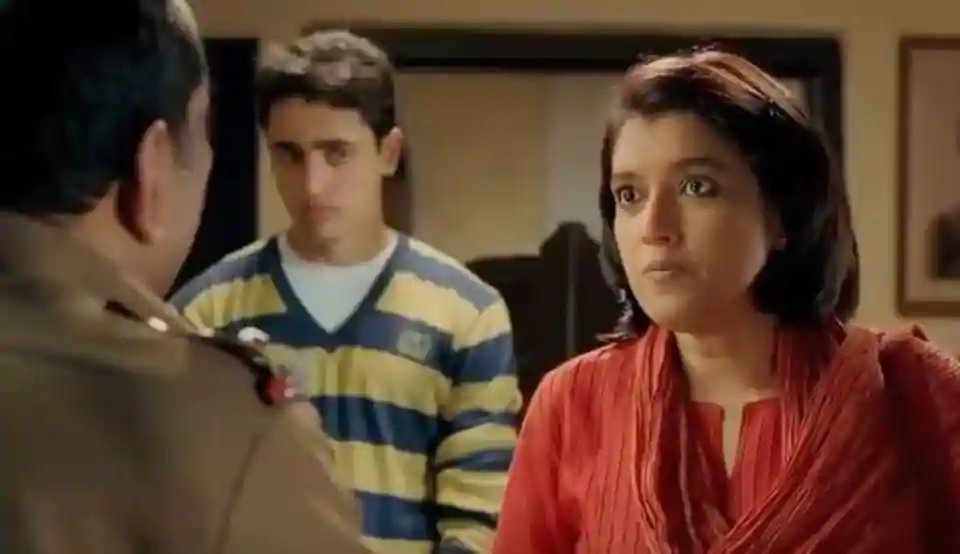 Savitri, Jai's mom, is a single mother who overcomes every obstacle to raising a sensible child miles away from the orthodox masculine toxicity. She teaches her son that no task is gender-specific. Both Jai and Savitri take turns cooking food. She ensures that he doesn't evolve like his father, who lost his life in a so-called 'manly' fight. She attempts to inculcate a sense of sensitivity in him and teaches him to express his emotions openly, unlike suppressing them and believing in the cliche idea – a man doesn't cry. 
Real friends stand up for you in every situation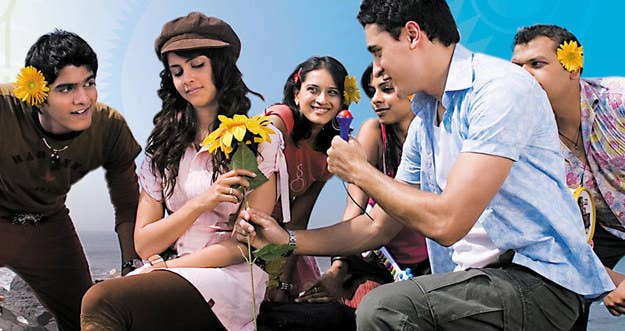 Aditi, Rotlu, Sandhya, Shaleen, Jiggy, and Jai, are a perfect college gang that stand-ups to every oddity. Remember how the movie begins, the entire gang awaiting to welcome Jai and Aditi. They recall previous memories and start teasing each other by bringing up awkward instances. Ultimately, these scenes make us dive into nostalgia while reliving our college days.
Later, Jai moves out of his nutshell of comfort and stands up for Aditi to show that the way she is, is perfect. She can do whatever she wants and should not worry about what society thinks of her tomboyish nature. 
Don't forsake your life for a toxic relationship
The movie transgresses and bashes the abusive relationship. Although Aditi and Sushant's relationship begins comparatively smoothly, it ends in chaos. Her fiancé starts exhibiting jealous behavior, which soon transforms into aggression. However, the narrative does away with the malignant relationship. Jai, on the contrary, is the opposite of Sushant as he possesses calm, sensitive, and composed traits. 
For more such interesting content, follow us on Instagram and Facebook.
Also, read: