A roast is a form of comedy that originated in the early 20th century. The intention behind a roast is to present humor by insulting a popular guest and making jokes at their expense. Jokes are often direct jabs at the roastee, and good roasts are certainly ones that hurt a lot! Ever since its origin, roasts have become a popular genre in the comedy industry and, within a few decades, have also started to air on prime TV networks. 
Even in India, roasts have become really popular over the years and have kept entertaining and offending audiences. With the boom in the content on different social media platforms, numerous artists use this form of comedy to entertain their viewers. 
With this article, we will explore good roasts that hurt the participants (roastee) but present the audience with a lot of fun and non-stop laughter. 
Indian Artists And YouTube Channels That Make
Roasts
AIB Knockout
Whenever the word 'roast' is heard by any Indian, AIB Knockout is the first thing to appear in anyone's mind. One of the first major events that introduced Indian audiences to the genre of roast comedy, AIB Knockout was certainly a part of roasts that hurt.
Starring Ranveer Singh and Arjun Kapoor as the "illustrious roastees," the roast panel consisted of popular stand-up comedians Aditi Mittal, Abish Mathew & all four AIB members, and celebrities Raghu Ram and Rajeev Masand, with Karan Johar being the celebrity host or as they say in roasts, The Roast Master.
The roast garnered many views pretty quickly, becoming instantly viral, yet met with lots of criticism from the general public and celebrities alike over the use of foul language and certain themes explored and thus got deleted from AIB's official channel. 
Cute Roast
After starting his individual YouTube channel, Tanmay Bhat started streaming and conducted streams during the COVID-19 pandemic to raise money. One of the segments from these streams was Cute Roasts which starred comedians like Anubhav Singh Bassi, Ashish Shakya, Rahul Subramanian, Rahul Dua, Kaneez Surka, Aishwarya Mohanraj, Shreeja Chaturvedi, Urooj Ashfaq, and many more, with Tanmay Bhat being the host and an occasional rooster.
The stream has been divided into three videos with different panels and is a good roast for someone who doesn't enjoy foul language and prefers clean comedy. 
The Big bad brainstorm
Another roast series that Tanmay Bhat did on his second channel, Honestly by Tanmay Bhat, is this segment from the series The Big Bad Brainstorm, where Tanmay, along with other comedians, roast popular fictional characters like Iron Man, Ron Weasley, Jon Snow, and Undertaker.
Unlike other roasts, in this segment, they come up with jokes on the spot in a stipulated amount of time and thus make this series a good roast that will definitely hurt.
Carryminati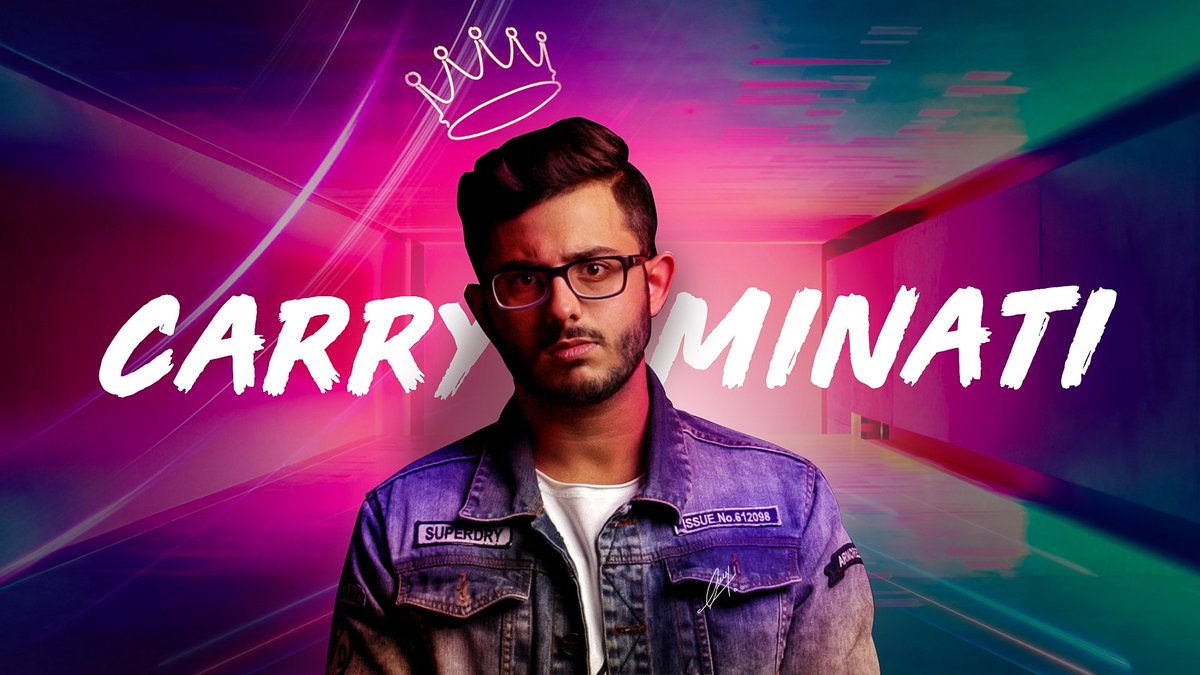 When it comes to roasts that hurt, another name that pops up instantly in our heads is Carryminati. Carryminati started his current channel in 2014, where he used to upload gaming videos first but soon transformed into roasting by mixing it with gaming.
Over the years, he garnered a lot of subscribers and viewers because of his unique style that really struck a chord with the audiences and thus remained all-time popular. His most popular roasts that hurt a lot are the Bigg Boss series, MSG roast, and the Tiktok roasts series.
His 2020 video, YouTube vs. TikTok–The End, became wildly popular and was headed to cross the 100 million mark in terms of viewership, but was met with a lot of controversies and was taken down under YouTube's violations of terms of service. 
Slayy Point
Another channel that has cemented its foot credibly in the field of Roasts is Slayy Point. Starring the duo of Gautami Kawale and Abhyudaya Mohan, this channel presents perfect clean, good roasts that can be watched together with your family.
Ranging from everyday topics and trends that go viral on social media, Slayy Point is known for presenting its jokes uniquely, providing a lot of laughter, and is super fun to watch. Their most popular roast videos include Maggi, Indian Street food, Corona & Lockdown. Their most popular video is "Indian Comment Section," which gave rise to the viral trend "Binod." They have another channel called SlayyPop, where they upload roast gaming videos but switch roles where they are the roastees. 
Triggered Insaan
Nishchay Malhan, known as Triggered Insaan, is widely popular in the Indian Roast fraternity with hilarious videos covering many popular trends across social media platforms. Nishchay's different observations provide a different form of aspect to these trends that we see every day and thus are highly enjoyable.
His roasts are hysterical and can be watched again and again. His most famous videos are good roasts about Tik Tok, the Thara Bhai Joginder series, the Neha Kakkar series, and many more! This is another channel that presents clean roasts and thus can be enjoyed fully with all the family members. 
Angry Prash
When it comes to roasts that hurt, Angry Prash has been at the top of his game for a few years now. Mixing animation with roasts, Angry Prash's videos are brutally honest, voraciously versatile, and outright hilarious.
Angry Prash started his channel in 2016 and, since then, has been making roast videos over different day-to-day trending topics through his various animated characters. His most popular roast videos are If Google and Facebook were Indian Government offices, Kya Banega Crorepati, PUBG, and many more! 
Sumaira Shaikh's roast in comedy:

Comedy Premium league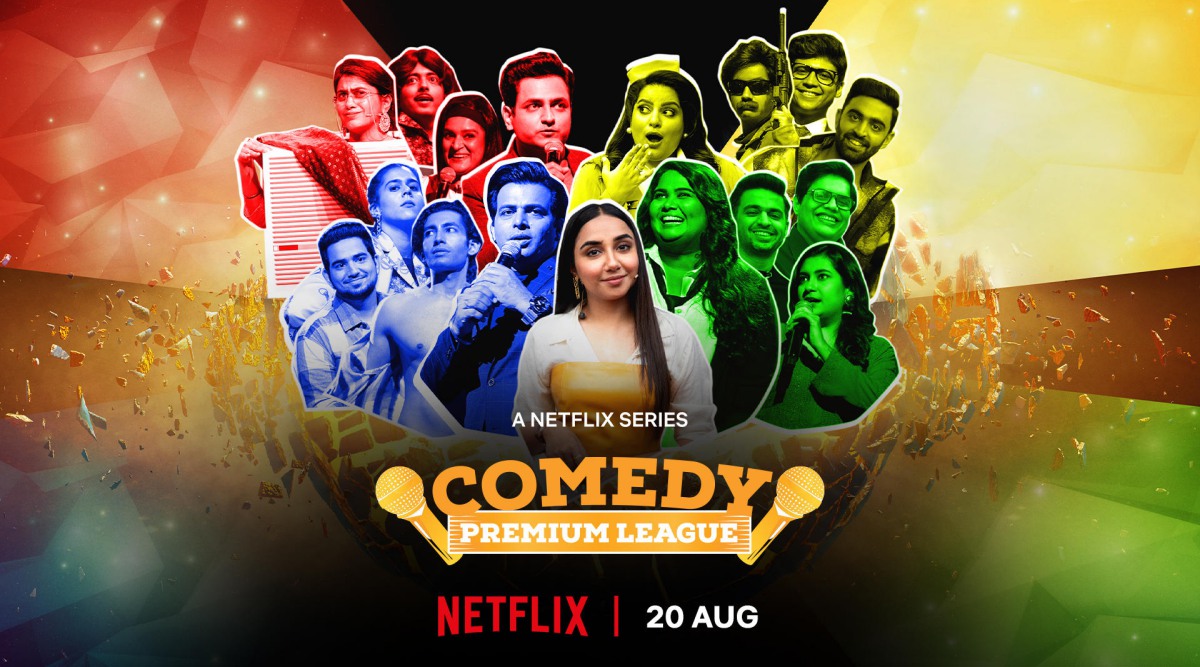 A Netflix show released last year is this six-episode series called Comedy Premium League. In this, sixteen comedians battled across various forms of comedy to win the show, and one such segment was the roast segment that definitely hurt.
Popular stand-up comedian Sumaira Sheikh was a part of the team IDGAF Iguanas, consisting of herself, Rohan Joshi, Sumukhi Suresh, and Tanmay Bhat. Sumaira had to roast a member of the opposite team, in this case, popular stand-up comedian Amit Tandon. Sumaira's roast was savage and wicked and immediately became a part of roasts that hurt. 
Other comedians that starred in the show were Kenny Sebastian, Kaneez Surka, Rahul Subramanian, Rahul Dua, Prashasti Singh, Aadar Malik, Samay Raina, and more!
Roast comedy round of Comicstaan Season 3
Amazon Prime Video's reality show that focuses on giving India the next big stand-up comedian was back with a bang after a three-year-long absence. As per the show's format, participants compete for several weeks over different forms of comedy. The latest season offers a new round in the form of roast comedy, which was mentored by Rohan Joshi. All the contestants killed it with their astute observations and wacky sense of humor. A must-watch if you want to watch a good roast that can also hurt a lot!
The roast of Anil Kapoor and Anurag Kashyap
A promotional video by Netflix India for their black comedy thriller, AK vs. AK, was this roast video starring Anil Kapoor and Anurag Kashyap as the roastees. The panel consisted of two teams, with two comedians on each team.
Anil's team consisted of stand-up comedian Samay Raina and content creator Dolly Singh, whereas Anurag's team was backed by stand-up comedians Ashish Shakya and Prashasti Singh, with Tanmay Bhat being the host/roast master. Both teams took a lot of digs at each other, with a surprise roast by Radhika Apte, which has entered this video into the lists of roasts that hurt and is a fun watch!
Comedy Nights Bachao
Regarding roasts, a genre of comedy that can offend many people due to its structure, Indian TV hasn't tried its hands at it except for Comedy Nights Bachao, which aired on Colors TV between 2015-2017.
Starring familiar faces like Krishna Abhishek, Bharti Singh, Sudesh Lehri, and many more, each episode had one or a group of celebrity guests that became the roastees. A highly popular show, it is an amazing watch with vicious punchlines that will make it a show filled with roasts that hurt! It is available on Voot to watch for free.
Did we miss your favorite roasts? Do let us know in the comments!
For more such interesting content, follow us on Instagram and Facebook.
Also, read: