The ongoing Pride month has filled our lives with colors and given us a reason to celebrate our sexuality and gender – after centuries of prejudice and taboo surrounding it. Here, we look at some of the greatest LGBTQ couples that television has given us, from Captain Holt & Kevin to Toni Topaz & Cheryl Blossom. These series have made people feel represented and heard in an era where coming out and accepting your sexuality had just started.
Now, let's look at these adorable couples, and don't forget to let us know of your personal favorite.
Greatest LGBTQ Couples From TV Series
Captain Holt and Kevin (Brooklyn Nine-Nine)
The interracial, gay relationship between Captain Holt and Kevin is one of the most established, non-toxic bonds ever. What we absolutely love about this couple is that they don't follow any specific storyline but are just there – existing peacefully in the series throughout. They share the love of deadpan humor that only they can understand and laugh at. Relationship goals?
This power couple should definitely have competed for the title of World's Best Dads!
Callie Torres and Arizona Robbins (Grey's Anatomy)
Grey's Anatomy was super high on drama and offered the best same-sex relationship between Callie and Arizona. They go to the end to maintain and work out their relationship, and these efforts easily list them among the top favorite couples of all time. Callie and Arizona fight from time to time but in the end, they sit down and resolve things like mature adults. We have got to love them, don't we?
Theirs is a story of acceptance and maturity, giving us a sneak peek into what healthy relationships look like.
Patrick Brewer and David Rose (Schitt's Creek)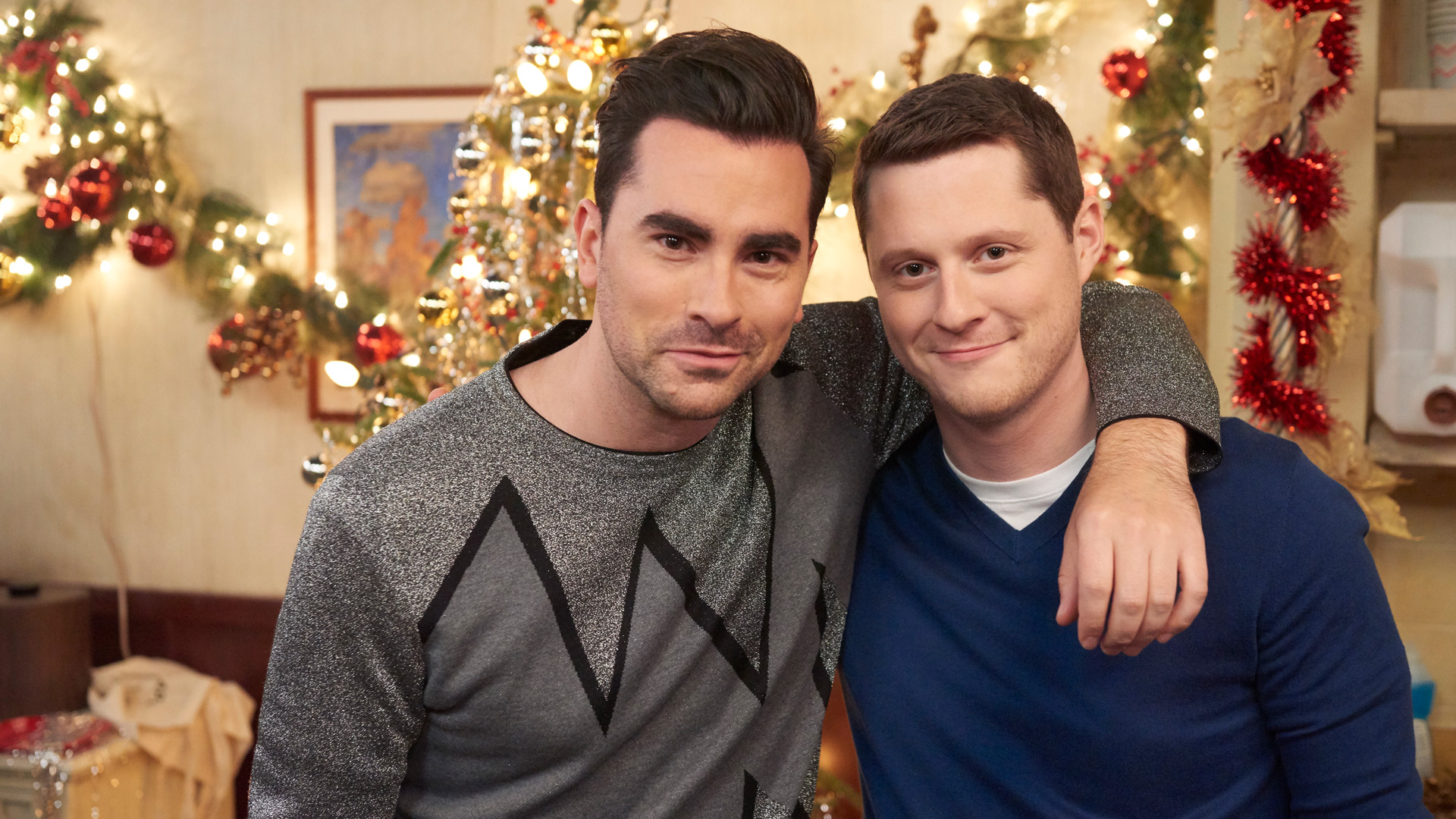 Another one on the list of top healthiest relationships, Patrick and David, are the DREAM couple. Their love story only rides the upward arc, making their bond stronger and more progressive over time. Not only are they partners in their love life but also on the professional front. Being business partners, Patrick is the more business savvy one while David is more creative – totally complementing each other, aren't they?
They just make our hearts melt when they say 'I love you' for the first time. Yes, it is adorably awkward. 
Piper Chapman and Alex Vause (Orange Is The New Black)
Nothing can stop true love – not even lock up sentences. Piper and Alex have a relationship set in a prison and guess what, it ultimately finds its way to marriage. Moreover, this series came when portraying LGBTQ relationships had not yet become mainstream. Piper and Alex represented the common people with their unique storyline.
Their phenomenal acting and going through the relationship's good, bad and ugly stages win over our hearts in no time.
Magnus Bane and Alec Lightwood (Shadowhunters)
Magnus and Alec doubtlessly have one of television's most legendary love stories. A most natural and normal portrayal of LGBTQ relationships, their bond excels without trying too hard. A cherry on top is their individual weaknesses, strengths, interests, and fears that, when combined, make them a perfect couple. Right from the first time that they meet, their chemistry is visible to the naked eye. Alec starts to loosen up in life and come to terms with his sexuality, while Magnus allows himself to fall in love again after centuries. Amazing, isn't it?
#Malec allows each other to be completely vulnerable and to have blind trust in one another.
Anissa Pierce and Grace Choi (Black Lightning)
No personal struggles, no coming out; this lesbian love story is as natural. The connection that Anissa and Grace's share is unbreakable, right from the moment they first met at the Ruby Red Lipstick Bar. Although they ride together on a journey of an on-again-off-again relationship, their magical bond always brings them back together. Additionally, having a black main character dating an Asian is truly a magical portrayal. 
Anissa and Grace fight to stay together against all odds and blossom their relationship to the next level.
Hugh Culber and Paul Stamets (Star Trek Discovery)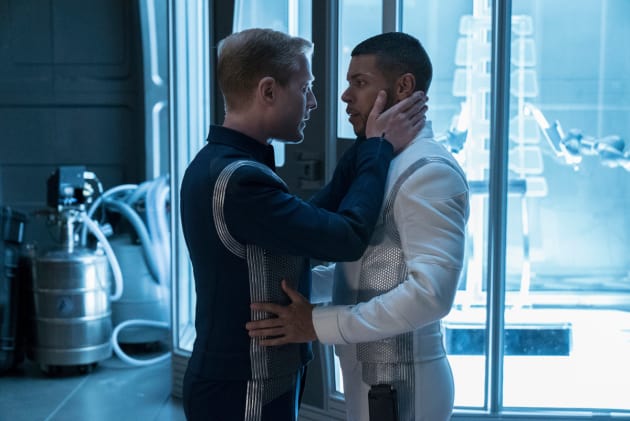 Can it be more surreal to be in a loving marriage and heading off to fight galactic battles together? We think not! These husbands give us couple goals throughout the series – after all, there is something about the space, its dangers, and the romantic human relationships. Without putting too much effort or focus into their sexuality, the series portrays their bond in the most natural way possible – garnering widespread praise.
Hugh and Paul show us exactly what healthy commitments are made of.
Sara Lance and Ava Sharpe (Legends of Tomorrow)
They are the co-captains in their life and believe in equally balancing and propelling their relationship forward. In fact, being together brings out the best versions of themselves without having to strip off their own identity. It was by no means love at first sight for them – it took many interactions for them to open themselves up for love finally. 
Their love is super inspiring, and their only goal? To keep each other happy! 
Emily Fields and Alison DiLaurentis (Pretty Little Liars)
The best pairing in the history of television, Emily and Alison's love goes beyond what words can describe. Isn't there something wonderful about waiting for that perfect person, watching from the side lanes, and going through the unrequited love phase before actually getting together? We loved seeing Emily and Alison grow as individuals and then giving us one of the greatest love stories.
Even though Emison let each other down a couple of times, what's precious is how they stuck through and made things work.
Toni Topaz and Cheryl Blossom (Riverdale)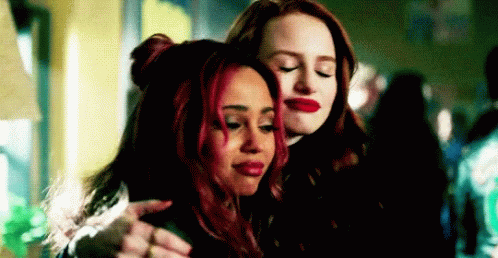 Relationships are all about complimenting the other person while guiding and supporting them throughout – Toni and Cheryl are the best examples. Whether it is Toni is motivating Cheryl to take a stand for herself in front of her mom and be what she wants to be, or Cheryl is encouraging Toni to participate in the politics of the Serpents actively. Apart from having their individual strengths and weaknesses, together, they could wade through the deadliest of the forests and still emerge on the other side unharmed.
These women are powerful – both individually and as a couple.
For more such interesting content, follow us on Instagram and Facebook.
Also, read: