In this fast-paced world of online streaming, YouTube has become a treasure trove of entertainment, offering a plethora of content to cater to diverse tastes. If you're a fan of gripping, action-packed Bollywood movies and love the thrill of watching them for free, you're in for a treat.
We bring you the crème de la crème of free Bollywood action movies on YouTube, ready to transport you into a world of excitement, danger, and jaw-dropping stunts. Grab some popcorn, dim the lights, and prepare to embark on an exhilarating cinematic journey without spending a dime!
Lights, camera, and action!
Top 5 Free Bollywood Action Movies On YouTube
Ghajini 
(2008)
Ghajini, starring Aamir Khan, Asin Thottumkal and Jiah Khan is our top pick among the free Bollywood action movies on YouTube.
Kalpana, who is funny and caring, works as a commercial model. Her life is completely upended when she starts developing feelings for Sanjay Ramaswamy, role-played by Amir Khan. When Sanjay discovers this, he decides to confront her to break down her facade but instead falls in love with her. Sanjay proposes to her, and she accepts. Before they can marry, she gets murdered, and Sanjay is assaulted, causing memory loss and leaving him unable to remember anything beyond 15 minutes.
During those 15 minutes, through tattoos, Polaroid photos, notes, and maps pinned to the walls of his apartment, Sanjay can assemble whatever fragments of memory he can recall., as he sets out to avenge Kalpana's death. Can Sanjay take his revenge? Watch this movie if you haven't yet on YouTube.
Aiyaary
 (2018)
Aiyaary starring Sidharth Malhotra, Rakul Preet Singh, Manoj Bajpayee, Naseeruddin Shah and Anupam Kher, is our second pick among the free Bollywood Action Movies on YouTube.
The Adarsh Housing Society scam inspires Aiyaary. Major Jai Bakshi uncovers a web of corruption in the heart of Delhi. He goes rogue, pursued by his mentor, Colonel Abhay Singh. Secrets are revealed, lives are at stake, and the truth must be exposed. Can Jai and Abhay bring justice to light? Find out in this gripping tale of honour and betrayal.
Agent Vinod
 (2012)
Colleague Rajan saves RAW Agent Vinod from an evil Pakistani army officer in Pakistan's Khyber Pakhtunkhwa. An ex-KGB officer is abused and assassinated in Uzbekistan. Some multinational business tycoons will meet in Cape Town to discuss a rumour that the deceased KGB officer owned a nuclear bomb.
Rajan gets caught and killed in Moscow while attempting to pass on Code Red information to India. In India, the RAW chief sees partial communication, which only contains the number 242. Sets out on a secret mission, Agent Vinod, throughout the world to discover why his colleague, Rajan, was killed. 
Race 2
 (2013)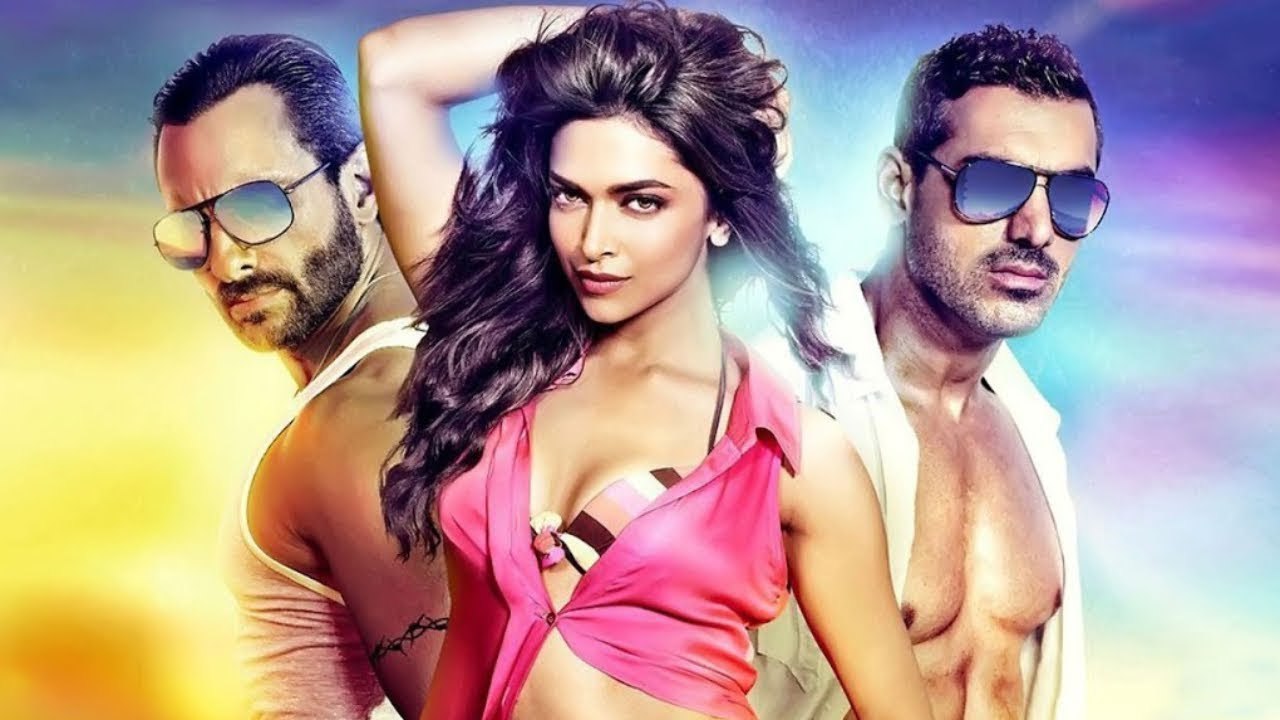 Race 2, starring Saif Ali Khan, John Abraham, Deepika Padukone, Anil Kapoor, Jacqueline Fernandez, Bipasha Basu and Ameesha Patel, is our fourth pick among the free Bollywood Action Movies on YouTube.
In this action-packed sequel, businessman Ranveer Singh travels to exotic destinations and fights the Turkish mafia to avenge the murder of his wife, Sonia. In his search for her killers, Ranveer comes across Armaan Mallik and his sister Aleena, two of the most feared figures in the Turkish underworld. Meanwhile, Ranveer's friend RD and his new partner Cherry assist in a world where love is cheap, and trust is a luxury that most agents cannot afford.
Mission Majnu
 (2023)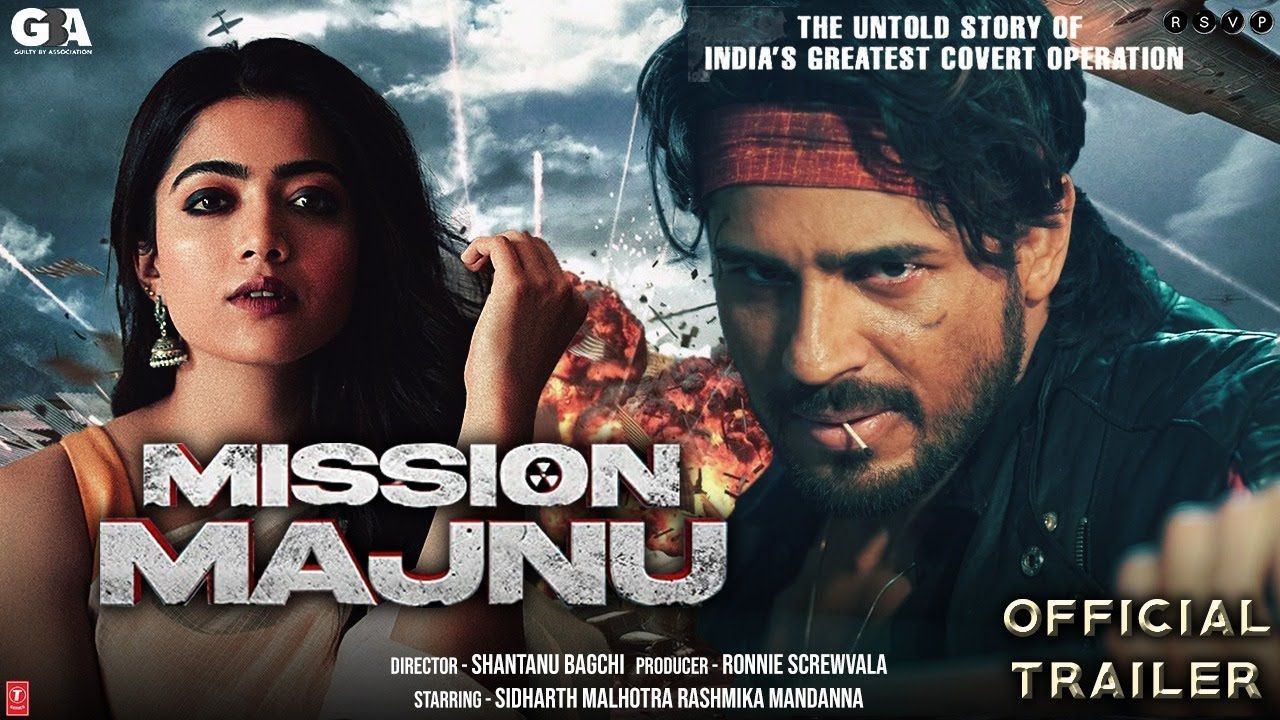 Mission Majnu starring Sidharth Malhotra and Rashmika Mandanna, is our fourth top pick among the free Bollywood Action Movies on YouTube.
R.N. Kao of the Indian Intelligence Agency receives information that Pakistan is preparing to undertake a nuclear test. Kao brings the subject to former Prime Minister Indira Gandhi, who requests an investigation. Kao selects Amandeep Singh, a Raw agent already snooping in the country. Aman works as a tailor at a tailoring shop that stitches army uniforms while spying in the country as Tariq. Falling in love with a blind girl named Nasreen and soon marries her. Intelligence in India has no idea where the nuclear test will occur in Pakistan. Aman begins spying, but his senior officer Sharma in India regards him as a traitor and does not trust him. Will they be successful in the mission?
As we reach the end of our amazing cinematic journey through the world of Bollywood action films, one thing becomes clear: entertainment's magic is unknown, especially when it's freely available on YouTube.
These films have exhibited the finest of Bollywood's action-packed thrillers, from high-flying stunts to heart-stopping fights. You may immerse yourself in a world of larger-than-life heroes, jaw-dropping scenes, and unforgettable moments with the touch of a button.