According to the show's creators, feels Like Ishq, Netflix's latest anthology series, aims to tell six different but accessible stories about modern love. The six-episode romance-drama series will premiere on Netflix.
The series will look at how love may "happen anywhere, at any time in today's world." "Save The Da(y)te" is a narrative about two extremely opposed people who meet at a wedding and spend a lot of time together, only to discover that they have something in common.
Feels Like Ishq Directors
Feels Like Ishq was written and directed by Devrath Sagar, and Mutant Films and Awesomeness TV produced it. Shelley Zimmerman, Brin Lukens, and Jennifer Vasquez of Awesomeness executive made the series alongside Seher Aly Latif and Shivani Saran of Mutant Films.
In a statement, Arun added,
Both Radhika Madan and Amol Parashar are lively and exciting performers who helped us bring this realistic story to life.
Tahira Kashyap Khurrana's episode, Quaranteen Crush, featuring Kajol Chugh and Mihir Ahuja, was described as a "subtle love narrative" by Tahira Kashyap Khurrana. She quoted,
It's a simple narrative with a lot of meaning about friendship, caring, and innocence." Kajol Chugh and Mihir Ahuja are excellent in their roles as Nimmi and Maninder, and their chemistry ensures that the audience's atmosphere remains light.
Anand Tiwari described his episode Star Host as a "simple narrative" about the universe's fate in bringing two strangers together. He added,
We tried to create a story around our heroes Aditya and Tara, played by Rohit Saraf and Simran Jehani, using stunning sights and nature as inspiration." Both have given incredible performances that will help the audience recall what it's like to be Ishq.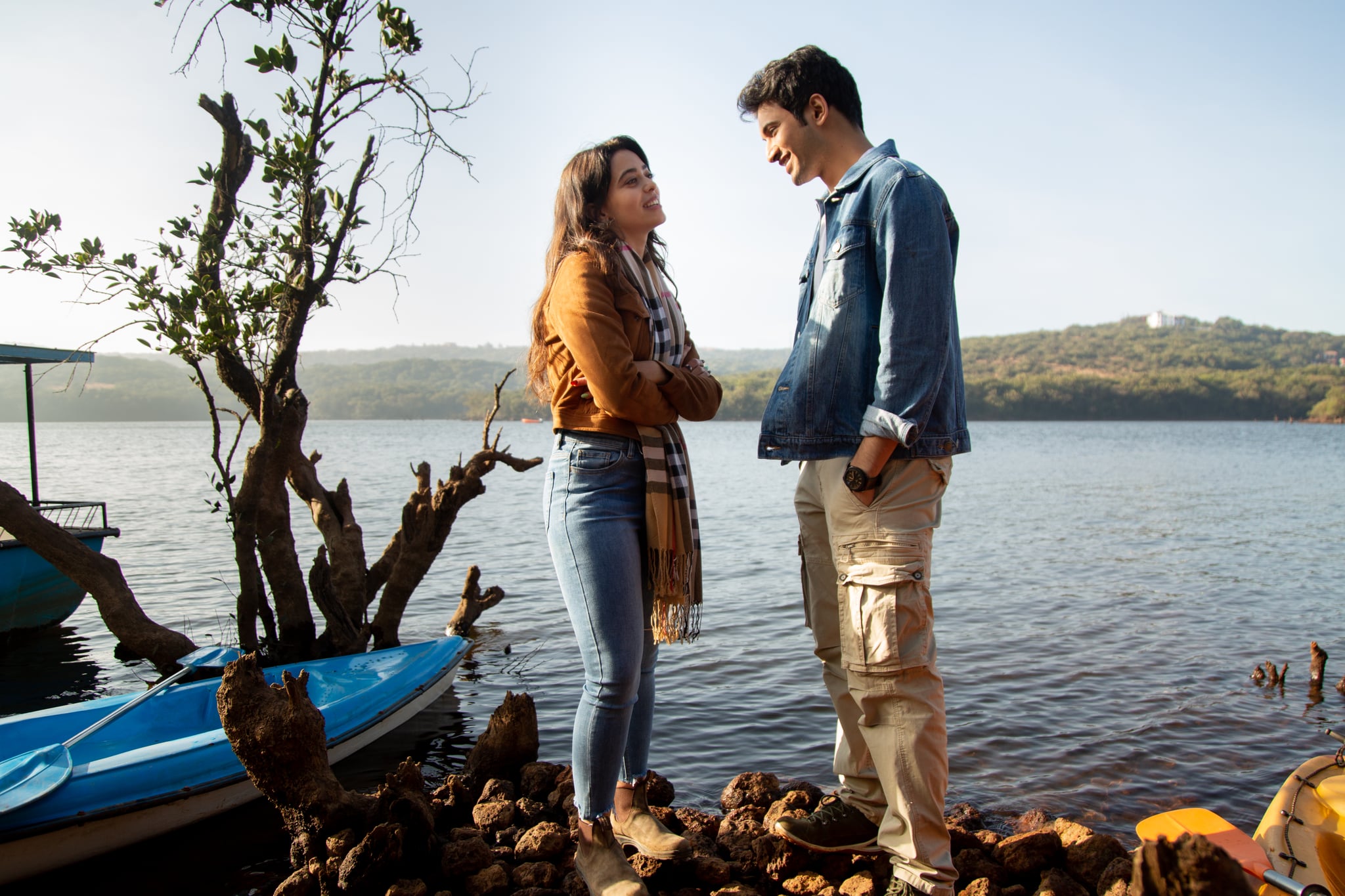 Danish Aslam directed the anthology's She Loves Me and She Loves Me Not episode. In the key roles are Saba Azad and Sanjeeta Bhattacharya. The filmmaker explained,
Once the characters were fleshed out, this was one of those stories that pretty well wrote itself. Saba and Sanjeeta appeared to have walked right out of the pages and into the frame. They're both a little crazy and a little sad, which is pretty much how love is most of the time
Sachin Kundalkar and Jaydeep Sarkar directed the remaining two episodes, The Interview, and Ishq Mastana. The Interview, according to Kundalkar, combines several feelings like confidence, respect, understanding, concern, and eventually the spark of a powerful friendship between two people. Neeraj Madhav and Zayn Khan star in the story.
In response to a question regarding Ishq Mastana, Sarkar stated,
Collaborating with Tanya Maniktala and Skand Thakur was a complete delight. Both of them added a lot of authenticity and chemistry to the plot.
Feels Liks Ishq Cast
Feels Like Ishq, starring Radhika Madan, Amol Parashar, Kajol Chug, Mihir Ahuja, Simran Jehani, Rohit Saraf, Saba Azad, Sanjeeta Bhattacharya, Zayn Khan, Neeraj Madhav, Tanya Maniktala, and Skand Thakur, will be released on Netflix on Wednesday.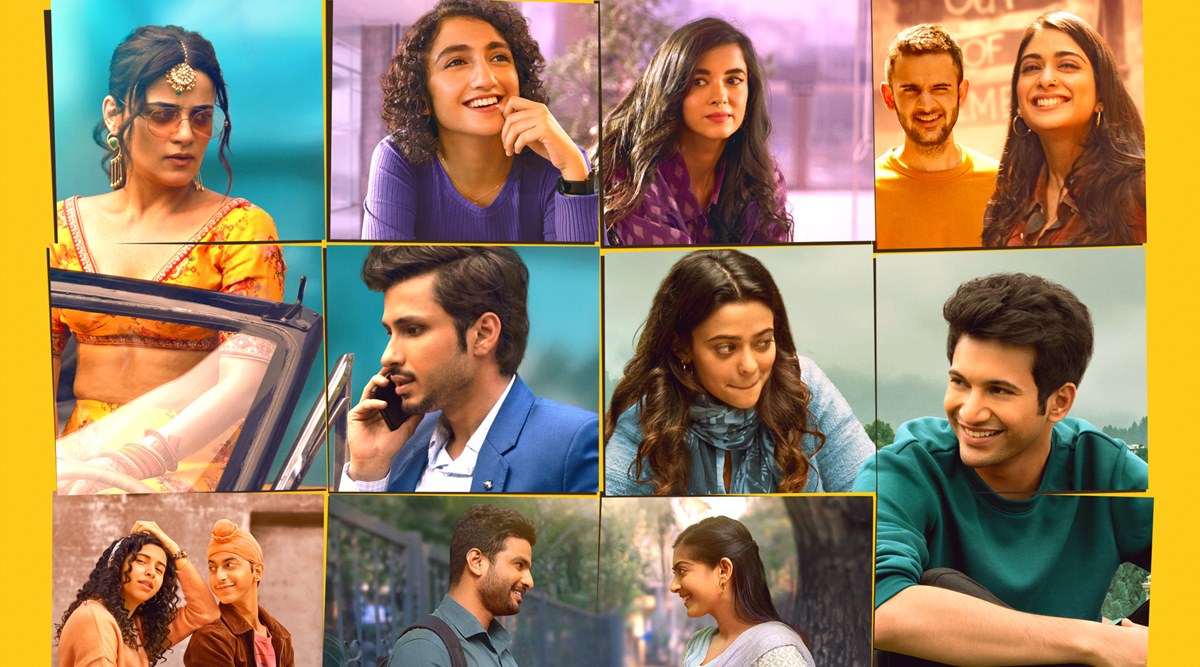 Feels Like Ishq is a six-part anthology series that tells the tales of people from many walks of life. Ruchir Arun, Tahira Kashyap Khurrana, Anand Tiwari, Danish Aslam, Jaydeep Sarkar, Sachin Kundalkar, and Devrath Sagar are among the directors.
The series promises to strike a chord with the viewers with its stories of young love and the heartaches that come with it, based on the trailer. As the characters begin to grasp what love means to them, there is love, pain, loss, and joy.
The trailer for Netflix's next anthology series, "Feels Likes Ishq," has been released. This series consists of six different yet related stories about love in the current era. Ruchir Arun is best known for directing series like Little Things and What The Folks. He also led the episode "Save the Da(y) te," which featured Radhika Madan and Amol Parashar. In this clip, the director teases the upcoming episode, which will look at how love can happen anywhere, at any moment in the future.
Watch the trailer here:
The release date of Feels Like Ishq is set on July 23.
The show's actors and directors have announced the premiere date on their social media accounts. One of the six posters announcing the premiere date of Feels Like Ishq was shared by filmmaker and actor Tahira Kashyap, who is also one of the show's directors. "Unexpected mulakatein, aur ishq bhari baatein," she tweeted. #FeelsLikeIshq will be released on July 23! (sic)"
On his Instagram story, actor Rohit Saraf published a poster of the play featuring him, writing, "July 23." "Who's up for it? (sic)"
View this post on Instagram
"Jab baat Ishq ki hai, expect the unexpected," Jaydeep Sarkar wrote on his Twitter profile. #FeelsLikeIshq will be released on July 23! (sic)"
Jab baat Ishq ki ho, expect the unexpected. #FeelsLikeIshq arrives 23rd July! ❤️ pic.twitter.com/gsm06qIFof

— Jaydeep Sarkar (@sarkarjaydeep) June 25, 2021
Feels Like Ishq episode details and releasing date:
Isn't it the nicest sensation when love comes to you unexpectedly and unexpectedly? Feels Like Ishq, a new Netflix anthology, will feature six love stories told in a fresh, adorable, and surprising way! It's time to fall in love and meet the series' young, lively, and ideal ensemble, who are sure to make you Feel Like Ishq!
Save the Da(y)te:
Watch the incredibly gifted Radhika Madan transform into her most bizarre incarnation, the joyful and effervescent AvaniAvni, and fall in love with all the craziness around her! Amol Parashar, your ideal guy next door, is here to steal your heart as Jay, a smart, amusing, and kind-hearted character.
Director – Ruchir Arun,
Writer -Monisha Thyagarajan
Feels Like Ishq cast -Radhika Madan, Amol Parashar
Quaranteen Crush:
Mihir Ahuja couldn't be cuter as he seamlessly transitions into the role of an innocent and playful Maninder, who will make your heart melt. We've just discovered you, Nimmi, with Kajol Chugh, your new adolescent crush, dazzling her way through your hearts as charming and spunky.
Director – Tahira Kashyap Khurrana
Writer – Gazal Dhaliwal
Cast – Kajol Chug,Mihir Ahuja
Star Host:
Is he the only boy who can break our hearts twice, or perhaps three times? Rohit Saraf returns as the ideal host, Aditya, to make you blush and swoon, and we couldn't ask for anything better. Simran Jehani, with her beauty and skills, quickly slips into the role of the severe yet charming Tara, and we couldn't help but fall in love with her.
Director – Anand Tiwari
Writer – Saurabh Swamy, Aarsh Vora & Ritwiq Joshi,
Cast – Simran Jehani, Rohit Saraf
She Loves Me She Loves Me Not:
Tarasha, played by Saba Azad, is bold and fierce, while Muskaan, played by Sanjeeta Bhattacharya, complements her with her adorable antics, indecisiveness, and imperfect nature.
Director -Danish Aslam
Writer – Sulagna Chatterjee, Danish Aslam
Cast – Saba Azad, Sanjeeta Bhattacharya
The Interview:
Zayn Khan, who is strong in both her heart and mind, brings all of her positivism to the character of Shahana, who is simple but fearless. RajeevRajiv, played by Neeraj Madhav, is all things cute and innocent. He's nice, timid, and destined to make you fall in love!
Director – Sachin Kundalkar
Writer – Arati Raval-Pandey, Sachin Kundalkar
Cast – Zayn Khan, Neeraj Madhav
Ishq Mastana:
Tanya Maniktala, who plays the rebellious and awake Meher, is coming to steal hearts with her lovely eyes and perfect smile. The dynamic and easy-going Kabir, played by renowned actor Skand Thakur, wears his heart on his sleeve.
Director – Jaydeep Sarkar
Writer – Jaydeep Sarkar and Shubhra Chatterji,Ira Dubey
Cast -Tanya Maniktala, Skand Thakur
For more such interesting content, follow us on Instagram and Facebook.
Also, read: