Why do you need to watch Comicstaan season 3? Well, the comedy series, Comicstaan on Prime Video showcases contestants across the country competing against each other to win the title of the next best comic. The first season premiered in July 2018, and the show continues to be one of the best of its kind, with a far-reaching fan base. 
With each of the last seasons being a hilarious ride, Comicstaan has already managed to introduce us to some of the funniest Comedians in India. While Comicstaan is set to release its third season with Comicstaan Season 3 on the 15th of July 2022, let's look at why you should watch Comicstaan season 3. 
5 Unusual Reasons Why You Should Watch Comicstaan Season 3
Different forms of Comedy
If you are a comedy buff, this has different genres of comedy performed by some of the best comedians of the time and give you one of the reason to watch Comicstaan season 3. To give you some insight, you will see Improv comedy, Alternative comedy, Anecdotal comedy, Topical Comedy, and many more packed into one series.
Country's top Comics
We would watch some of India's best comics, judging, mentoring, and hosting the show. You get to watch Kanan Gill with his observational bits, Kenny with his hilarious takes on mundane things, Rohan Joshi from the Good Old AIB, Sumukhi and her dark jokes, the sakhth-ness Of Zakir Khan, and much more.
The Hosts
If you have been a fan of Abish Matthew's Son of Abish or Journey of A Joke, then you have to watch him being his usual fabulous self in Comicstaan. Like the first two seasons, Comicstaan Season 3 will be even funnier with Abish and his takes. And joining him will be the Instagram sensation Kusha Kapila who we know for her adaptation of South Delhi Aunties. 
More Comedians to look forward to
With an advancing season, Comicstaan season 3 is all set to present new and fresh faces in the realm of comedy. After bringing into the limelight some of our favorite comedians like Rahul Dua, Aishwarya Mohanraj, Aakash Gupta, and Shreeja Chaturvedi, the latest season will perhaps add more faces to the list.
Fresh Premises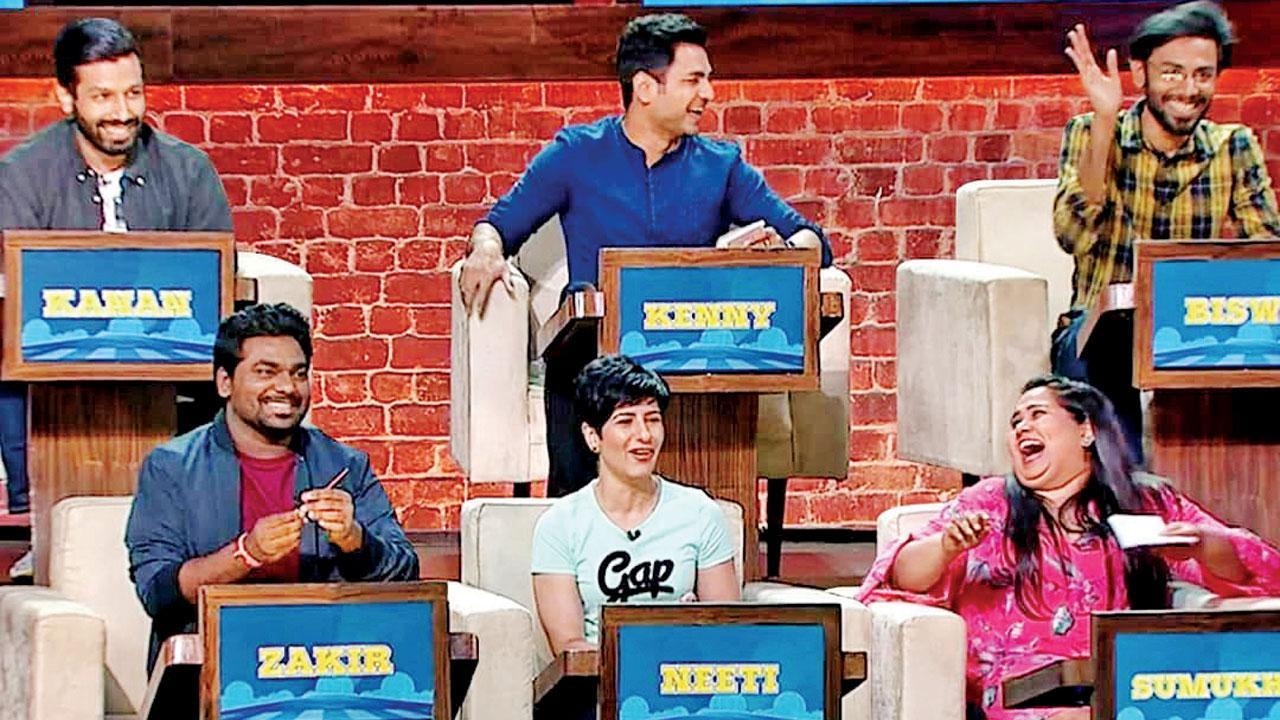 With super funny mentors and judges, the contestants will bring fresh premises and take on the table that will tickle your funny bone. You will go gaga over the different genres and perhaps a touch of roast. If you still haven't moved on from "Mata Swageshwari" and "umm" from the last season, Comicstaan Season 3 is ready to challenge that. 
So pull your socks up on the 15th of July and hop on this laughter ride to watch Comicstaan season 3. After all, who wouldn't like a dose of laughter at the end of a mundane work-filled week?
For more such interesting content, follow us on Instagram and Facebook.
Also, read: