Based on Ravi Subramanian's book "The Bestseller She Wrote," the story is about an author Tahir Wazir who doesn't understand what stealing content or plagiarism means. The consequences of which led two siblings Adya starring Shruti Hassan and Parth starring Satyajeet Dubey on a revenge spree.
Bestseller Review: A Thriller That Gives Clues About How NOT To Write A Bestseller
Cinematography
The camera shifts from Kashi, modern-day Varanasi, Neemrana, Mussoorie to Mumbai. Showing us the stark differences between completely different worlds. The Great Indian Divide between the metropolis and the rural backyard. 
What's a thriller?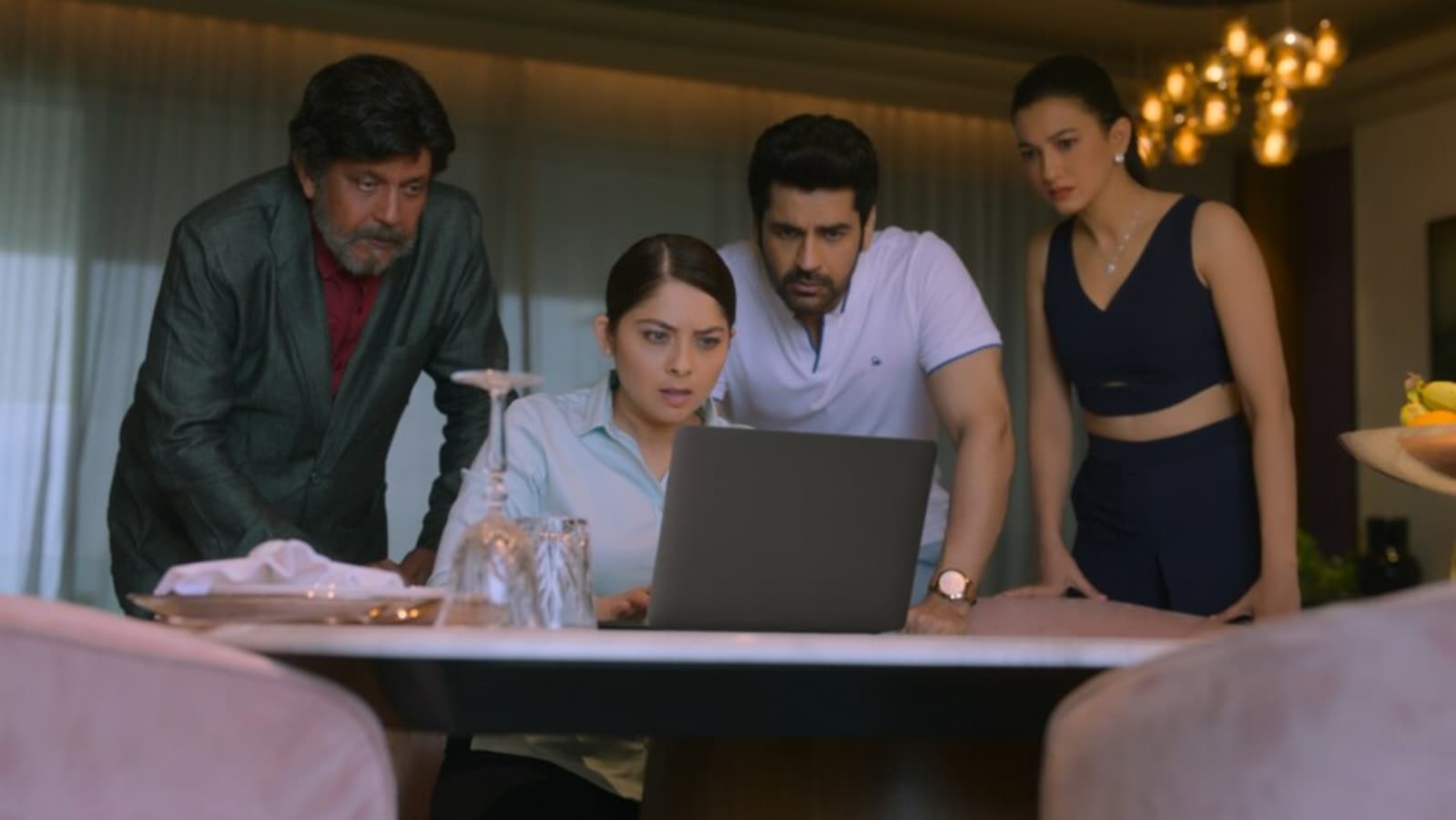 Perhaps, the makers do not know what that means. Everything is spoon-fed, there is no suspense, and thus the attention span falters. There is no use dragging a car without petrol. 
Gauhar Khan is "One Woman Army"
When all other actors fail to put up the plot together, only Gauhar is someone we feel sorry for. It's tough to put up with a man who seeks validation from everyone, who is nothing but a parasite. 
Shruti Haasan's accent plus the acting is too much to bear. When she doubles up, it is already too late. Mithun's joke does not make us laugh, while Satyajeet Dubey as Parth seems a misfit for the character as he's too simple. 
The Psychological Murder
You don't touch me, but you kill me! Nobody died in cold blood in the story, nobody was physically harmed, but perhaps if there are no scars to showcase, there are soul scars. Very aptly portrayed.
Kahaaniyan nahi mit ti
People die; stories don't. People die, memories stay. Like this, there are many important lessons to learn, but the dialogues are too bombastic and fall flat.
Too many misgivings
Because of the poor direction, mismatch in showtime, and runtime coupled with more than average acting, we want to feel what the characters feel but cannot. There is almost no catharsis, no surprise, no empathy.
Why is Wazir, the man, not dead?
Somewhere or the other, we relate to the "Modern Man." He understands that he is a chauvinist but can't let go of his alter ego. 
Learnings to take home
There is indeed nothing original, almost everything is inspired, but there is undoubtedly a fine line that turns fatal when missed. Perhaps, this is something to take home despite the almost bland direction. 
The story was good, the way it was depicted was not. Tell us, what do you think?